Published 05-12-23
Submitted by Duke Energy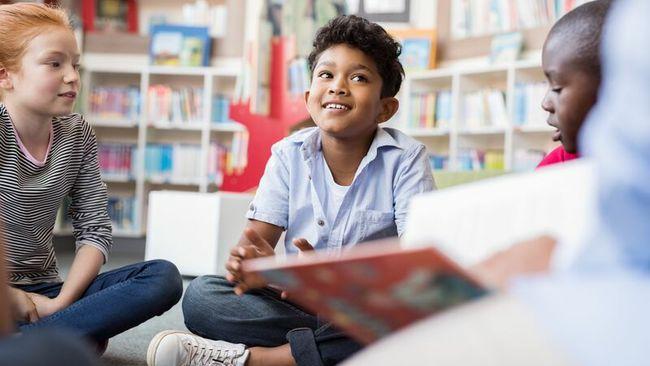 PLAINFIELD, Ind., May 12, 2023 /CSRwire/ – The Duke Energy Foundation and the Indiana Economic Development Association (IEDA) Foundation today announced the release of a request for proposal (RFP) for a newly launched child care innovation grants program. More than $100,000 in funding will be made available to support organizations and projects focused on assessing and addressing child care gaps in Indiana communities.
In recent years, the cost of child care has skyrocketed, and the number of licensed child care providers has shrunk. These challenges have put a strain on working parents and their employers.
"A lack of affordable, high-quality child care options can serve as a barrier for businesses to recruit and retain employees," said Erin Schneider, managing director of Midwest economic development for Duke Energy. "By partnering with Indiana communities to make investments in early child care, we can begin to address some of the workforce challenges that hinder job growth and economic development in the communities we serve."
According to Indiana University's Public Policy Institute and Early Learning Indiana, a lack of child care providers has had demonstrable effects on Indiana's economy. According to their research, Indiana loses nearly $1.1 billion in economic activity every year due to child care-related absenteeism and employee turnover.
"If we want Hoosier families and businesses to succeed, we must begin to make investments to ensure that parents are able to access and afford early child care while working to support their families," said Lee Lewellen, IEDA's chief executive officer. "Through this first-of-its-kind grant program, we have an opportunity to provide financial support to communities that are willing to approach this challenge in new and innovative ways to give parents and employers the support they need."
State and local government entities, local and regional economic development agencies, and public and private nonprofit organizations are eligible to apply for grants of up to $40,000. Applicants must submit an intent to propose by April 17, 2023, and submit their grant proposal by May 8, 2023, in order to be considered. Awards will be announced this spring.
For a full description of the grant program, including requirements, eligibility and scoring criteria, visit ieda.org/foundation. For additional questions regarding the RFP, contact IEDA Chief Executive Officer Lee Lewellen at 317.313.8365 or llewellen@ieda.org.
Duke Energy Foundation
The Duke Energy Foundation provides philanthropic support to meet the needs of communities where Duke Energy customers live and work. The Foundation contributes more than $2 million annually in charitable gifts to Indiana and is funded by Duke Energy shareholder dollars. More information about the Foundation can be found at duke-energy.com/foundation.

Indiana Economic Development Association (IEDA)
IEDA is the voice of economic development for Indiana. Made up of economic developers, utilities, attorneys, consultants, financial institutions, higher education professionals, engineers, architects and construction professionals, our members are passionately dedicated to attracting and retaining jobs for the great people of Indiana.
Duke Energy: McKenzie Barbknecht
Phone: 800.559.3853
Email: mckenzie.barbknecht@duke-energy.com
IEDA: Lee Lewellen
Phone: 317.313.8365
Email: llewellen@ieda.org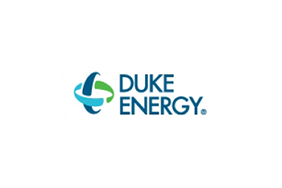 Duke Energy
Duke Energy
Duke Energy (NYSE: DUK), a Fortune 150 company headquartered in Charlotte, N.C., is one of America's largest energy holding companies. Its electric utilities serve 8.2 million customers in North Carolina, South Carolina, Florida, Indiana, Ohio and Kentucky, and collectively own 50,000 megawatts of energy capacity. Its natural gas unit serves 1.6 million customers in North Carolina, South Carolina, Tennessee, Ohio and Kentucky. The company employs 27,600 people.
Duke Energy is executing an ambitious clean energy transition to achieve its goals of net-zero methane emissions from its natural gas business by 2030 and net-zero carbon emissions from electricity generation by 2050. The company has interim carbon emission targets of at least 50% reduction from electric generation by 2030, 50% for Scope 2 and certain Scope 3 upstream and downstream emissions by 2035, and 80% from electric generation by 2040. In addition, the company is investing in major electric grid enhancements and energy storage, and exploring zero-emission power generation technologies such as hydrogen and advanced nuclear.
Duke Energy was named to Fortune's 2023 "World's Most Admired Companies" list and Forbes' "World's Best Employers" list. More information is available at duke-energy.com. The Duke Energy News Center contains news releases, fact sheets, photos and videos. Duke Energy's illumination features stories about people, innovations, community topics and environmental issues. Follow Duke Energy on Twitter, LinkedIn, Instagram and Facebook.
More from Duke Energy