Published 05-11-23
Submitted by Yum! Brands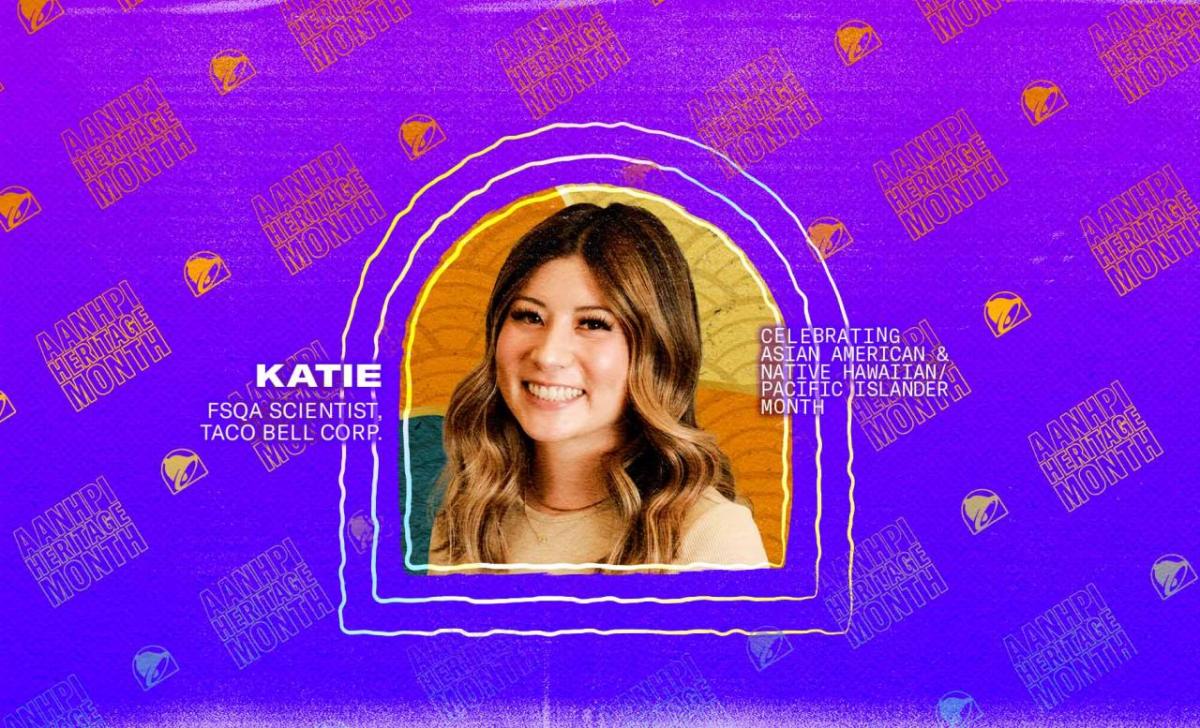 At Taco Bell, we empower our teams to be fearless, embrace difference and drive change. We believe that each one of us has a story to tell. 
The month of May celebrates Asian American Native Hawaiian and Pacific Islander (AANHPI) Heritage Month. This month was specifically chosen to honor the first known Japanese immigrant to the U.S. (May 1843), as well as to acknowledge the tremendous contribution Chinese immigrants made in completing the transcontinental railroad (May 1869).
AANHPI is a wide-ranging term used to describe all cultures across the continent of Asia and the Pacific Islands of Melanesia, Micronesia and Polynesia – representing approximately 50 ethnic groups and 100 languages. There is incredible depth and richness of diversity found within the AANHPI community, and this month is devoted to recognizing and elevating their cultural influence.
To honor and celebrate this month and the AANHPI community at The Bell, we will share their stories every week in the month of May in hopes that they not only educate but inspire you to drive positive and intentional impact within your community.
Throughout the year, we will continue sharing the incredible stories of our Taco Bell teams; the sharing and celebration doesn't stop here.
Katie – FSQA Scientist
As an Asian woman, Katie knows the difficulty of the stereotypes that are labeled on her. She describes it as, "... Asian women cannot disagree with someone because they are seen as someone who falls in line and it's a bias that some may unknowingly carry." She believes that a step to finding a solution to this issue is having more diversity in leadership. "Put more POC women in leadership positions. Give them opportunities and resources to grow and develop their careers. Celebrate their success with recognition. Embrace their communication styles," she said.
Katie was raised to be humble, never contradict, and always be respectful. Although she acknowledges that some of these are good character traits, these traits were not helping her succeed in her career. She found it hard to speak up for herself and did not have confidence in her ideas or opinions. She is still working on her self-promoting and not falling back into her old tendencies.
The road to get there wasn't easy, but it was worth it. She attended California State University, Long Beach, and received her Bachelor of Science in Nutrition and Dietetics. She went on to later receive her Master of Science in Agriculture – Food Science and Management at Washington State University. She has immense knowledge and years of experience in the food industry. If you check out her LinkedIn page, you would be amazed at all her accomplishments.
Speaking of those accomplishments, Katie is not only a Scientist on our Food Innovation QA team, but also a leader of the Business Employee Resource Group, Live Más CREAsians, and an advocate for inclusion. "When you participate in EI&B (equity, inclusion and belonging) initiatives, you begin to view everyday practices differently. It becomes second nature to think about ways you can be more sensitive and respectful to others," she said. This role has taught her valuable lessons and she recognizes that there is still room for improvement.
"By committing to progressing EI&B efforts at Taco Bell, I know that I am paving the way for others to feel confident in their careers and that their skills are recognized," she said. Katie hopes that her progress encourages others that are struggling to find their voice and confidence, and to truly believe that the seat at the table is 100% theirs.
For Katie, AANHPI Heritage Month means that her community is being heard, celebrated, and recognized for their achievements. For anyone that wants to get involved, Katie recommends they check out their local advocacy or volunteer groups. At Taco Bell, Live Más CREAsians will be hosting another Fireside Chat with Connie Chung Joe from Asian Americans Advancing Justice SOCAL, a social justice organization that protects the rights and dignity of AANHPI communities. You can read more about her here.
She wants future generations of the AANHPI community to have better experiences learning about their culture than she did growing up. "That they feel not just included but celebrated," she said.
She is fun, talkative, detail-oriented, and can also be very shy but above all, she has a brave heart that is willing to fight against any bias to ensure that others feel empowered. Katie has the following advice for anyone looking to break out of their shell, "I want people to reject the idea of what they are 'supposed to be.' And I encourage everyone to embrace their true self and voice their power."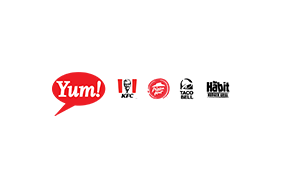 Yum! Brands
Yum! Brands
Yum! Brands, Inc., based in Louisville, Kentucky, has over 54,000 restaurants in more than 155 countries and territories, operating the Company's brands – KFC, Pizza Hut and Taco Bell – global leaders of the chicken, pizza and Mexican-style food categories. The Company's family of brands also includes The Habit Burger Grill, a fast-casual restaurant concept specializing in made-to-order chargrilled burgers, sandwiches and more. Yum! Brands was named to the 2021 Dow Jones Sustainability Index North America and was ranked on Newsweek's list of 2021 America's Most Responsible Companies. In 2022, Yum! Brands was named to 3BL Media's 100 Best Corporate Citizens.
More from Yum! Brands