Published 05-10-23
Submitted by Lenovo
Gina Qiao, Chief Marketing Officer & Chief Strategy Officer, Lenovo
Despite all the challenges the technology industry and wider world faced in the past few years, we are now in the strongest position as a company and as a brand than we ever have been. Our strategic commitment to becoming the leader and enabler of intelligent transformation, with end-to-end solutions and an unparalleled, diverse portfolio of offerings, is bearing real fruit.
At Lenovo, we thrive through adversity—and that's only possible because of the extraordinary talent and perseverance of our employees. Every year, we gather for a series of global employee Kickoff events to reflect on the past, project into the future, and celebrate the teams behind our success. And right now, many of us finally get to reconnect and recharge in person after years apart. I cannot express how much it fills my heart to once again be together with my colleagues around the world!
As we enter our new fiscal year, I'm proud to say that our strategy and marketing teams played an integral role in leading Lenovo's transformation, innovation, and citizenship endeavors. We did this with an ambitious vision for the future only Lenovo can build, and a deep understanding of the needs of our customers, partners, and communities.
I find myself prouder than ever of the brilliant people at the company. We all find ways to innovate and challenge each other while still prioritizing corporate citizenship, including demanding equity and product accessibility, preserving indigenous languages, and being the first PC and smartphone maker with net-zero commitments validated by the Science Based Targets initiative. We put people at the center of everything we do.
As seen in our last quarterly earnings, our service-led transformation and vision for a New IT are well underway. Lenovo is no longer known as a just a device maker—though we continue to lead in that space—but instead as a solutions and services provider.
By firmly executing our corporate strategy, our efforts have clearly paid off. For our core business, despite severe market headwinds, we maintain our number 1 position in the PC market worldwide, with an eye towards creating even greater flexibility and possibility for our customers. For diversified growth engines, our non-PC revenue mix has reached a record high of 41% of group revenue as of Q3. This is a significant milestone in our transformation journey! And as anyone who knows Lenovo will attest, we will not lose momentum or ambition. At this moment in the history of Lenovo, with a healthy core business and a thriving diversified portfolio, nothing is holding us back from taking our transformation to the next level.
Sharing our vision of smarter technology for all
I love having the chance to tell Lenovo's story and share our commitment to a better future made possible through technology. I'm thrilled to see this brought to life through our new corporate video.
This encapsulates our creativity, unified vision and visual identity, and focusses on showcasing business outcomes driven by our customers—who tell us they see us as technology partners in their growth story. This project was pulled off entirely in-house by our Brand team – from strategy to messaging to creative to production. Of course, I'm personally proud of that! But crucially, it also involved close and constant collaboration with teams across Lenovo to best represent the depth and breadth of our work.
The same team created the pathbreaking Lenovo Late Night IT series. The second season, now taken forward by the NA Marketing team, is worth a watch for a candid and comedic look at the ways technology transforms the world in ever-deeper ways.
Building a better future
So what's next for our corporate strategy? Simply put, we will GO DEEP. We will go deep in prioritizing a more resilient business and seek the balance between scale and profitability. We will go deep in driving horizontal building blocks using our own IP, just like TruScale, to develop solutions that we then tailor to different markets and different customers. And finally, we will go deep in investing in innovations to tackle the smart integration trends in the market and build long-term competitiveness.
And our storytelling and outreach will go deeper, from focusing on communities in North Carolina, Brazil, or Robinson Crusoe Island to partnerships with F1, Ducati Corse, and DreamWorks. Stay tuned!
Finally, I want to offer my deepest gratitude and admiration for the resilience of our employees and their communities. The past few years presented unprecedented challenges, and I am awed by how you all rose to the occasion. I believe the best is yet to come—and we will build it together.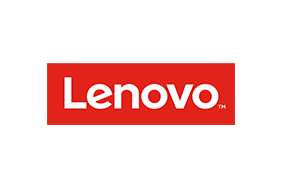 Lenovo
Lenovo
Lenovo is a US$62 billion revenue global technology powerhouse, ranked #217 in the Fortune Global 500, employing 77,000 people around the world, and serving millions of customers every day in 180 markets. Focused on a bold vision to deliver Smarter Technology for All, Lenovo has built on its success as the world's largest PC company by further expanding into growth areas that fuel the advancement of 'New IT' technologies (client, edge, cloud, network, and intelligence) including server, storage, mobile, software, solutions, and services. This transformation together with Lenovo's world-changing innovation is building a more inclusive, trustworthy, and smarter future for everyone, everywhere. Lenovo is listed on the Hong Kong stock exchange under Lenovo Group Limited (HKSE: 992)(ADR: LNVGY). To find out more visit https://www.lenovo.com, and read about the latest news via our StoryHub.
More from Lenovo