Published 05-10-23
Submitted by DOW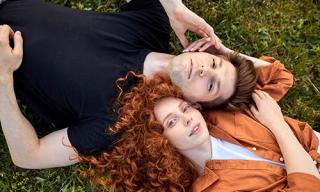 Increasingly, consumers are demanding hair, skin and cosmetics products that are both high-performing and safe for humans and the environment and incorporate more sustainable packaging. To meet that demand, Dow has developed low-carbon and biodegradable personal care products that use natural ingredients, such as corn starch and rice husks, and materials for luxury perfume caps and cosmetic jars that incorporate biobased or circular materials.
Dow produces rice husk that is renewably derived as a waste product of rice milling to bring Dow's EcoSmooth™ Rice Husk Cosmetic Powder to the cosmetic ingredients market. Launched in 2022, EcoSmooth™ Rice Husk Cosmetic Powder delivers a smooth feel combined with optical benefits that include blurring imperfections and mattifying skin.
Dow's MaizeCare™ Clarity Polymer also was recognized in 2022 with two prestigious innovation awards – a R&D 100 Award and the BIG™ Sustainability Product of the Year. This biodegradable polymer offers an array of benefits in color cosmetic applications, and its fixative and film-forming properties make it ideal for creating crystal-clear hair care styling formulations. Moreover, it readily breaks down when washed out and goes down the drain.
Meeting the Demand for Sustainably Sourced Beauty Products
Reducing carbon emissions, sustainably sourcing ingredients and rethinking packaging are becoming trends that more consumers and beauty brands are embracing. In fact, a recent survey showed that 76% of consumers are now seeking out sustainable products. With that in mind, Dow's personal care business is focusing on transforming its product portfolio to include bioderived and biodegradable ingredients that don't compromise on performance.
"Three years ago, we activated the personal care portfolio transformation and committed to bring highly performing and sustainable ingredients to the market," said Isabel Almiro do Vale, global strategic marketing director for Dow Personal Care. "We are bringing to life Dow's commitment for advancing a low-carbon, circular economy while having the latest beauty care trends and consumer benefits top of mind."
Contributing to More Sustainable Packaging for Beauty Brands
Dow also is helping major beauty brands meet their goals for more sustainable packaging by delivering bio-based and circular plastics that are used in the manufacture of premium perfume caps and cosmetic cream jars.
Earlier this year, Dow and LVMH Beauty, whose brands include Parfums Christian Dior, Givenchy Paris and Guerlain, announced they are collaborating to accelerate the use of sustainable packaging across LVMH's perfume and cosmetic products. In 2023, some of LVMH's perfume packaging will include both Dow's bio-based SURLYN™ and circular SURLYN™. The sustainable SURLYN™ portfolio will deliver similar crystalline transparency and freedom of design expected from the rest of the SURLYN™ range, at a low carbon footprint.
The collaboration will help LVMH achieve its sustainability targets without compromising quality.
"At LVMH, with our Life 360 program, we made the decision that our packaging will contain zero plastic from virgin fossil resources in the near future," said Claude Martinez, Executive President and Managing Director of LVMH Beauty. "Collaborating with Dow in developing sustainable SURLYN™ is key as this material is used in some of our iconic perfumes, starting with Guerlain La Petite Robe Noire."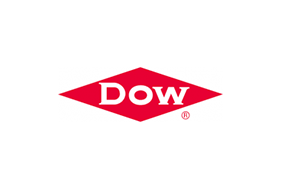 DOW
DOW
Dow (NYSE: DOW) combines global breadth; asset integration and scale; focused innovation and materials science expertise; leading business positions; and environmental, social and governance leadership to achieve profitable growth and help deliver a sustainable future. The Company's ambition is to become the most innovative, customer centric, inclusive and sustainable materials science company in the world. Dow's portfolio of plastics, industrial intermediates, coatings and silicones businesses delivers a broad range of differentiated, science-based products and solutions for its customers in high-growth market segments, such as packaging, infrastructure, mobility and consumer applications. Dow operates manufacturing sites in 31 countries and employs approximately 37,800 people. Dow delivered sales of approximately $57 billion in 2022. References to Dow or the Company mean Dow Inc. and its subsidiaries.  For more information, please visit www.dow.com or follow @DowNewsroom on Twitter.
More from DOW