Published 05-10-23
Submitted by New Acre Project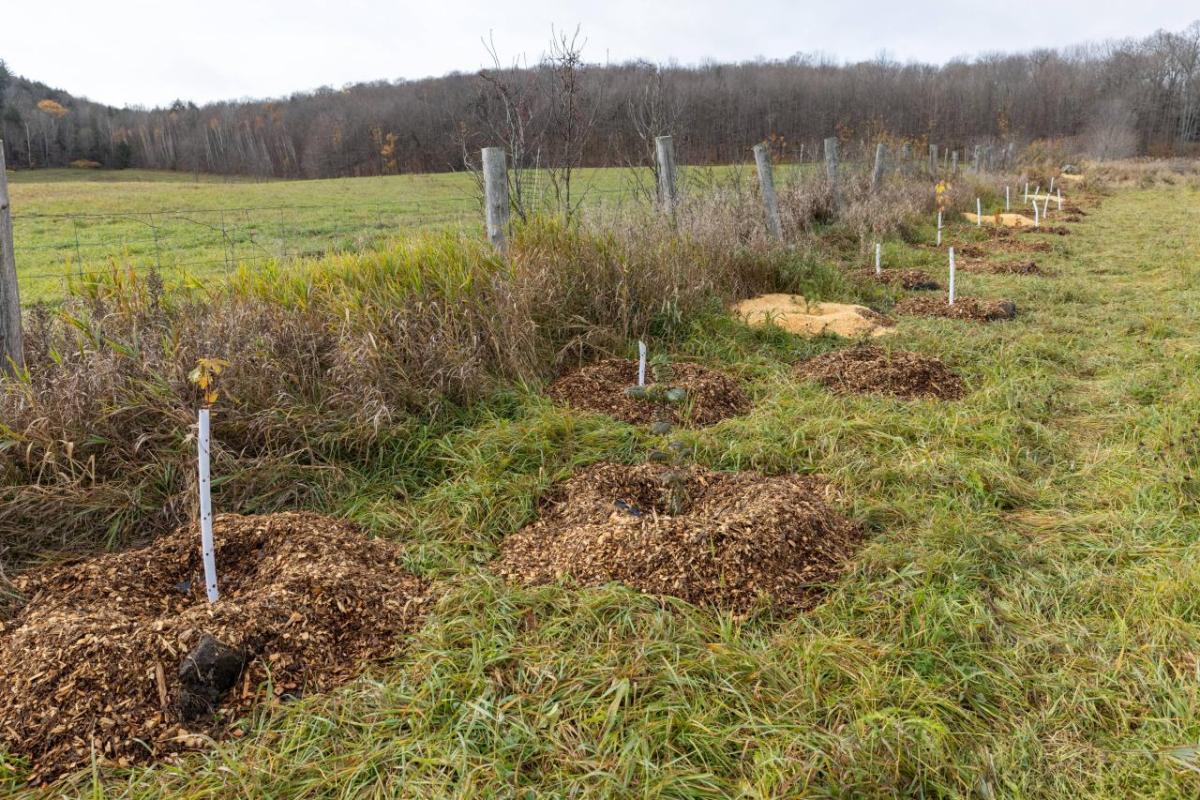 May 10, 2023 /CSRwire/ - To accelerate tech-based solutions to climate change, the RBC Foundation, through the RBC Tech for Nature program, will invest $1.5M in New Acre Project to support the application of novel technologies to quantify carbon sequestered from nature-based climate solutions produced on agricultural land. Quantification outcomes will inform the development of a verified bundled ecosystem credit issuable through New Acre Project.
New Acre Project is an ESG investment platform delivered by ALUS to help purpose-driven organizations strategically invest capital in nature-based climate solutions on agricultural land that generate positive environmental, economic and social outcomes in the communities where they do business. Nature-based climate solutions, like tree and shrub planting and wetland and grassland restoration, produce valuable ecosystem goods and services, like carbon sequestration, habitat creation, and water filtration to offset the effects of climate change and reverse biodiversity loss.
New Acre Project has been working with Albo Climate to recalibrate its remote sensing technology to quantify aboveground biomass from its tree and shrub planting projects, as well as soil organic carbon from grassland projects. New Acre Project is also working with EarthOptics' proven sensor technology to quantify outcomes from enhanced grazing projects. The RBC Tech for Nature grant will support the continuation of this work.
"We are grateful to RBC Foundation for its support through the RBC Tech for Nature program," says Mary-Ellen Anderson, Head of Special Projects and Innovation at ALUS. "Their investment advances ecosystem service valuation and will support the development of a bundled ecosystem credit that can help corporations reach net zero, improve water quality and enhance biodiversity effectively and transparently."
The RBC Tech for Nature program supports tech-based solutions to climate change and the preservation of the world's most valuable asset: its natural ecosystems. RBC Tech for Nature is a key component of RBC's climate strategy, the RBC Blueprint, which outlines its commitment to clean economic growth and supporting its customers' transition to a net-zero economy.
"Nature-based solutions have an important role to play in the climate transition, and we are pleased to work with organizations like ALUS that support farmers, communities, and the planet," says Jennifer Livingstone, RBC Vice President, Climate. "Climate change and nature loss are interconnected challenges. It is important that we work together to accelerate innovation that advances progress on both fronts."
This latest $1.5M contribution marks the fourth investment in New Acre Project by RBC Foundation, through RBC Tech for Nature, and underscores RBC's commitment to building long-term partnerships to advance solutions to climate . In 2020, the RBC Tech for Nature program helped launch the robust digital architecture underpinning the New Acre Project platform with a multi-year investment of $340,500. This initial investment supported advanced data collection functionality and improved access to national nature restoration project inventories to inform efforts in building climate resilience.

About New Acre™ Project
New Acre™ Project, delivered by ALUS, helps purpose-driven corporations invest in nature-based solutions on agricultural land that generate positive environmental, economic and social outcomes in the communities where they operate—one acre at a time. By investing in New Acre Project, corporations can strategically allocate capital and customize their impact. Each New Acre investment delivers tangible, reliable and measurable outcomes by empowering farmers and ranchers to produce ecosystem goods and services, like carbon sequestration, water filtration and enhanced habitat, that increase biodiversity and help build climate resilience.

About RBC Foundation
To learn more about RBC Tech for Nature, visit: RBC.com/techfornature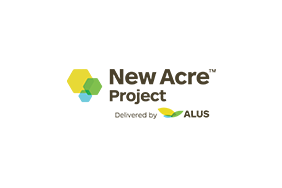 New Acre Project
New Acre Project
ALUS' New Acre Project helps purpose-driven corporations go beyond their sustainability objectives and invest in the next-generation of conservation to generate positive impacts in the communities where they operate. Through New Acre Project, corporations are enabling these communities to become more resilient and empowering farmers and ranchers to build nature-based solutions on their land to combat climate change, biodiversity loss and water challenges, one acre at a time. Learn more at newacre.org
More from New Acre Project