Published 05-09-23
Submitted by HARMAN
Originally published on HARMAN Sustainability Report
Product Sustainability
Beyond HARMAN's organizational carbon footprint, we understand that product design and development choices also have environmental impacts. We are evaluating product-level improvements across the entire life cycle, including product packaging, transportation, use, and end-of-life options. We are fine-tuning our creation and delivery processes to reduce product-level emissions while continuing to excel in performance and quality, including calculating our Product Carbon Footprint according to international ISO standards in order to better understand where we can improve.
Sustainable Packaging
In 2021, we launched our sustainable packaging initiative, which introduced sustainable packaging guidelines for all new products. We started with the Consumer Audio Group. These guidelines include the avoidance of virgin plastic, whenever possible using FSC certified recycled paper packaging and printed with more environmentally friendly soy ink. HARMAN is also optimizing packaging to the size of the product. Right sized packaging will generate less waste and allow for more efficient shipping, which ultimately reduces fuel consumption and CO2 emissions. 
As we continue assessing near-term emissions reduction goals, we are investigating decarbonization opportunities within our supply chain. This year, HARMAN completed a scope 3 high level assessment using 2019 emissions data. This modeling project has helped us to better understand HARMAN's impact beyond our own operations. It has also helped to identify emissions hot spots in our supply chain and provide a complete baseline for measuring the impact of supply chain decarbonization initiatives over time. Emissions reduction efforts within our supply chain will require strong supplier partnerships and large-scale innovation, some of which are already underway (see more in our section on "Collaboration", pages 19-20). HARMAN Sustainability Report Our Company Environment Inspiring The Next Generation Our Employees Value Chain Engagement 6.
Product Life Cycle Analysis
Packaging is only one aspect of a product's environmental impact. Measuring the impact of each stage in a product's journey is known as a life cycle assessment (LCA). Through LCA analysis completed in 2021, we found roughly 80% of the carbon footprint associated with our JBL Charge 5 was driven by emissions from raw material extraction for plastic and metal components. We will continue efforts to integrate more sustainable materials into our product offerings, building off previous successes like the JBL Flip 5 Eco edition, HARMAN's first portable Bluetooth speaker made from 90% recycled plastic. We recently launched GO3eco, Clip4ECO, Flip essential2 eco, HK Onyx Studio 8, all built with recycled materials and packed in a sustainable friendly way.
To learn more, download the HARMAN 2022 Sustainability report here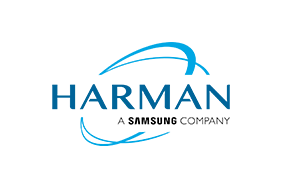 HARMAN
HARMAN
ABOUT HARMAN
HARMAN International (harman.com), a wholly-owned subsidiary of Samsung Electronics Co, LTD., designs and engineers connected products and solutions for automakers, consumers, and enterprises worldwide, including connected car systems, audio and visual products, enterprise automation solutions; and services supporting the Internet of Things. With leading brands including AKG®, Harman Kardon®, Infinity®, JBL®, Lexicon®, Mark Levinson® and Revel®, HARMAN is admired by audiophiles, musicians and the entertainment venues where they perform around the world. More than 25 million automobiles on the road today are equipped with HARMAN audio and connected car systems. Our software services power billions of mobile devices and systems that are connected, integrated and secure across all platforms, from work and home to car and mobile. HARMAN has a workforce of approximately 30,000 people across the Americas, Europe, and Asia. In 2017, HARMAN became a wholly-owned subsidiary of Samsung Electronics.
More from HARMAN