Published 05-09-23
Submitted by Enbridge Inc.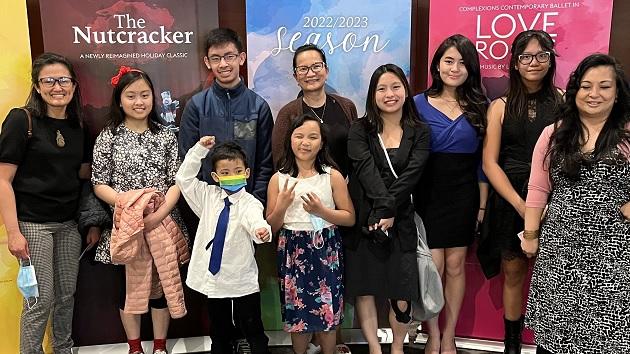 After immigrating to Canada, in the midst of unpacking and settling into a new life, taking in a ballet performance might seem like an unlikely night out.
But Alberta Ballet's Welcoming Newcomers program was created just for this purpose—and, since 2019, has connected over 2,000 new Canadians to the magic of dance by offering free performance tickets and now, recreational dance classes to newcomers in Edmonton, Calgary and other communities across the province.
"There are so many benefits of attending and participating in performing arts activities," says Janis Galloway, Community Impact Officer at Alberta Ballet. "You meet new people, are inspired, and learn more about your new community. We know from our agency partners that immigrants look to arts and culture organizations to learn about their new homes, and we want to be a space for that community connection."
Tickets for the 2022-23 season, which runs from September until May, have brought Welcoming Newcomers program participants to all sorts of ballet productions, from holiday classics such as The Nutcracker to contemporary performances like Love Rocks, which featured music by R&B and hip-hop artists Lenny Kravitz and Kendrick Lamar.
In May, audiences will enjoy the premier of BOTERO, a production from a Colombian-Belgian choreographer that features the iconic characters in the paintings of Colombian artist Fernando Botero.
"While we'e relieving the financial burden on newcomers who might not otherwise be able to afford a ticket to the ballet during their settlement journey, we're also increasing awareness about the performing arts opportunities here in Alberta," says Galloway. "We're ensuring that they know they're welcome to our theatres, and opening up a collaboration channel that values feedback from diverse Albertans."
Enbridge is committed to creating vibrant communities near our operations, by supporting opportunities to be enriched by cultural experiences, and to learn, grow and lead. Our $70,000 Fueling Futures grant to Alberta Ballet allows the dance company to offer about 1,000 tickets for new Canadians to attend performances in Edmonton and Calgary.
"Enbridge has been one of our most valued supporters," says Galloway. "Our community impact goals align so well, and they have been a reliable partner for decades."
Alberta Ballet works with local partners to reach newcomers, gather feedback about their experience in performing arts spaces and distribute tickets. Namely, those partners include Immigrant Services Calgary, the Calgary Immigrant Women's Association, Edmonton Immigrants Services Association, Saranay Filipino-Canadian Association, Action 4 Healthy Communities, and the Institute for Canadian Citizenship Canoo program.
Alberta Ballet also recently launched a new pilot program at its Edmonton and Calgary studios for immigrant youth, which Galloway describes as "the next evolution" to the Welcoming Newcomers program.
"We want to take our impact a step further—from the theatre to our studios, continuing to reduce barriers to participate in dance" she says.
Everyone is encouraged to check out the ballet season for themselves, but those especially inspired by Alberta Ballet's efforts to support the arts and live dance can contribute directly on the website.
"I get a bit choked up thinking about it, because it's an experience that some of us take for granted, and do not realize what a special experience it is to be able to attend a live dance performance or step into a studio and feel like you belong," says Galloway.
"Our performances are unique—they provide a space where everyone enjoys a shared experience that transcends language barriers."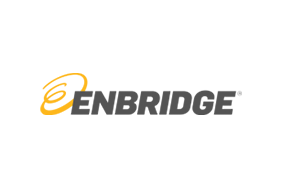 Enbridge Inc.
Enbridge Inc.
About Enbridge
At Enbridge, our name spells out our mission: a bridge to a sustainable energy future. That bridge safely connects millions of people around the world to the energy they rely on every day, fueling quality of life. Whether it's natural gas, oil or renewable power, the energy we deliver through networks spanning North America and our growing European offshore wind portfolio helps to heat homes, feed families, fuel vehicles and power industry. We're investing in modern energy infrastructure to sustain access to secure, affordable energy. We're also building on two decades of experience in renewable energy to advance new low-carbon energy technologies including hydrogen, renewable natural gas and carbon capture and storage. We're committed to reducing the carbon footprint of the energy we deliver, and to achieving net zero greenhouse gas emissions by 2050.
Headquartered in Calgary, Alberta, Enbridge's common shares trade under the symbol ENB on the Toronto (TSX) and New York (NYSE) stock exchanges. To learn more, visit us at Enbridge.com
More from Enbridge Inc.