Published 05-08-23
Submitted by Gen
By Kimberly Bishop, Corporate Responsibility
More than 550 Gen™ employees around the world came together on Tuesday, April 18, to mark the company's first Volunteer Day. The day of service, which took place across seven Gen sites in four countries and virtually, positively impacted upwards of 2,400 people and brought health, hygiene, education, and environmental resources to communities across the globe.
Gen partnered with 14 nonprofit organizations to host in-person volunteer opportunities in India, Ireland, Czech Republic, and the United States, as well as three virtual volunteer events. Collectively, employees logged more than 900 hours of service in just one day.  
Providing Mentorship to Students and Job-Seekers
Employees from all over the company participated in both in-person and virtual sessions for students and job seekers looking to advance their careers. Nonprofit partners U&I Trust, HBCU Heroes, and Impact Trust helped organize the virtual sessions, and employees in Prague, Mountain View, and Tempe worked with Nadani a dovednost, NPower, and ACCEL, respectively, to offer guidance to students, recent graduates, and professionals with disabilities.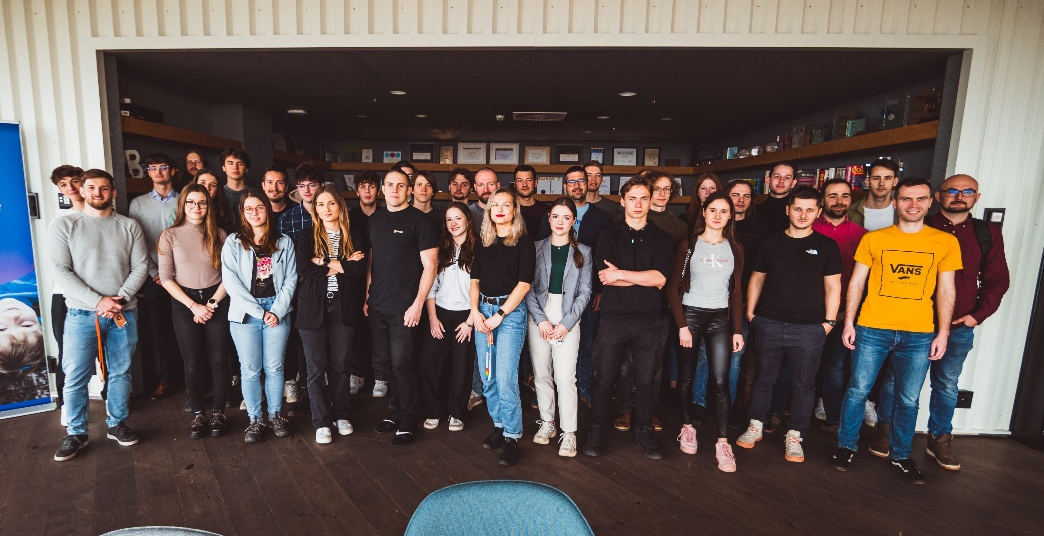 Assembling Resources for Schools and Teachers
Team members were particularly attentive to children's educational needs, teaming up with organizations such as the Happy Hope Foundation in Tempe, Arizona and Plano, Texas to assemble STEM education kits for nearly 200 children in local youth hospitals. Similarly, volunteers in Chennai, India provided various educational aids to children at under-resourced rural schools, and those in Mountain View, California, worked with SCRAP to assemble 200 kits of art supplies out of reused materials.
In addition, Gen worked with Story Pirates, an organization that encourages children in under-resourced communities to express themselves creatively, to create a website where employees from all over the world could read children's stories and give positive feedback. Together, our team reviewed more than 250 children's stories.
Preserving and Beautifying Local Environments
Many employees used Volunteer Day as an opportunity to protect and preserve the planet. Volunteers in Dublin worked with Flossie and the Beach Cleaners to clear 70kgs of waste from a nearby beach, and volunteers in Prague partnered with Nadace rodiny Vlčkových to collect debris, rake leaves, and renew the garden on the organization's grounds.
Supporting Those in Need
Other projects helped vulnerable populations meet their basic needs for food and clothing. Employees in Prague and Brno donated more than 25 bags of clothing and partnered with Clean the World to assemble 1,700 hygiene kits. Employees from the Tempe site also participated in a large event at St. Mary's Food Bank in Phoenix, where they helped pack 1,728 boxes of food.
Check out the video for a look at Gen's 2023 Volunteer Day and learn more about how we came together to help people and communities around the world.

Gen
Gen
Gen (NASDAQ: GEN) is a global company dedicated to powering Digital Freedom through its trusted Cyber Safety brands, Norton, Avast, LifeLock, Avira, AVG, ReputationDefender and CCleaner. There's a new generation, and it's not Gen X, Y, or Z. It's Gen D: Generation Digital. Gen's family of consumer brands is rooted in providing safety for the first digital generations. Now, Gen empowers people to live their digital lives safely, privately, and confidently today and for generations to come. Gen brings award-winning products and services in cybersecurity, online privacy and identity protection to more than 500 million users in more than 150 countries. Learn more at GenDigital.com.
More from Gen