Published 05-05-23
Submitted by T-Mobile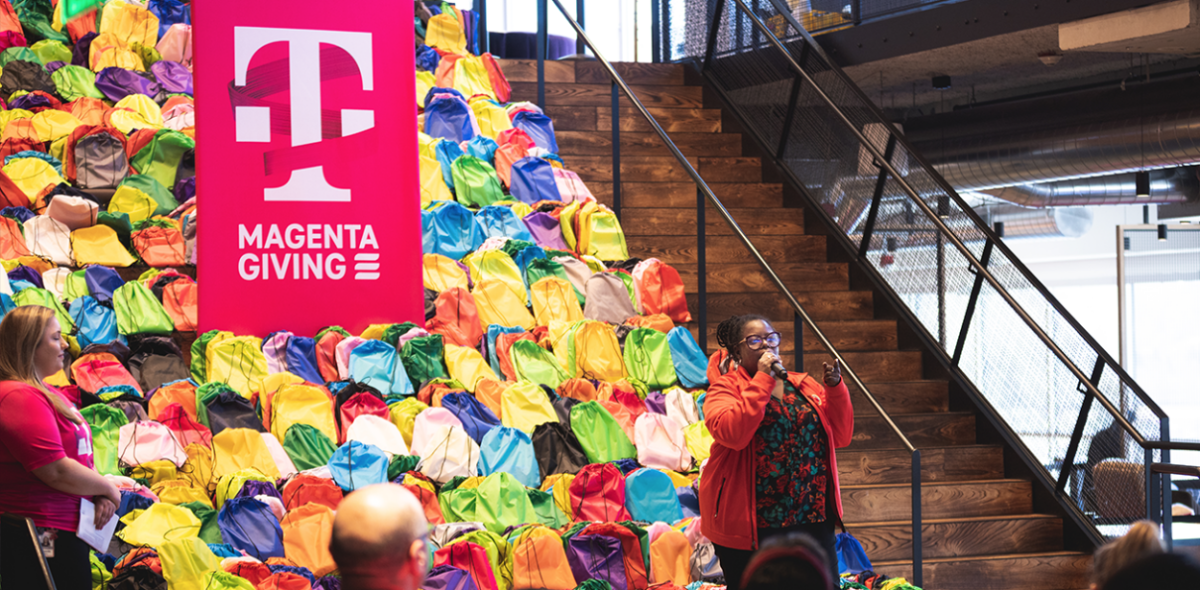 One of my favorite yet most challenging opportunities coming out of our merger with Sprint in 2020 has been bringing our two companies' distinct cultures together. Employee integration is a complicated part of any merger — imagine doing it during a socially distanced pandemic! But we know we are stronger as One Team, Together (there is a reason it's one of our company values!), so uniting our teams has been a major priority for three years. And I'm really proud of what we've accomplished.
In the early days of bringing our employees together as one team, we were realistic that there may be some challenges and differences to overcome and embrace. But we also learned that our teams had a tremendous amount in common, and one of those things was a passion for giving back to the communities where we live and work. This shared ethos has become a major connector for our people — and has enabled us to better operate, too.
Before we merged, T-Mobile and Sprint each had long and respected philanthropic legacies. But as a combined company, as we've done in so many areas because of this merger, we've been able to supercharge our efforts. I often said during the merger process that we would not only be a bigger company but also a better one — and I meant that.
We've seen firsthand how rallying around shared causes fosters connectedness, improves collaboration and leads to creative problem-solving. Our experience is consistent with research showing that social responsibility creates happier work environments. A recent talent retention study from Benevity finds 52% lower turnover among newer employees when they participate in purpose-related programs.
For example, just this past month, we designated April as "Magenta Giving Month" in response to our employees who asked for more ways to give back together, and it was nothing short of amazing! I was inspired by the big things, like seeing us pack nearly 14,000 backpacks for City Year students and 5,200 ready-to-eat meals for Harvesters at our office locations across the country. But the little things stood out, too — like tip jars for charitable causes by our froyo station at our headquarters in Bellevue, Washington, and spontaneous fundraising events organized by teams across the country. Magenta Giving Month proved that employee pride for who we are and how we act as a force for good in our world is stronger than ever. That feels pretty special.
But our giving culture shows up every day at the Un-carrier — not just during one month of the year. In 2022 alone, we invested over $2.2 billion as a company, and through employee giving and volunteering, to strengthen our communities. We support employee giving by matching donation dollars and volunteer hours. We provide money to new hires in their giving accounts to donate to a charity of their choice. Through our Volun-T Grants Program, all employees can apply for funding from the T-Mobile Foundation toward volunteer projects that are most personal to them.
I'm especially humbled by our overachieving Central Valley South California team, which has more than doubled its 2023 goal of raising $10,000 for its communities. They support many great causes, including the Tulare County Special Olympics, Autism Society Ventura County, and Tulare County League of Mexican American Women, which provides access to education, leadership development, cultural enrichment and civic engagement.
It's rewarding to see employees join causes we champion as a company, too. Take our five-year, $25 million Hometown Grants initiative, which we created to fund community projects in 500 small towns across America in five years. We've already given more than $7.8 million to kickstart 175 projects across 41 states, and our employees regularly encourage schools, towns and organizations in the communities where they work to apply for these grants. They're proud to be part of a company that's helping places like Murray, Kentucky, which struggled to rebound after a 2014 fire destroyed seven buildings in the center of downtown. Their revitalization plan languished until a T-Mobile Hometown Grant helped fund Imagination Alley, a now active and vibrant downtown area that greets residents and visitors with colorful, wall-sized murals, comfortable places to sit and Wi-Fi access.
Another commitment that's close to my heart — and one that our employees are eager to pitch in to help, too — is Welcome.US, a collaboration that provides supplies, training and community assistance to refugees who are transitioning to life in the U.S. This incredible organization creates smooth pathways for people rebuilding their lives in a new country, and it's deeply moving to partner with them by providing free lines of service, as well as hiring and training support. In just six months, we distributed nearly 10,000 phones to partner organizations and Afghan and Ukrainian newcomers. Our employees see directly how essential this connectivity is in people's day-to-day lives, and they've stepped up to help manage the program, serve as sponsors, and volunteer at phone activation events and hiring fairs.
At a recent Welcome.US event at the University of Washington, one of our job recruiters was able to offer a software engineering internship to an Afghan family's son. As a result, the family has expressed hope for a better life for him — and relief that their move to the U.S. was worth it. This is the kind of meaningful difference we and other Welcome.US partners and sponsors are making in refugees' lives.
Whether our community giving starts small or involves supporting big, nationwide initiatives, these efforts benefit T-Mobile and our employees as much as the people we help. By mobilizing as one Team Magenta, we're giving even more of our collective time, resources and financial support to lift up others.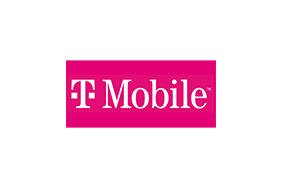 T-Mobile
T-Mobile
T-Mobile US Inc. (NASDAQ: TMUS) is America's supercharged Un-carrier, delivering an advanced 4G LTE and transformative nationwide 5G network that will offer reliable connectivity for all. T-Mobile's customers benefit from its unmatched combination of value and quality, unwavering obsession with offering them the best possible service experience and undisputable drive for disruption that creates competition and innovation in wireless and beyond. Based in Bellevue, Wash., T-Mobile provides services through its subsidiaries and operates its flagship brands, T-Mobile, Metro by T-Mobile and Sprint. For more information please visit: https://www.t-mobile.com/news.
More from T-Mobile