Published 05-05-23
Submitted by Paychex, Inc.

Overview
Title: Healthy Employees = Healthy Business: Why Invest In Mental Wellness
Date: Wednesday, May 24, 2023
Time: 2:00 PM Eastern Daylight Time
Duration: 30 minutes
Join Paychex and Mental Health America to assess how poor mental health could impact your business. Learn six steps to improve workplace wellness.
Attend and explore:
What causes poor employee mental health.
The business cost.
What do employees need to be healthy?
Four reasons to invest in mental wellness.
What employers are doing that works?
Note: This webinar is not eligible for CPE or IRS CE credit
About the Speakers
America Paredes, PhD (She/Her/Hers/Ella)
Chief Social Impact Officer
Mental Health America
Dr. America Paredes leads the implementation of MHA's forward-thinking equity-focused approach to change by developing and implementing innovative partnership strategies. She has over 20 years of experience in mental health and supports MHA's programmatic, public engagement, and community awareness efforts.
Pamela Lacy
HR Services Human Resources Coach
Paychex, Inc.
Pamela has over 20 years of HR experience and has worked as an in-house HR coach and manager for various start-up companies - high-tech, transportation, and finance - before coming to Paychex. She will be sharing how Paychex can help businesses to create a healthier and more-balanced workplace. Pamela is PHR and SHRM-CP certified.
View original content here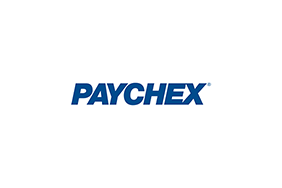 Paychex, Inc.
Paychex, Inc.
Paychex, Inc. (Nasdaq: PAYX) is a leading provider of integrated human capital management solutions for human resources, payroll, benefits, and insurance services. By combining innovative software-as-a-service technology and mobility platform with dedicated, personal service, Paychex empowers business owners to focus on the growth and management of their business. Backed by 50 years of industry expertise, Paychex serves more than 730,000 payroll clients as of May 31, 2022, in the U.S. and Europe, and pays one out of every 12 American private sector employees. Learn more about Paychex by visiting www.paychex.com and stay connected on Twitter and LinkedIn.
More from Paychex, Inc.