Published 05-04-23
Submitted by Gilead Sciences
FOSTER CITY, Calif., May 4, 2023 /CSRwire/ - The recent national conversation on hepatitis C (HCV) is an encouraging step towards viral hepatitis elimination in the U.S. With its long history of leadership in viral hepatitis, Gilead continues to support efforts that focus on HCV elimination. Gilead is proud that its medicines have treated over four million individuals living with HCV globally. Today, some 2.4 million people are living with HCV in the U.S., even though ~95% of those treated with direct-acting antivirals (DAAs) are cured. Prices of HCV medicines have dropped significantly, and many acknowledge that price is not a barrier for most payers and patients. Curative HCV drug therapies are just one part of an elimination strategy that needs to dedicate considerable resources and attention to screening and linkage to care so that all patients in need of HCV treatment can access it in a timely manner and achieve a cure.
Gilead believes that to make meaningful progress toward HCV elimination, the following three efforts are critical to success:
1. Additional public health resources that support screening and linking patients to care. A comprehensive HCV elimination strategy must include dedicated efforts to educate new providers in the treatment of HCV, greater community awareness, as well as better integration between diagnosis, treatment, and support services. Better point-of-care tests, robust disease monitoring, and surveillance are also needed. Without all these elements, the U.S. will not be able to achieve its HCV elimination goals.
2. Ensuring patients can access a treatment that works for them and allows them to achieve a cure. The patient-provider relationship should drive treatment decisions to ensure that the regimen minimizes side effects, supports patient adherence, and ultimately achieves sustained virological response (SVR). Open access is also critical to reducing health-related inequities often experienced by individuals living with HCV, including the need to appeal for coverage of an excluded medicine. In the absence of an effective HCV vaccine, current HCV treatment regimens represent the most effective means to prevent disease transmission. A national procurement for HCV treatment that limits treatment choices is therefore not the solution for the needs of specific populations that have not yet been able to achieve HCV elimination.
3. Removing all restrictions on who can receive treatment. Payers, including some state Medicaid programs, still maintain restrictions to curative care such as sobriety requirements, regulations on who can treat patients living with HCV, and unnecessary tests1 that do not inform treatment decisions for most patients. These barriers are not supported by medical guidance and national recommendations for managing the care of high-risk individuals2. In some cases, such as incarcerated individuals, HCV screening, linkage to care, and treatment are either limited or absent. Healthcare providers need all the tools available to adequately address and support a patient's health needs upon diagnosis, and restrictions to treatment options can have unintended negative consequences for the vulnerable patients they serve.
Gilead appreciates and supports a wide range of collaborative initiatives intended to eliminate HCV in the U.S. and welcomes the continued dialogue on a multipronged approach to meaningfully impact HCV elimination in the U.S.
About Gilead Sciences 
Gilead Sciences, Inc. is a biopharmaceutical company that has pursued and achieved breakthroughs in medicine for more than three decades, with the goal of creating a healthier world for all people. The company is committed to advancing innovative medicines to prevent and treat life-threatening diseases, including HIV, viral hepatitis, and cancer. Gilead operates in more than 35 countries worldwide, with headquarters in Foster City, California.
For more information about Gilead, please visit the company's website at www.gilead.com, follow Gilead on Twitter (@Gilead Sciences), or call Gilead Public Affairs at 1-800-GILEAD-5 or 1-650-574-3000.
1 i.e. Fibrosis score measurements 
2 https://www.hcvguidelines.org/unique-populations/pwid
Originally published by Gilead Sciences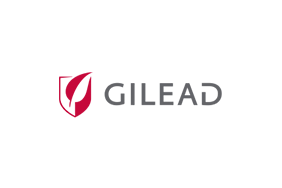 Gilead Sciences
Gilead Sciences
Gilead Sciences, Inc. is a research-based biopharmaceutical company that discovers, develops and commercializes innovative medicines in areas of unmet medical need. The company strives to transform and simplify care for people with life-threatening illnesses around the world. Gilead has operations in more than 35 countries worldwide, with headquarters in Foster City, California.
More from Gilead Sciences