Published 05-03-23
Submitted by Suncor Energy Inc.
It was an eagle-eye view from the cab of her hydraulic shovel that allowed operator Jenna Plamondon to notice the fossil remains of a plesiosaur at the Mildred Lake site on March 12.
Fossils of this marine reptile have been found in the region previously, but this discovery marks the oldest Cretaceous plesiosaur found in Alberta.
Jenna was on her first dayshift back at the Syncrude Mildred Lake Mine, when a contrast in the oil sand caught her eye.
"I kept staring at this little chunk of dirt. As a shovel operator, we're trained to see things that are out of the ordinary. We take a lot of pride in our pit and keeping the area clean," says Jenna, a 16-year employee. "I called my leader and asked to have geology look and confirm. We made the decision to move the shovel just in case it was an actual fossil."
When the Mildred Lake Geology team arrived, they knew they were looking at something special. They reached out to the Royal Tyrrell Museum of Paleontology to ensure the fossil could be identified and preserved as part of Alberta's history. After some examination, it was determined that the intact piece of fossil sticking out of the ore was part of a plesiosaur tail.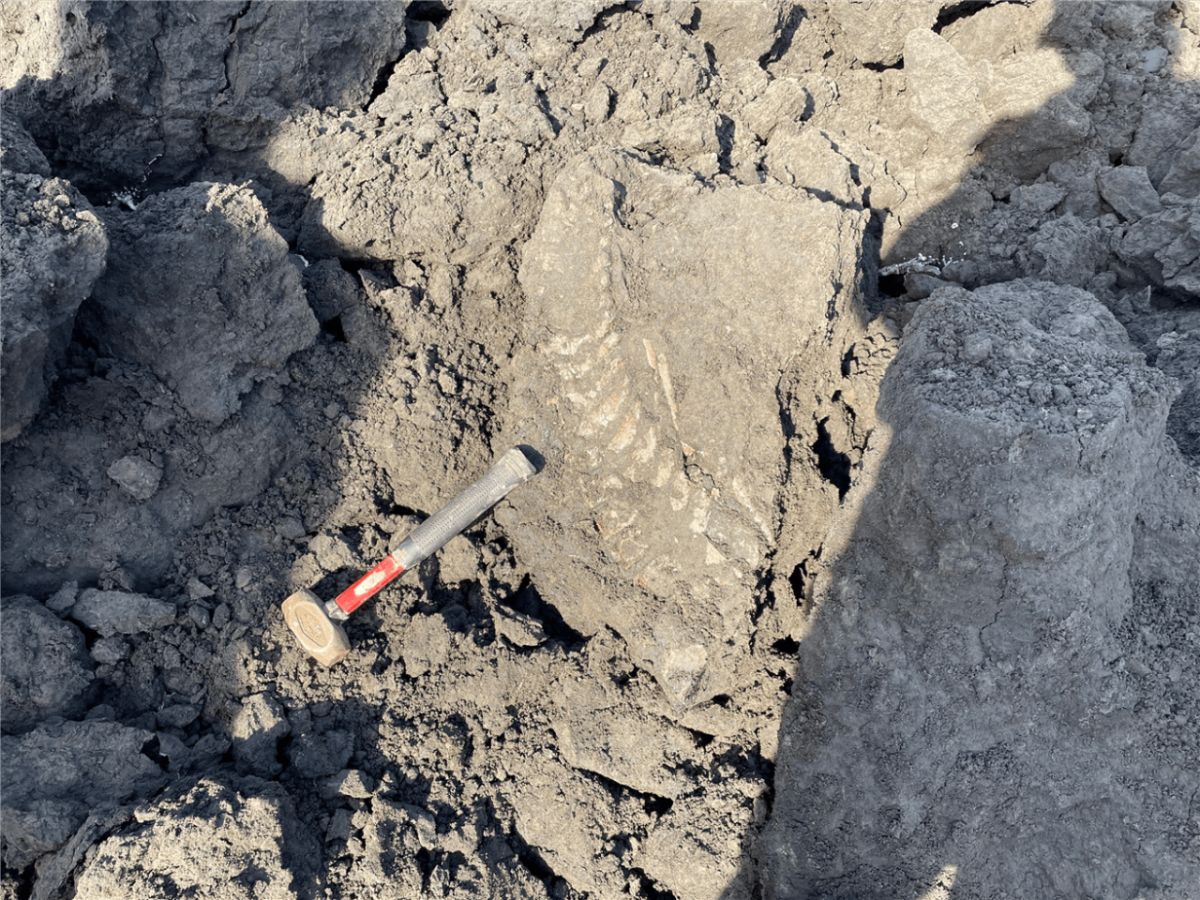 Older than dirt
These marine reptiles lived approximately 115 million years ago, during a time when the mining area would have been part of a vast shallow sea that covered much of northern Alberta. The find was made even more unique because of the layer of bitumen-rich ore the fossil was discovered in. It's typically found in rock layers higher up, but this case was lower down in the McMurray Formation layer. 
The fossil and its discovery location paint an interesting picture of the past. The ancient marine reptile may have died in the inland sea and washed up into shallow water — as a carcass to be scavenged by other predators such as dinosaurs.
"This one may have been buried in a storm, which put a great deal of sand on top of the carcass all at once. This presents very unusual preservation conditions," says Dr. Donald Henderson, Curator of Dinosaurs at the museum. "It's so rare for things to become fossils, especially big things such as marine reptiles and dinosaurs. It's only the fact that we're shifting so much rock here, that we're fortunate to see this small piece of fossil."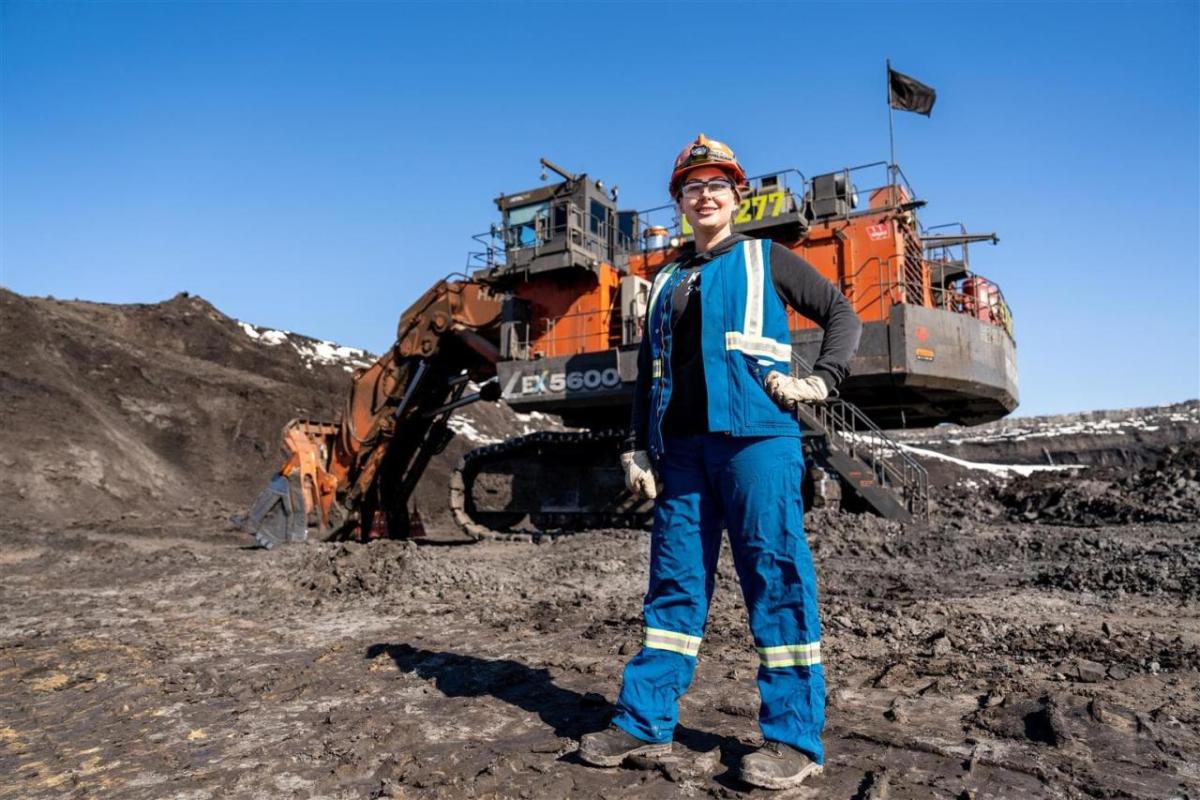 To check for fossil fragments that may have separated from the main piece, Mine Operations collected and spread surrounding oil sand into rows. From there, the geologists and paleontology field technicians sifted through material. After many hours of searching, one small piece of vertebrae was discovered by a geology co-op student.
"As we were digging, I found something similar to bone, but thought it could be something else," says Ruachwaar Gatwech, who is in his third year of geological studies at the University of British Columbia. "The senior geologist thought it would be a good experience for me and another co-op student to come to the site. It was quite an experience. It's my first time in the mine, first time to see and find an actual fossil in the field."
After the area was fully examined, the museum's paleontology team worked to prepare the fossil for travel back to the museum in Drumheller, about 650 kilometres south of Fort McMurray, in a similar fashion as a human bone cast. This technique allows for a close fit of plaster to the fossil without touching the bone. The fragile bone is protected and can be transported to the museum for more thorough examination.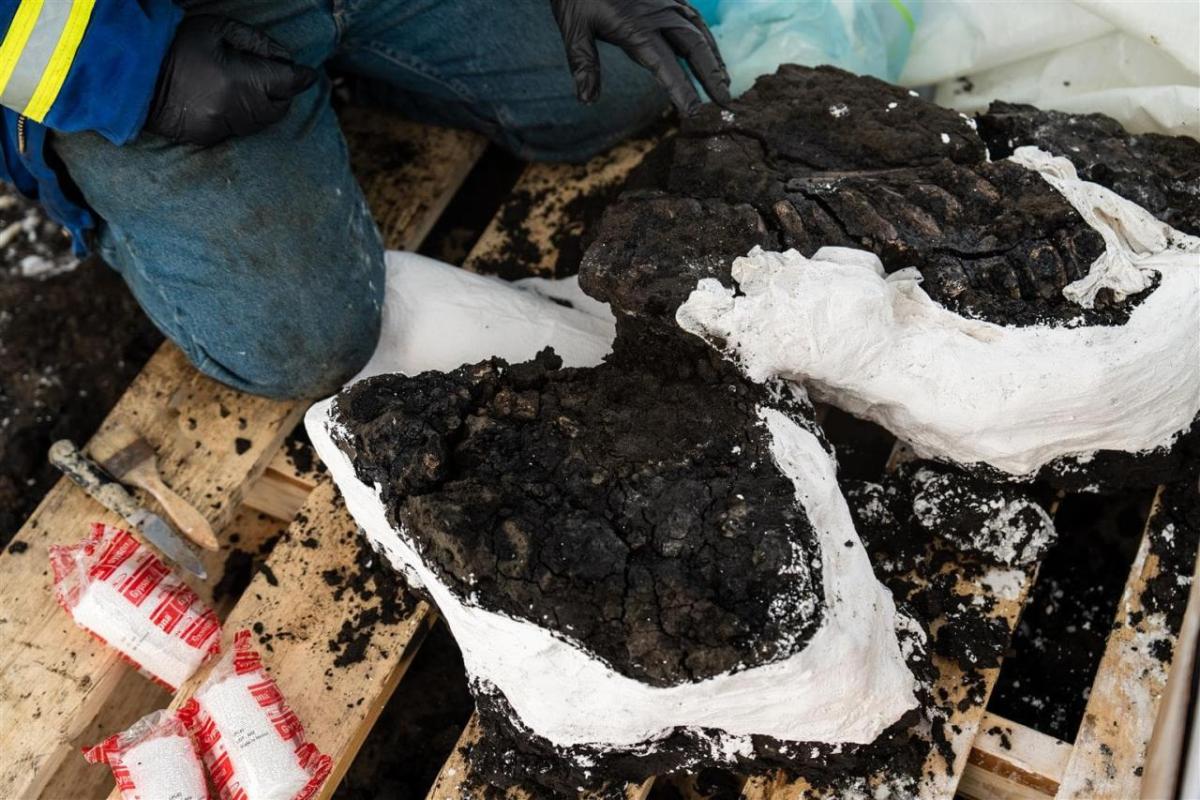 For Jenna, she is proud of the role her shovel team played in collecting a part of history.
"I'm really excited because if the fossil ends up being displayed at the museum, I'll get to show my one-year-old son what mom found," she says. "Not every shovel operator gets to find one, so it's pretty cool that I'm one of the few."
The first fossil discovery at Syncrude sites took place in 1994 and more than a dozen fossils have been identified since then. A variety of prehistoric finds have taken place at other Suncor sites, including the discovery of Alberta's oldest dinosaur, a nodosaur, at Base Plant in 2011.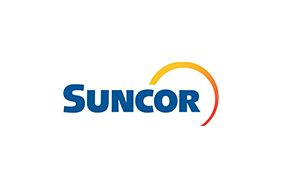 Suncor Energy Inc.
Suncor Energy Inc.
Suncor Energy is Canada's leading integrated energy company. Suncor's operations include oil sands development, production and upgrading; offshore oil and gas; petroleum refining in Canada and the U.S.; and the company's Petro-Canada retail and wholesale distribution networks (including Canada's Electric Highway™, a coast-to-coast network of fast-charging electric vehicle stations). Suncor is developing petroleum resources while advancing the transition to a low-emissions future through investment in power, renewable fuels and hydrogen. Suncor also conducts energy trading activities focused principally on the marketing and trading of crude oil, natural gas, byproducts, refined products and power. Suncor has been recognized for its performance and transparent reporting on the Dow Jones Sustainability index, FTSE4Good and CDP. Suncor is also listed on the UN Global Compact 100 stock index. Suncor's common shares (symbol: SU) are listed on the Toronto Stock Exchange and the New York Stock Exchange.
More from Suncor Energy Inc.