Published 05-02-23
Submitted by Owens Corning

Owens Corning is taking a major step in Europe toward achieving its goal of sourcing 100 percent renewable electricity by 2030 with a 10-year virtual power purchase agreement (VPPA) with Shell Energy Europe B.V. effective March 9, 2023.
The agreement involves three separate VPPAs for a contracted capacity of guarantees of origin corresponding to 81.9 MW (megawatts) supplying eight of the facilities in Europe. The guarantees of origin correspond to renewable electricity produced by three third-party solar projects in Spain that are collectively expected to produce around 223 GWh (gigawatt-hours) per year. According to Eurostat statistics for 2020, this is equivalent to the household electricity consumption of 140,000 European citizens.
In addition to the two wind driven VPPAs already in operation, this agreement means that 100 percent of Owens Corning's European production sites and science & technology centers will be covered by contracts and VPPAs supplying guarantees of origin enabling renewable electricity and supporting Owens Corning's sustainability goals.
"This is a major achievement for Owens Corning in Europe and a significant contribution to reducing our carbon emissions. It demonstrates our commitment to build a more sustainable future through material innovation and to grow in the markets we serve. Collaborating through a network of strategic partners such as Shell also enables us to be more agile and accelerate our progress."

– Nico Del Monaco, senior vice president and managing director for Owens Corning Europe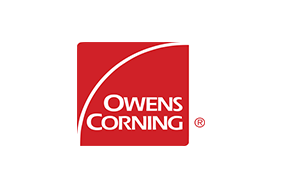 Owens Corning
Owens Corning
Owens Corning is a global building and construction materials leader committed to building a sustainable future through material innovation. Our three integrated businesses – Composites, Insulation, and Roofing – provide durable, sustainable, energy-efficient solutions that leverage our unique material science, manufacturing, and market knowledge to help our customers win and grow. We are global in scope, human in scale with approximately 19,000 employees in 31 countries dedicated to generating value for our customers and shareholders and making a difference in the communities where we work and live. Founded in 1938 and based in Toledo, Ohio, USA, Owens Corning posted 2022 sales of $9.8 billion. For more information, visit www.owenscorning.com.
More from Owens Corning