Published 05-01-23
Submitted by UNFCU Foundation
LONG ISLAND CITY, N.Y., May 1, 2023 /CSRwire/ - The UNFCU Foundation announced that it is now accepting grant applications for funding support in 2024. Applicants may submit funding requests up to $50,000.
Eligible organizations must align with the UNFCU Foundation's mission to sustain paths out of poverty for women and youth. New applicants and returning partners can view grant information on the online application portal on unfcufoundation.org. This includes timeframes for submission, and a quick guide with responses to frequently asked questions.
"In collaborating with innovative partners, we want to expand and create new opportunities for vulnerable women and youth to flourish," said Yma Gordon, the Executive Director of the UNFCU Foundation. "Our approach centers on advancing impactful programs in the communities we serve. At this midway point in the world's accomplishing the Sustainable Development Goals, the moment is now to do more."
Grant Application Guidelines
UNFCU Foundation will prioritize applications for projects that emphasize access to quality education, critical healthcare, and successful livelihood training outcomes. Particular consideration will be given to projects which incorporate sustainability and sustainable development practices.
Projects will specifically benefit marginalized women and youth in:
Kenya
Senegal
Uganda
United States locations: New York City; Washington, DC; Virginia; Maryland
Entities from designated regions must be either a US-based 501(c)(3) organization, a United Nations agency or program, or an international organization with a US-based 501(c)(3) fiscal sponsor.
We look for these criteria when evaluating new grant requests:
Alignment with the mission of the UNFCU Foundation
Alignment with the Sustainable Development Goals
Strong track record over at least a three-year period or an extended pilot period
Sustainability with access to additional support
Ability to track the impact of the project or organization through reporting of results
UNFCU Foundation does not provide grants to the following:
Private individuals
Projects without measurable goals and impacts
Political campaigns or candidates
Religious, fraternal, or professional sports organizations
Documentaries, performing arts groups, or productions
Organizations without the tax-exempt status stated in the grant application guidelines
Undergraduate scholarships, personal needs, or operational expenses/existing deficits
ABOUT UNFCU FOUNDATION
UNFCU Foundation is an accredited New York-based, non-profit corporation launched in 2015. It was established by the United Nations Federal Credit Union (UNFCU) with a mission to sustain the path out of poverty through healthcare and education for women and youth. Since its inception, UNFCU Foundation has supported programs to enable more than 43,600 marginalized women and youth to unlock their potential.
To learn more, follow UNFCU Foundation's progress on YouTube, Twitter, Facebook, Instagram, and LinkedIn.
MEDIA CONTACT
Elisabeth Philippe, UNFCU Foundation, ephilippe@unfcufoundation.org, Tel. +1 347‑686‑6776; Mobile +1 347‑510‑4036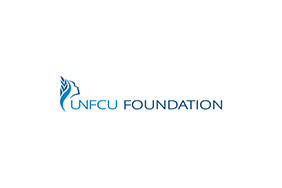 UNFCU Foundation
UNFCU Foundation
United Nations Federal Credit Union (UNFCU) launched the UNFCU Foundation in February 2015, with the purpose of funding projects that reduce poverty through education and healthcare, especially among women and children in developing countries, the Washington, DC-area, and New York City.
The UNFCU Foundation, a New York based 501(c)(3) organization, supports initiatives that:
Work to eradicate poverty and hunger
Empower women and youth by offering them opportunities for self-development and economic advancement
Promote well-being and provide access to healthcare for women and their families
Provide disaster relief
More from UNFCU Foundation