Published 05-01-23
Submitted by Workiva
Tensie Whelan, director of the NYU Stern Center for Sustainable Business, returns to ESG Talk. Tensie is joined by Kelly Fisher, head of corporate sustainability at HSBC Bank USA, alongside Workiva's Mandi McReynolds. The group shares case studies showcasing how companies are driving financial performance with sustainable investments and urges business leaders to reconsider how they measure ESG's ROI.
Looking for more? Subscribe to the ESG Talk podcast on Apple, Spotify, Google, and YouTube.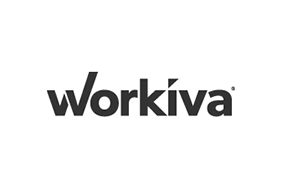 Workiva
Workiva
Workiva Inc. (NYSE:WK) is on a mission to power transparent reporting for a better world. We build and deliver the world's leading regulatory, financial and ESG reporting solutions to meet stakeholder demands for action, transparency, and disclosure of financial and non-financial data. Our cloud-based platform simplifies the most complex reporting and disclosure challenges by streamlining processes, connecting data and teams, and ensuring consistency. Learn more at workiva.com.
More from Workiva