Published 05-01-23
Submitted by NRG Energy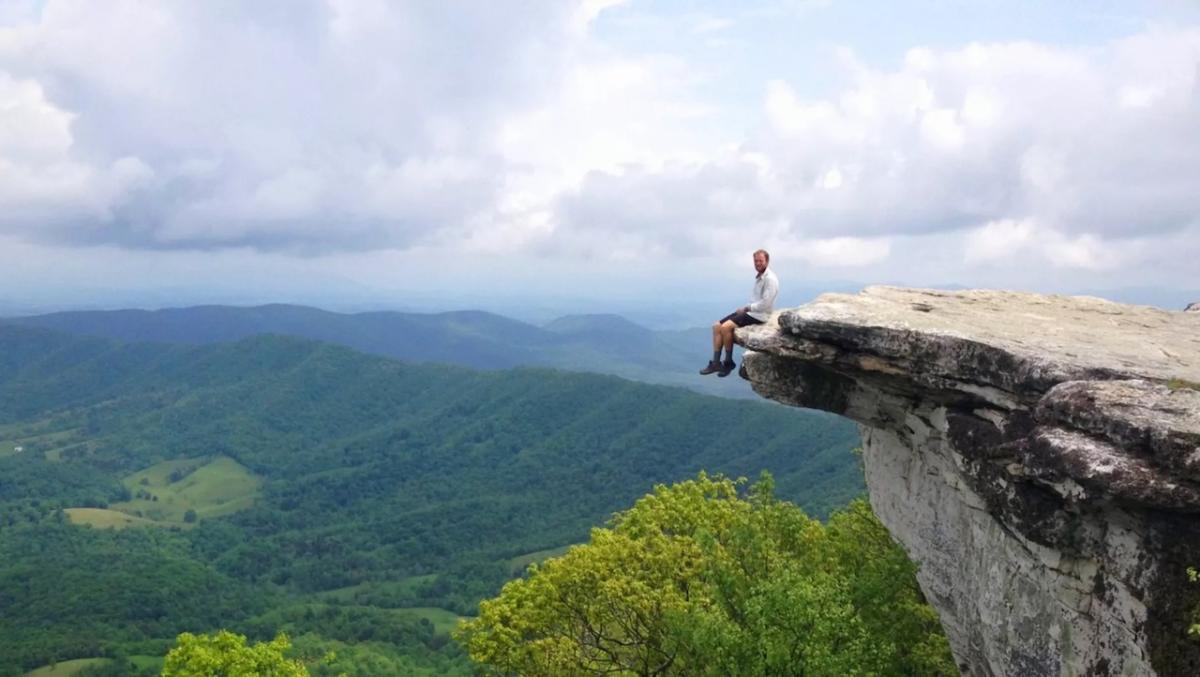 Originally published on NRG Energy Insights
Earth Month is a time that reminds us of the importance that nature and the great outdoors have in our lives. Whether it's climbing mountains or cultivating an oasis in our backyards, a sense of well-being comes from stepping outside and enjoying a beautiful day.
We are excited to share the inspiring ways some of our people "invest in the planet."
Marty Sidor, Director, Regulatory Compliance
A member of our regulatory compliance team, Marty and his wife have been avid gardeners for 40 years. Beginning as a way to economically feed the family, the Sidors' Garden has continued to evolve and expand over the years — now encompassing three large, raised beds of organic vegetables — and has inspired a family tradition with each of Marty's children and grandchildren dedicated to growing and caring for their own family gardens.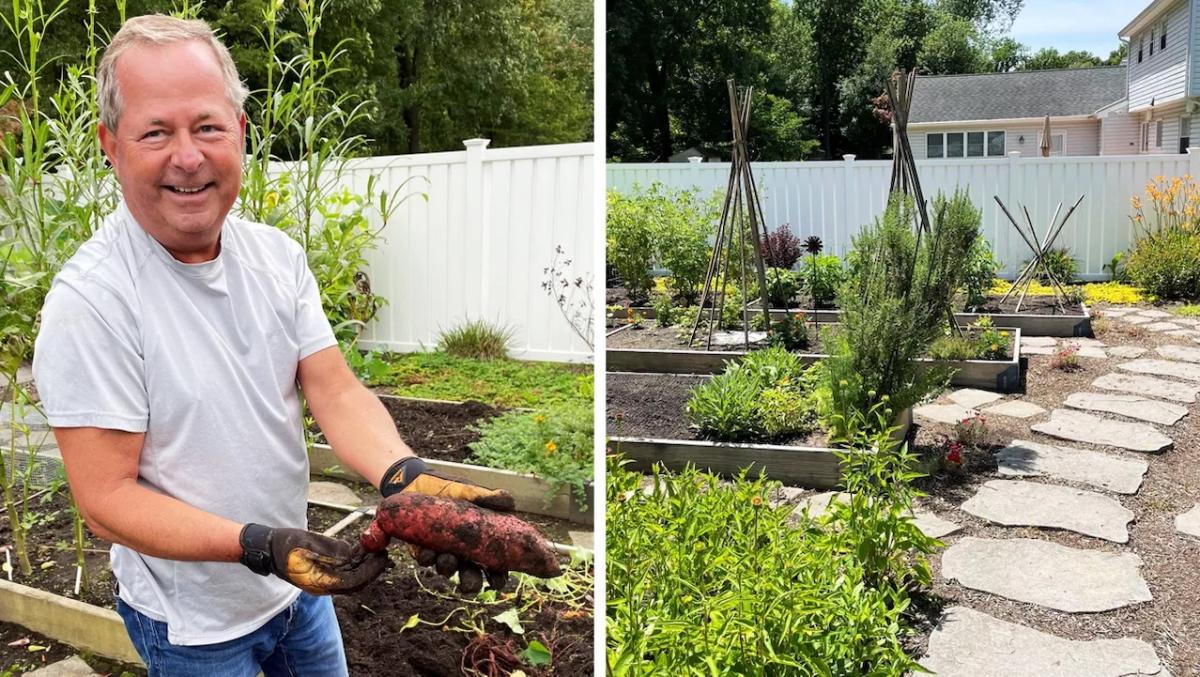 What inspired you to start gardening?
I was inspired by my grandma who relied on her garden to survive back in Europe and brought her passion with her when she moved to the United States. As the oldest grandson, I was always the person to dig and plant her garden in the Chicago area. I learned from her early about the need to care for the limited land we have, and it is a value my wife and I wanted to pass on to our kids.
Why do you feel growing your food is so important?
With the produce we grow, we maintain a healthy and varied diet on a budget. We grow about 12-15 different veggies each year and store what we can by canning or freezing. It's satisfying to eat home-grown roasted green chiles or frozen okra in mid-winter meals. Late last summer, my wife made and froze 50 stuffed Italian peppers that make a quick dinner on busy days.
Beyond that, we have also had the opportunity to share the fruits of our labor — with our neighbors and co-workers — as well as donate to the local food bank, which accepts garden-grown food in the summer. For us, gardening is more than a personal passion project; it's been a way to connect with those in our neighborhood and community, and we hope we have inspired others to give growing their own food a try.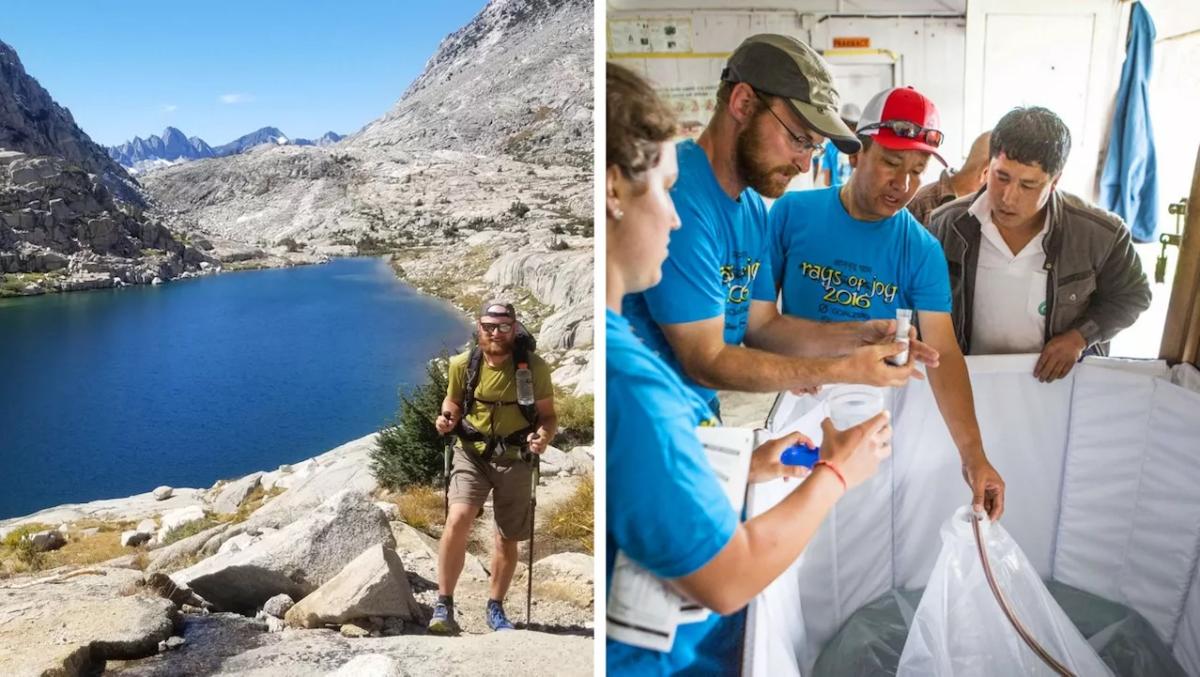 What does "invest in the planet" mean to you?
My grandma made sure I understood that we are short-term stewards of the land we work on and need to tend it so those who follow can find success on the same plot of land. We try to minimize our footprint on the planet by composting our kitchen scraps with leaves and yard waste to build up the soil for next year, allowing us to control what goes into the garden beds.
We also take advantage of what some may call "debris" for positive use. We grow shiitake mushrooms by inoculating fresh-cut oak limbs that were trimmed in our neighborhood. Using this debris to grow food instead of grinding it into mulch or burning it as firewood is a better path to long-term sustainability. These efforts are how we invest in our personal health and the long-term health of the planet.
Robbie Kerbak, Product Manager, Goal Zero
Carrying everything he needed on his back, Robbie has traveled around much of the United States — and a fair part of the world — to combine his passions for hiking and making a difference. Whether it's challenging himself to hike the Appalachian and Pacific Crest Trails or joining humanitarian trips to Bolivia and Nepal, Robbie has passion and appreciation for immersing himself in nature.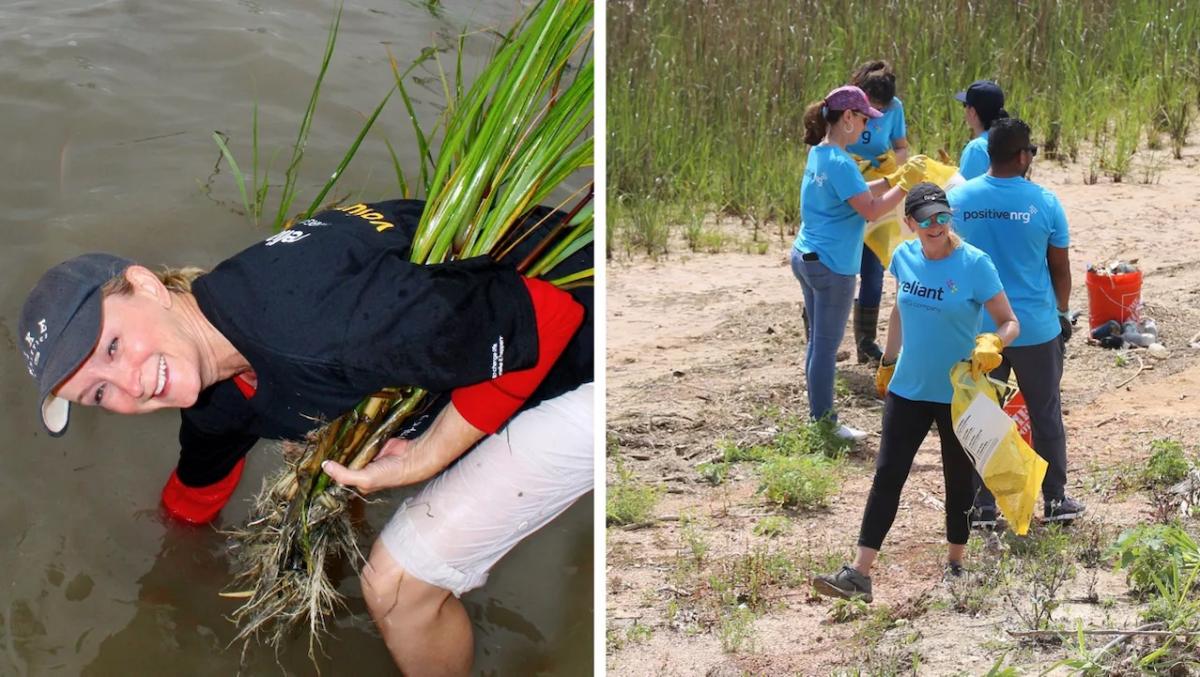 What was your experience hiking the Appalachian and Pacific Crest trails like?
For some background, the Appalachian Trail and the Pacific Crest Trail are long-distance hiking trails. The Appalachian Trail is on the East Coast of the United States and is close to 2,190 miles, running from northern Georgia into Maine. The Pacific Crest Trail is located on the West Coast of the United States and goes from the Mexican border in Southern California to the Canadian border in northern Washington and spans 2,650 miles.
In the past 10 years, I have hiked both trails. To cover that distance took 4-5 months, hiking 20-30 miles a day every day. We carried everything on our backs including stove, clothes, and food, and just camped outside on the trail along the way as we walked through some of the most remote wilderness in the United States.
It was a memorable experience and a time I remember with fondness.
I know you have also been involved with several of Goal Zero's humanitarian trips. How was that experience?
I have had the opportunity to take part in two of Goal Zero's humanitarian trips. First, in 2016, I was able to join a trip to Nepal, specifically to a remote region near Mount Everest. During the trip to Nepal, our group hiked from the lower foothill region up toward a Mount Everest base camp. Along the way, we installed solar panels, batteries, and lights for some clinics, a dentist, an office, and schools. In some areas, we installed some water filtration systems to help combat water pollution issues.
Then just last year, I was able to go on another trip to Bolivia. Hiking to a remote area in the jungle, the communities we went to help had been unknown until about 15 to 20 years ago. Given their need to quickly adapt to a very different world, they were looking for resources that could help them learn and assimilate. To meet their needs, we provided computer labs and installed lights, solar panels, and batteries so that they could run a variety of equipment. These tools would allow the community to reach out to the wider world, tell their story, and regain some ownership and power over the jungle they live in.
What are some of your most memorable moments from these experiences?
One thing I took away from these hikes is how therapeutic the experience was. During a major hike, when all you are focusing on is the next step, it's crazy how fast all of the stresses of life melt away. For me, adding nature into the experience — whether it's hiking, fishing, or some other activity — seems to trigger a meditative state and truly helps me reset.
From my humanitarian trips, the most memorable moments were when I was engaging with 13 to 16-year-old kids in Bolivia, who had never experienced a touch screen, a smartphone, or a laptop. Providing and setting up laptops in the village, we got to watch, in real-time, as these kids experienced modern technology for the first time and connected the dots about everything they now had access to. Learning about each kid's interests, we helped personalize these laptops to be the best tools for them, and getting to watch them learn and explore was such a powerful moment.
What inspired your love for the outdoors?
I've always enjoyed backpacking and hiking. I grew up in rural Wyoming spending tons of time outside in nature and exploring the remote areas around where I lived. My passion for the outdoors progressed as I grew up, and I started taking backpacking trips for a few nights then week-long trips until I was inspired by conversations with friends to challenge myself and tackle these long trails.
These trips have become a passion and a bit of an obsession, and I can't help but continue to try new trails both in the U.S. and abroad.
What does "invest in the planet" mean to you?
The word investment speaks volumes. Investing in our planet, to me, means that whatever you take out also needs to be put back in. It is important to be conscious of the impact that we all have every day on the planet and those around us. Take the time to think about what you can do to reduce your footprint or help others around you. Invest by making a social or environmental impact.
Pat Hammond, Senior Director, Communications
From bustling marine life to a perfect place for swimming and boating, Pat has always seen Galveston Bay as another home. Enjoyed by generations of her family, when given the opportunity to join the Galveston Bay Foundation as a Board member, she was ready to help conserve the place that was dear to her heart and the community.
What inspired you to get involved with the Galveston Bay Foundation?
My family has a home that's been in our family now for four generations — my grandparents, my parents, me, and now my children — on East Galveston Bay that holds a lot of memories for all of us.
I learned to swim in Galveston Bay. I've been fishing on it since I was old enough to hold a cane pole. I have incredibly fond memories of being on my father's boat while he used a shrimp net to trawl for live bait. When he brought in the net, I watched as marine life spilled into a bucket at the back of the boat.
Being at the Bay is kind of a family tradition. It's a really strong connection for me and taking part in conserving it seems only right. So, I was honored to join the foundation as a Board member.
What is the Galveston Bay Foundation's mission? What is your role in the organization?
The Galveston Bay Foundation is a conservation organization that is working hard to preserve and conserve the Bay for generations to come. Focused on education, water protection, and land conservation, among other things the nonprofit works to ensure that the Bay stays brimming with vitality and contributes to the community in every possible way. They plant marsh grass to try to preserve the coastline and Bay from erosion; their land conservation program helps folks get conservation easements; they work with school children to educate them about local marine life; and they do so much more.
What does "invest in the planet" mean to you?
I mean, the planet is a really big thing. I'm not sure that I can wrap my arms around the planet. What I can wrap my arms around is what's happening in my yard, in my space, in my city, in my sphere. For me, investing in the planet means putting time, effort, donations, or however, you choose to contribute, towards your home and Galveston Bay feels like home to me.
Getting Involved
For those looking to get involved in their communities — or just in their backyards — we asked our avid nature lovers to give some advice on how to get started.
For those interested in gardening or farming, Marty suggests:
We started very small by growing veggies and herbs we liked in coffee cans (remember those?) on the balcony of our first apartment. Grow what you like to eat! Read up on organic gardening; take and save notes about what works, what didn't, and why; and most importantly, learn from your failures. When you get to taste the product you grew in your garden, you will be ready for the next year and the next adventure.
For those with a passion or a budding interest in hiking, Robbie recommends:
It doesn't have to be on a massive scale — a huge hike or huge humanitarian project — that takes you across the world. Start small and find something local that inspires you to get involved or get started. In terms of hiking, what has led me to these bigger more extensive trips was finding an activity that I loved, fostering that interest, and before I knew it, I wanted to go and hike thousands of miles. The best place to start is your backyard.
And, lastly for those looking to get involved locally, Pat says:
There are so many ways to get involved in your neighborhood. You can join your Neighborhood Association, get involved with your church group, or look to your workplace to see if they are promoting or advertising volunteer opportunities. Don't feel pressured to stick to a schedule or a particular cause, make sure what you do fits into your life and is something you enjoy being a part of. There is no right way to get involved or stay involved. Just take a step and see where it leads. You might be surprised about what comes from it.
We hope these stories have inspired you to bring nature into your everyday life. Learn more about how NRG is investing in our planet.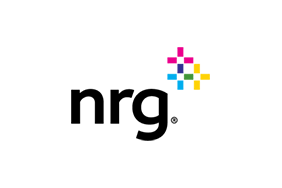 NRG Energy
NRG Energy
At NRG, we're bringing the power of energy to people and organizations by putting customers at the center of everything we do. We generate electricity and provide energy solutions and natural gas to millions of customers through our diverse portfolio of retail brands. A Fortune 500 company, operating in the United States and Canada, NRG delivers innovative solutions while advocating for competitive energy markets and customer choice, working towards a sustainable energy future.
More from NRG Energy