Published 04-28-23
Submitted by SAP

In February 2022, the United Nations Environment Assembly adopted a historic resolution to develop the UN Treaty on Plastics Pollution, a legally binding instrument with the primary aim of protecting marine environments and human health.
Negotiations should conclude by the end of 2024. Now, over a year into the negotiation period, how are businesses preparing for the new legislation?
What Is the Plastic Problem?
The "Drowning in Plastics" report on marine litter produced in 2021 by the United Nations Environment Program (UNEP) was unequivocal on the issue. Since the 1950s, we have generated around 6.9 billion tons of plastic and are adding to this at a rate of over 400 million tons per year.
Of all the plastic produced to date, only an estimated 14% has been incinerated and only 10% has been recycled. The remaining 76% has gone to landfills or ended up in the environment. Waste management systems can't cope, which has led to the widespread contamination of our waterways, seas, and oceans by an estimated 8 million tons of plastic every year.
Plastic is a cocktail of fossil fuels and chemicals that breaks down slowly into microplastics, damaging marine environments from the shore to the deepest parts of the ocean. Apart from damaging marine life, they are a threat to people as they make their way into our food chain and drinking water.
Two countries, Spain and the UK, have already taken their first steps with the introduction of plastic taxes on non-recyclable packaging and packaging using less than 30% recycled content respectively. That said, at the time the report was written, there was no consistent policy framework to ensure global action to combat plastic pollution.
SAP's Role
The SAP Circular Economy Solutions team, led by Stephen Jamieson, began work on this issue five years ago. The team is an active member of the Business Coalition for a Global Plastics Treaty, convened by the Ellen MacArthur Foundation and WWF, alongside some of the world's biggest businesses and financial institutions.
SAP's response to the resolution was to create a digital solution that would enable customers to apply the framework to their business as well as provide feedback to policymakers on what is and isn't working.
The Biggest Business Challenge to Eliminating Plastic Pollution
"The biggest challenge is how to decouple virgin plastic production from growth. We need to break that connection, but, to date, nobody has the solution," Jamieson says. "SAP's strategy is data-driven. By helping our clients understand the implications of using virgin plastic and having information about alternative options at their fingertips, businesses can find a pathway to more sustainable growth."
A Data-Driven Solution
With customers at all levels of the value chain, SAP set out to help its clients solve this problem using technology. Initial discussions with 30 or so organizations helped SAP understand the complexities involved and led us to identify the need for a plastics data resource. SAP built the SAP Responsible Design and Production solution to help deliver the information companies require to identify strategies and solutions for eliminating plastics or moving to other solutions such as reuse schemes.
Data transparency is key to begin the process of decoupling growth from virgin plastics and to facilitate a transition to a more circular economy. The first step involves measurement, in effect creating a digital twin of the plastic item a company produces to allow them to fully understand the types and amounts of components involved in the product itself. Then we do the same for the primary, secondary, and tertiary packaging.
Once the measurement phase is complete, the software can be used to apply EPR (extended producer responsibility) policies and local plastic taxes to the different components. With this data applied, businesses can compare materials like-for-like by connecting with digital material libraries to find the best-fit alternatives.
Once a new solution has been identified, the GreenToken by SAP solution comes into play. With its blockchain-based approach, the recycled content of products can be verifiable, which helps prevent fraud and provide assurance to customers.
Is There an Appetite to Change Business Practices around Plastic?
The desire to find solutions has evolved dramatically in the last five years. The level of seniority of the people driving the discussions and their determination is palpable. Rather than seeing this issue as an unnecessary cost, business leaders are genuinely engaged in finding solutions for several reasons.
Firstly, they recognize that the plastic problem is inextricably linked to the climate crisis and biodiversity loss and understand that change is necessary if we're to stay within planetary boundaries.
Secondly, there is a feeling that solving the plastic problem will open the door to the next phase of growth, profitability, and social equity. This is creating a high level of competition between key players in the market.
Thirdly, companies are concerned with their reputation. They want to be on the right side of history and retain the loyalty and trust of their customers. In addition, there is now an acceptance – which didn't exist previously – that there is no real downside to pursuing a solution.
These drivers coupled with data-driven technology means businesses will be ready, some even in an advanced position, when the UN Treaty on Plastic Pollution comes into force.
For more information on how SAP helps companies record, report, and act on their sustainability goals, visit www.sap.com/sustainability.
Heather Davies is a sustainability brand journalist.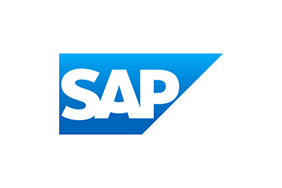 SAP
SAP
SAP's strategy is to help every business run as an intelligent, sustainable enterprise. As a market leader in enterprise application software, we help companies of all sizes and in all industries run at their best: SAP customers generate 87% of total global commerce. Our machine learning, Internet of Things (IoT), and advanced analytics technologies help turn customers' businesses into intelligent enterprises. SAP helps give people and organizations deep business insight and fosters collaboration that helps them stay ahead of their competition. We simplify technology for companies so they can consume our software the way they want – without disruption. Our end-to-end suite of applications and services enables business and public customers across 25 industries globally to operate profitably, adapt continuously, and make a difference. With a global network of customers, partners, employees, and thought leaders, SAP helps the world run better and improve people's lives.
More from SAP