Published 04-28-23
Submitted by Abbott
Remember when the weather felt more predictable? When seasons felt consistent, even if we complained about it, and things like wildfires, droughts or flooding seemed like rare events?
The changing climate already has begun to have an impact on the weather, from hotter temperatures to flooding and droughts in more parts of the world. But this change also has the potential to influence disease outbreaks.
Recent research has found that more than half of known infectious diseases, like malaria and West Nile virus, could be impacted by climate change.
Fighting as a Team
As part of our work to stay ahead of the next viral threat, we've partnered with the Climate Amplified Disease and Epidemics (CLIMADE) consortium, a newly formed group that will use data science and diagnostic testing to predict, track and control diseases that might pose a larger threat because of changing weather patterns.
More than 100 scientists from public health agencies, academia and industry will combine environmental, weather and virus data to identify potential outbreaks. When those are identified, the consortium will assess how to send medical resources and rapid surveillance testing to affected areas to prevent future outbreaks.
As the co-founder of CLIMADE and a partner of the Abbott Pandemic Defense Coalition, Tulio de Oliveira, Ph.D., professor from the Centre for Epidemic Response and Innovation, knows that fighting viruses is a team effort. "This collaboration across the private and public sectors is critical to pandemic preparedness and our ability to go from responding to outbreaks to predicting them before they occur," Oliveira said.
With predictive models and rapid response teams, we have the tools to help stop a new outbreak before it spreads. For those already infected, we can treat the disease and make a real impact in communities and in people's lives.
Catching Pandemics Before They Catch Fire
CLIMADE's work will begin in Africa and expand to countries around the world to help mitigate disease outbreaks. At Abbott, we'll work with our partners in the Abbott Pandemic Defense Coalition to provide viral sequencing and testing data that will be used to monitor for viral outbreaks, as well as providing diagnostic testing for potential outbreaks.
Pandemic preparedness is a lot like fighting a fire right after it catches, and climate change has only fanned those flames. But our public-private partnership offers a new model for how we can harness technology and data science to predict — and successfully combat — the next global outbreak.
This way, we'll go from sounding the alarm to putting out fires before they even begin.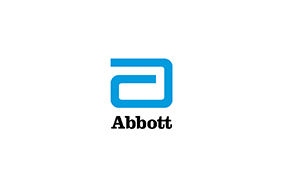 Abbott
Abbott
About Abbott and the Abbott Fund
The Abbott Fund is a philanthropic foundation established by Abbott in 1951. The Abbott Fund's mission is to create healthier global communities by investing in creative ideas that promote science, expand access to health care and strengthen communities worldwide. For more information, visit www.abbottfund.org.
Abbott is a global, broad-based health care company devoted to the discovery, development, manufacture and marketing of pharmaceuticals and medical products, including nutritionals, devices and diagnostics. The company employs nearly 90,000 people and markets its products in more than 130 countries. Abbott's news releases and other information are available on the company's website at www.abbott.com.
More from Abbott