Published 04-28-23
Submitted by Viatris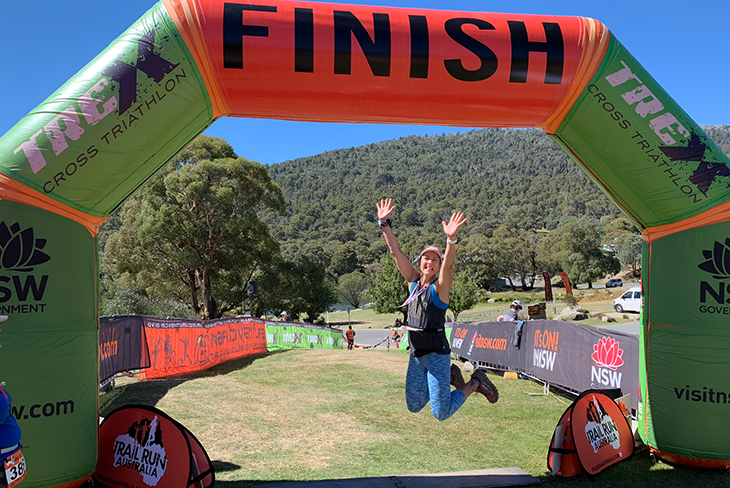 To see Melinda Toraya in her natural state - whether running impossibly long distances, climbing, or cycling – it's difficult to imagine her ever feeling vulnerable. She seems to always be in motion, radiating positive energy.
But three years ago, despite a strong network of friends and a history of professional success, she found herself in the unfamiliar territory of uncertainty. Her marriage was ending. She was hunting for a new job after an unexpected layoff, and in early 2020, there were more applicants than open positions.
"As a driven person who's pretty self-motivated and a high achiever, it was disheartening," admits Melinda, who now works as a sales representative for Viatris in Brisbane, Australia. "I just couldn't at that point see a way out."
In her previous role, she wore clothing provided by the company, so her corporate wardrobe was limited. Since she was unemployed at the time, she was reluctant to spend money on new clothes. But on a visit to her bank, someone recommended that she contact Dress for Success, a global not-for-profit organization that provides support, professional attire, and development tools to help women succeed in the workforce.
In honor of International Women's Day in March 2023, Viatris' employee resource group for women and their allies, EmpoWer, is supporting Dress for Success by asking colleagues to donate gently used professional female clothing, unopened toiletries, accessories, and makeup. Melinda's experiences from 2020 illustrate the impact those donations can have.
After getting contact information for her local chapter, she waited a little while before finally reaching out.
"They were amazing – really helpful, really supportive," Melinda recalled. The organization arranged a video chat, during which a representative showed her racks of available outfits and asked her what she thought.
Melinda felt guilty because she was not destitute. The representative pressed on, offering handbags and toiletries. She also offered resume writing and other support services. Humbled, Melinda finally selected two outfits.
Within 48 hours, a parcel arrived on her doorstep with her new clothes. It was as though a light of hope had appeared in a dark tunnel. Shortly afterward, she landed a new job; by 2022, she had started her current role at Viatris.
Melinda is now back to her normal, high-energy self. Always keenly interested in fitness, she participates in bodybuilding competitions, including one in which she will compete with her 16-year-old daughter, Eva. Training includes five sessions a week in the gym and careful attention to diet, focusing on lean protein and vegetables.
Her experiences have helped her fine tune her own resilience and sense of empathy.
"Adversity can happen to any of us at any point in time," she pointed out. When speaking with customers, she tries to keep in mind that she does not know what else could be going on in their lives: "I feel a lot more connected now after going through my own patch … it gave me a lot more understanding of what I do on a daily basis."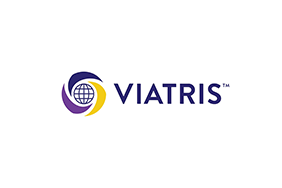 Viatris
Viatris
Viatris Inc. (NASDAQ: VTRS) is a global healthcare company empowering people worldwide to live healthier at every stage of life. We provide access to medicines, advance sustainable operations, develop innovative solutions and leverage our collective expertise to connect more people to more products and services through our one-of-a-kind Global Healthcare Gateway®. Formed in November 2020, Viatris brings together scientific, manufacturing and distribution expertise with proven regulatory, medical, and commercial capabilities to deliver high-quality medicines to patients in more than 165 countries and territories. Viatris' portfolio comprises more than 1,400 approved molecules across a wide range of therapeutic areas, spanning both non-communicable and infectious diseases, including globally recognized brands, complex generic and branded medicines, and a variety of over-the-counter consumer products. With more than 38,000 colleagues globally, Viatris is headquartered in the U.S., with global centers in Pittsburgh, Shanghai and Hyderabad, India. Learn more at viatris.com and investor.viatris.com, and connect with us on Twitter at @ViatrisInc, LinkedIn, Instagram and YouTube.
More from Viatris