Published 04-28-23
Submitted by Entergy Corporation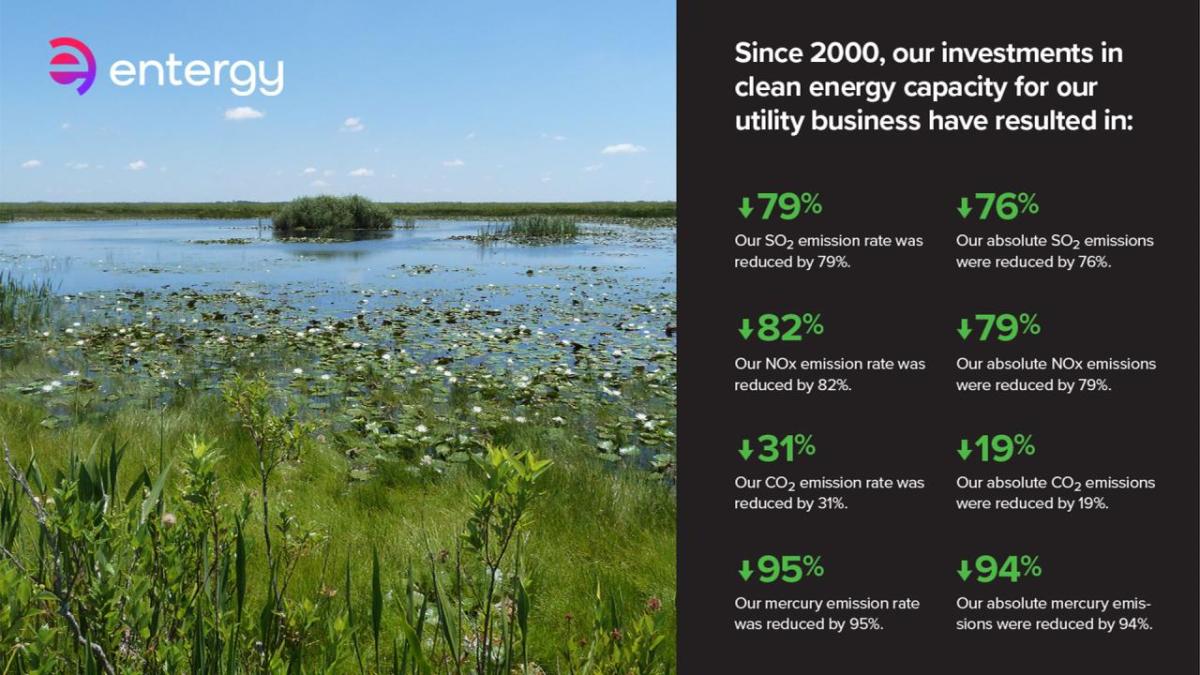 Originally published in Pathway to Premier: 2022 Integrated Report
Entergy's 2022 Integrated Report focuses on a number of key sustainability and ESG initiatives, including our business strategy. Read on for an overview of Entergy's approach to sustainability and view our full report at integratedreport.entergy.com.
Entergy is committed to net-zero emissions by 2050. Our path to achieve net-zero emissions by 2050 is defined by technology. In our 2022 Climate Report, we announced a new carbon-free energy capacity goal and broadened the boundary of our emission rate-based interim goal to include purchased power. 

Milestones - Entergy expects to reach these interim goals on our path to net- zero emissions:
Carbon-free energy capacity of 50% by 2030.

Includes all nuclear and renewable capacity, both owned and purchased.
Additional capacity is provided by some accompanying battery storage paired with renewables.

Carbon dioxide emission rate reduction of 50% by 2030.

Includes all generation, owned and purchased.
2000 base year.

Increasing renewables.

Our plan to achieve net-zero emissions by 2050 could involve as much as 15 to 17 GW of renewable capacity by 2031.
Entergy's transition to cleaner generation resources is already resulting in better air quality for our communities. At the end of 2022, our carbon dioxide emission rate was 31% lower than in 2000. Our absolute emissions were 19% lower than in 2000. Details on our other emissions reductions are provided on page 31. 

We also serve as a thought leader in our industry, advancing constructive discussions to understand the risks associated with changing environmental conditions. And we're partnering with regulators and key stakeholders on policy and technology options that address the physical risks of climate change. 

Entergy is working in other ways to ensure our environment is protected and our communities thrive. Our energy and environmental justice working group is comprised of employees who work together to examine our business practices and find ways to better minimize potential adverse effects of our operations and activities on local historically disadvantaged communities. As we diversify our generation portfolio with cleaner resources, we are engaging in constructive conversations with our communities. 

Read the full report here.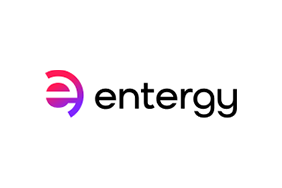 Entergy Corporation
Entergy Corporation
Entergy is a Fortune 500 company that powers life for 3 million customers through our operating companies in Arkansas, Louisiana, Mississippi and Texas. We're investing in the reliability and resilience of the energy system while helping our region transition to cleaner, more efficient energy solutions. With roots in our communities for more than 100 years, Entergy is a nationally recognized leader in sustainability and corporate citizenship. Since 2018, we have delivered more than $100 million in economic benefits each year to local communities through philanthropy, volunteerism and advocacy. Entergy is headquartered in New Orleans, Louisiana, and has approximately 12,000 employees. Learn more at entergy.com and follow @Entergy on social media. #WePowerLife
Corporate Social Responsibility at Entergy
For more than 100 years, Entergy has powered life in our communities through strategic philanthropy, volunteerism and advocacy. Entergy's corporate social responsibility initiatives help create and sustain thriving communities, position the company for sustainable growth and are aligned with the United Nations Sustainable Development Goals. Our top CSR priorities are education/workforce development, poverty solutions/social services and environmental programs. Entergy annually contributes $16-$18 million in shareholder-funded grants to approximately 2,000 nonprofit organizations in the communities where we operate. In addition, our employees volunteer more than 100,000 hours in those communities' values at more than $3 million.
More from Entergy Corporation