Published 04-27-23
Submitted by SEE®
Created and originally published by Rockwell Automation
Sealed Air (SEE) is a global company that designs and produces digital, automated and sustainable packaging solutions that protect essential goods including fresh food, healthcare products, and items shipped through e-commerce. Known for brands like CRYOVAC® brand food packaging and BUBBLE WRAP® brand packaging, there's a chance when you purchase food at the grocery store or order goods online and have them delivered to your door, they're being kept safe and intact by SEE packaging. 
In addition to the SEE mission of providing quality packaging solutions, the company is deeply committed to shaping a sustainable future. "Today, the world has a huge recycling problem," says Sergio Pupkin, the company's Chief Growth & Strategy Officer. "We want to do more to drive a circular economy for packaging."
SEE has pledged to "design or advance 100% of packaging solutions to be recyclable or reusable, eliminate waste by incorporating an average of 50% recycled or renewable content into solutions, and collaborate on advanced recycling technology and infrastructure by 2025."
Sergio explains that to achieve this mission, the company has invested in research and development that pairs the latest technologies with creative ideas to innovate and build brand new solutions. "We want to recycle more to drive that circular economy, but the recycling stream for many of our products is still under development. So, we collaborate with different partners to make sure that we help to drive that circularity while still solving the problem of reaching vast audiences with the right products."
Rockwell Automation is proud to join forces with SEE to support the research and development they're doing to enhance sustainability in packaging design. Rockwell values SEE's expertise within the markets they serve, their ability to be industry leaders, and their commitment to leaving the world better in a better place.
Sergio shares that the admiration is mutual, "What led us to building the relationship [with Rockwell Automation] over the years is the reliability, the ease of programming, the technical support, the partnership… these Rockwell strengths have helped make us partners over the years."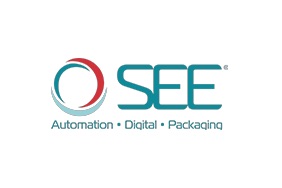 SEE®
SEE®
SEE (NYSE: SEE) is in business to protect, to solve critical packaging challenges, and to make our world better than we find it. Our automated packaging solutions promote a safer, more resilient, and less wasteful global food, fluids and liquids supply chain, enable e-commerce, and protect goods in transit from damage.
The company, under its former trade name, Sealed Air, announced its new SEE corporate brand and logo in May 2023.
Our globally recognized solution brands include CRYOVAC® food packaging, LIQUIBOX® fluids and liquids systems, SEALED AIR® protective packaging, AUTOBAG® automated packaging systems, BUBBLE WRAP® packaging, SEEAutomation™ and prismiq™ digital packaging and printing.
Our partnership with customers creates value through sustainable, automated, and digital packaging solutions, leveraging our industry-leading expertise in materials, automation systems, engineering, and technology.
Our SEE Net-Positive Circular Ecosystem is leading the packaging industry in creating a more environmentally, socially, and economically sustainable future. We have pledged to design or advance 100% of our packaging materials to be recyclable or reusable by 2025, with a bolder goal to reach net-zero carbon emissions in our global operations by 2040.
Our Global Impact Report highlights how we are shaping the future of the packaging industry. We are committed to a diverse workforce and a caring, inclusive culture through our 2025 Diversity, Equity and Inclusion pledge.
SEE generated $5.6 billion in sales in 2022 and has approximately 17,300 employees (including Liquibox employees) who serve customers in 120 countries/territories. To learn more, visit sealedair.com. 
More from SEE®