Published 04-27-23
Submitted by Henkel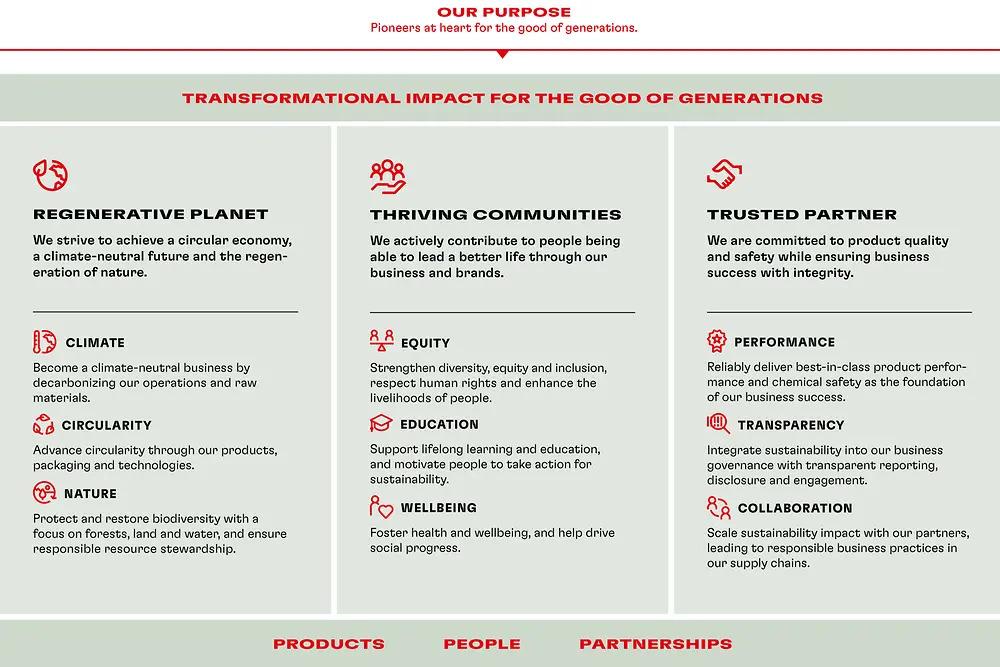 By Steven Essick, President Henkel North America
As sustainability leaders, Henkel is focused on transformational impact for the good of generations. Throughout our long history, we've developed innovative products and manufacturing processes that conserve natural resources and reduce waste. And we've made a commitment to transparency along the way.
In fact, back in 1992 (long before it was the norm), Henkel became one of the first companies in Germany to publish an environmental report. With the 2022 Henkel Sustainability Report hot off the presses, Henkel is showcasing its 2030+ Sustainability Ambition Framework, which spans three key dimensions:
Regenerative Planet, Thriving Communities and Trusted Partner.
Below are a just few highlights from our 2022 Sustainability Report — stepping stones in our ongoing journey of sustainability, and how we are implementing action here in North America.
REGENERATIVE PLANET
At Henkel, we continuously transform our processes, products, and use of raw materials to provide relief for our planet. Using more renewable ingredients in our products and packaging and leveraging energy efficiency technology at our manufacturing sites are two effective strategies. For example:
Here in North America, a 5-year collaboration with Shell will replace up to 200,000 tonnes of fossil-based feedstocks used in the manufacture of laundry surfactants (an ingredient that helps lather and lift dirt) with feedstocks that are based on renewable raw materials. The renewable-based surfactants will be used in many varieties of Persil®, Purex® and all® brands.
Across our North American manufacturing sites, Henkel is committed to sustainability progress. For example, in 2022, our adhesive plant in Cannon Falls, Minnesota, installed a new, energy-efficient cooling system that will save an estimated 18,000 cubic meters of water every year. In addition, an overhaul to a more efficient thermal oxidizing process resulted in annual natural gas savings of approximately 1,100 MWh and a significant positive climate impact due to lower emissions.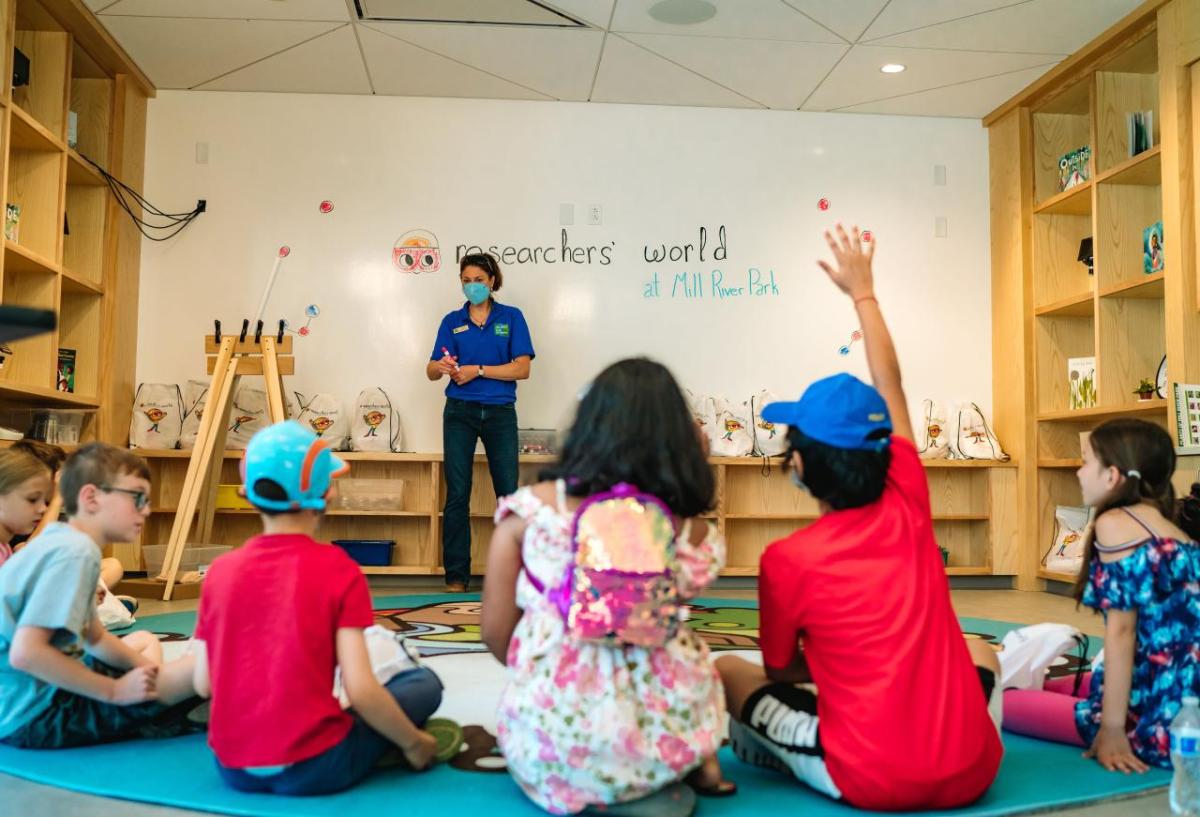 THRIVING COMMUNITY
Through our business and brands, Henkel directly contributes to quality of life around the world. Beyond that, our desire to create sustainable change for customers and communities makes social engagement a driving force at Henkel. We support sustainable social projects around the world through volunteerism; social partnerships; emergency aid; and brand engagement. Here are just a few examples:
To cultivate curiosity and build science, technology, engineering and math (STEM) skills in young people, Henkel Researchers' World (known as "Forscherwelt" in German) provides a research and development-based educational curriculum that has reached more than 81,000 children around the world since 2011. Here in North America, we launched the Henkel Researchers' World program in Stamford, Connecticut, in 2021, in partnership with local nonprofit Mill River Park. The program has already reached more than 1,000 children. We look forward to expanding the program to reach more children — who may one day bring their STEM skills to the Henkel team.
Another signature program, Make an Impact on Tomorrow (MIT), supports thriving communities through employee volunteerism. Celebrating its 25th year in 2023, the MIT program provides financial and other resources to support the causes closest to our employees' hearts. 
Since the MIT initiative was launched in 1998, Henkel has provided $41 million to support over 17,000 charitable projects in more than 100 countries. In 2022, the work of Henkel volunteers in North America impacted the lives of more than 110,000 people.
TRUSTED PARTNER
From the companies we collaborate with to customers, consumers and investors, Henkel has earned the trust of stakeholders through our long history of integrity, transparency and best-in-class products and solutions. Today, we view every aspect of our business through an environmental lens. And we report on sustainability progress openly to further build trust with stakeholders who share our concern for the environment. Here are two ways we are partnering to better the planet:
Through a long-term partnership with Novoenzymes, we have developed new variants that increase the concentration of key enzyme outputs in detergents and cleaning agents by up to 40%. This enables us to eliminate about 1,000 metric tons of CO2 emissions per year.
Celebrating 10 years of partnership, Henkel and Solidaridad recently announced a grant from personal care brand Dial to help create 35,000 acres of farmland for certified sustainable palm oil production in Colombia and provide 250 farmers with training and access to additional financial support.
These are just a few of the ways our sustainability strategy is creating measurable, meaningful change. For more information about our efforts, please check out our 2022 Sustainability Report, or our sustainability page on the Henkel North America website.
While we are proud of our successes at Henkel, we know that we need to stay full speed ahead when it comes to sustainability. Henkel continues to bring that same pioneering spirit to create a more sustainable world for future generations. There's no area where innovation is more important.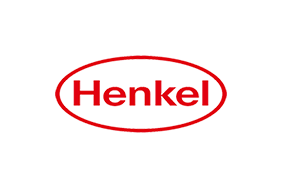 Henkel
Henkel
About Henkel in North America
In North America, Henkel operates across its three business units: Adhesive Technologies, Beauty Care, and Laundry & Home Care. Its portfolio of well-known consumer and industrial brands includes Schwarzkopf® hair care, Dial® soaps, Right Guard® antiperspirants, Persil®, Purex®, and all® laundry detergents, Snuggle® fabric softeners as well as Loctite®, Technomelt® and Bonderite® adhesives. With sales of around 6 billion US dollars (5 billion euros) in 2019, North America accounts for 26 percent of the company's global sales. Henkel employs approximately 9,000 people across the U.S., Canada and Puerto Rico. For more information, please visit www.henkel-northamerica.com, and on Twitter @Henkel_NA.
About Henkel
Henkel operates globally with a well-balanced and diversified portfolio. The company holds leading positions with its three business units in both industrial and consumer businesses thanks to strong brands, innovations and technologies. Henkel Adhesive Technologies is the global leader in the adhesives market – across all industry segments worldwide. In its Laundry & Home Care and Beauty Care businesses, Henkel holds leading positions in many markets and categories around the world. Founded in 1876, Henkel looks back on more than 140 years of success. In 2019, Henkel reported sales of more than 20 billion euros and adjusted operating profit of more than 3.2 billion euros. Henkel employs more than 52,000 people globally – a passionate and highly diverse team, united by a strong company culture, a common purpose to create sustainable value, and shared values. As a recognized leader in sustainability, Henkel holds top positions in many international indices and rankings. Henkel's preferred shares are listed in the German stock index DAX. For more information, please visit www.henkel.com.
More from Henkel