Published 04-27-23
Submitted by Black & Veatch

OVERLAND PARK, Kan., April 27, 2023 /CSRwire/ – Affirming its global leadership in advanced decarbonization, sustainability and resilience solutions, Black & Veatch announces that the Engineering News-Record's (ENR) latest "Top 500 Design Firms" Sourcebook again ranks it among the world's leaders in power, telecommunications and water.
Basing its rankings on the company's operational revenue, the Top 500 Design Firms Sourcebook lists Black & Veatch's power business No. 3. Black & Veatch comes in at No. 5 for telecommunications while its water business ranked eighth, underscoring the company's standing as an innovative expert in solving humanity's critical infrastructure challenges.
"As megatrends such as electrification, decarbonization, digitization and resilience reshape the world, we remain deeply committed to leveraging our clean energy innovations for an increasingly diverse client base," said Mario Azar, Black & Veatch's Chairman and CEO.
"Our position as an industry leader stems from more than a century of expertise in the design and execution of critical infrastructure solutions – and our ability to lead with disruptive technology and innovation to deliver integrated sustainability, resilience and reliability solutions that our clients demand," Azar added.
Over the past year, the company said, the definition of – and demand for – critical infrastructure services and solutions has continued to evolve for Black & Veatch's client base that ranges from Fortune 1000 companies to utilities, developers and local, state and national governments.
Black & Veatch continues to drive innovation across critical infrastructure markets:
As alternative fuels offer new solutions for a carbon-free future, global Hydrogen Council member Black & Veatch is serving as the owner's engineer for the Intermountain Power Agency's effort to retire its original coal-fueled facility in Utah and replace it with an 840-megawatt natural gas-fueled combined cycle power plant. The project is among the earliest installations of combustion turbine technology designed to use a high percentage of green hydrogen. Black & Veatch also is the engineering, procurement and construction (EPC) contractor for what will become the world's biggest industrial green hydrogen production and storage facility, adjacent to the IPA power plant. Black & Veatch is a Center for Hydrogen Safety executive member.
Black & Veatch served as the EPC contractor for Florida Power & Light's Dania Beach Energy Center in Fort Lauderdale, Florida. Completed last year on a brownfield site, the center is a combined-cycle power plan that generates 1,200 megawatts.
In California, Black & Veatch is helping propel San Diego's ongoing, multi-phase "Pure Water" program that will provide nearly half of that city's water supply by the end of 2035 by purifying recycled water, providing a reliable, high-quality supply of 30 million gallons per day. Along with its joint venture partner Parsons, Black & Veatch is managing several active construction projects with a combined value of more $700 million. Construction of the actual state-of-the-art demonstration facility will begin this year.
As an expert in deploying distributed infrastructure at scale in major cities, Black & Veatch is helping Los Angeles in a transformational "StreetsLA" push to add 3,000 upgraded bus shelters as high-tech mobility hubs. Smart mobility and curbside management operator Tranzito and leading transit advertising specialist Vector Media will carry out this large-scale overhaul.
Black & Veatch recently completed its EPC work on two utility-scale solar projects in central Texas – Crown and Sol – for energy-focused BAES Infrastructure, featuring more than 600,000 photovoltaic modules that have a capacity to deliver 500,000 megawatts of green electricity. At the time construction started, the solar projects were Black & Veatch's largest ever.
In Georgia, Silicon Ranch – one of the nation's largest independent power producers – chose Black & Veatch as its EPC contractor for what now is DeSoto I solar farm, spanning more than 2,000 acres with over 1,000 acres under solar panels delivering 125 megawatts to the grid, intended to generate clean energy for the next four decades.
Needing a more efficient, sustainable treatment plant to adequately serve its growing population and meet new discharge regulations, Johnson County Wastewater (JCW) in the Kansas City metro area turned to Black & Veatch for engineering and construction inspection services to help expand its Tomahawk Creek treatment facility built in 1955. The project, the county's largest ever, began in 2018 and was completed in early 2022 on time and on budget.
About Black & Veatch 
Black & Veatch is a 100-percent employee-owned global engineering, procurement, consulting and construction company with a more than 100-year track record of innovation in sustainable infrastructure. Since 1915, we have helped our clients improve the lives of people around the world by addressing the resilience and reliability of our most important infrastructure assets. Our revenues in 2022 were US$4.3 billion. Follow us on www.bv.com and on social media.
Media Contact Information:
JIM SUHR | +1 913-458-6995 P | SuhrJ@BV.com 
24-HOUR MEDIA CONTACT | Media@bv.com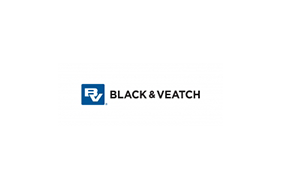 Black & Veatch
Black & Veatch
Black & Veatch is an employee-owned engineering, procurement, consulting and construction company with a more than 100-year track record of innovation in sustainable infrastructure. Since 1915, we have helped our clients improve the lives of people in over 100 countries through consulting, engineering, construction, operations and program management. Our revenues in 2018 were US$3.5 billion. Follow us on www.bv.com and in social media.
More from Black & Veatch