Published 04-26-23
Submitted by Truist
NCGrowth at the UNC Kenan Institute of Private Enterprise aims to help businesses create good jobs and to help communities across the Carolinas create sustainable and equitable opportunities. Founding Executive Director Mark Little leads efforts to produce applied research and develop innovative policies that promote equitable development and hosts unique, cross-sector gatherings and workshops to bring together diverse perspectives.
A recent client of the organization is a century farm, owned in the same family for more than 100 years by ancestors who were previously enslaved on the land. NCGrowth helped connect the farm to a boutique grocer in North Carolina which expanded the farm's distribution.
On a recent episode of Inspiring Conversations, Truist Foundation's audio series with nonprofit leaders doing the work, Truist Foundation President Lynette Bell and Mark discuss and envision an economy that has opportunities for everyone to prosper.
To learn more, listen to Lynette's conversation with Mark.
About Truist Foundation
Truist Foundation is committed to Truist Financial Corporation's (NYSE: TFC) purpose to inspire and build better lives and communities. Established in 2020, Truist Foundation makes strategic investments in nonprofit organizations to help ensure the communities it serves have more opportunities for a better quality of life. Truist Foundation's grants and activities focus on building career pathways to economic mobility and strengthening small businesses. Learn more at truist.com/foundation. 
# # #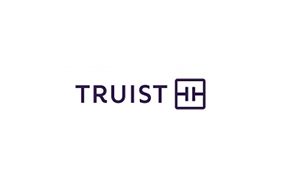 Truist
Truist
Truist Financial Corporation is a purpose-driven financial services company committed to inspiring and building better lives and communities. Truist has leading market share in many high-growth markets in the country. The company offers a wide range of services including retail, small business and commercial banking; asset management; capital markets; commercial real estate; corporate and institutional banking; insurance; mortgage; payments; specialized lending; and wealth management. Headquartered in Charlotte, North Carolina, Truist is a top 10 U.S. commercial bank. Truist Bank, Member FDIC. Learn more at Truist.com.
More from Truist