Published 04-26-23
Submitted by GoDaddy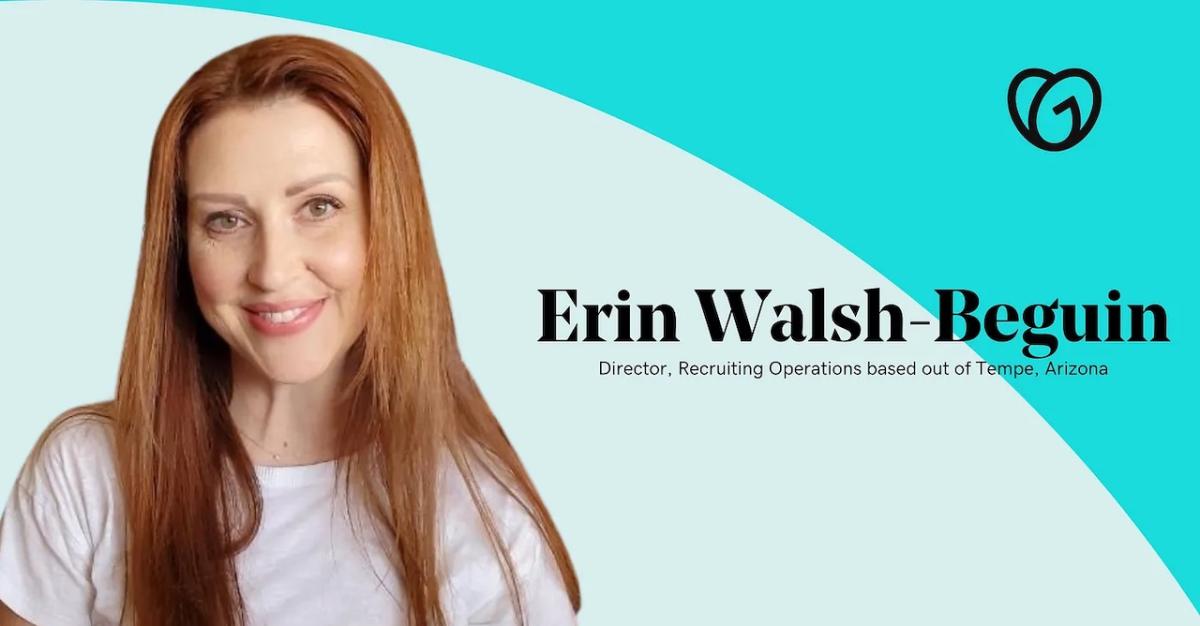 Originally published on GoDaddy Life
What's your story? Tell us a little bit about yourself and what you do here at GoDaddy.
I am a Director on the Talent Acquisition team, looking after all things Recruiting Operations (processes, tools, systems, projects, recruiting coordination, etc.). In 2021, the Employer Brand function came under my area of responsibility, as well. This will be my sixth year with GoDaddy, in October.
I started out in HR after graduating from Arizona State University (Go Sundevils!) and then moved into Recruiting a few years later, starting as a Recruiting Coordinator and eventually moving into Recruiting leadership. I come from an Air Force military family, and we moved around due to my dad's military and civilian careers. I was born in Honolulu, HI and moved to Nebraska, California, Pennsylvania and eventually, Arizona. My husband and I met at Arizona State and just celebrated 21 years of marriage. We have a 17-year-old son who is a junior in high school and is involved with martial arts and guitar (electric & acoustic).
What's the most challenging, yet rewarding thing that you've worked on at GoDaddy?
In 2020, we implemented a new global recruiting system — Greenhouse. This is how the Recruiting team receives and tracks job applications for both internal and external candidates. It's also how we schedule interviews, create offers, track referrals, and initiate the hire or job change processes. The implementation process had to go through layers of risk and compliance reviews as well as integration with Workday at multiple points. It was kicked off in January of 2020 and we had to keep it on track, despite also having to unexpectedly solve for interviewing and onboarding remotely due to the global pandemic. It was an incredible opportunity due to the chance it offered to partner more closely with a variety of different teams like Risk, Compliance, Legal, HR Ops, HRIS, Transformation, and Total Rewards. There was a lot of learning from the project that has helped to influence other global implementations we've completed since then. The project was delivered on-time in June 2020, and we spent the remainder of the year testing and tweaking. We've since reached a point of continuous improvement.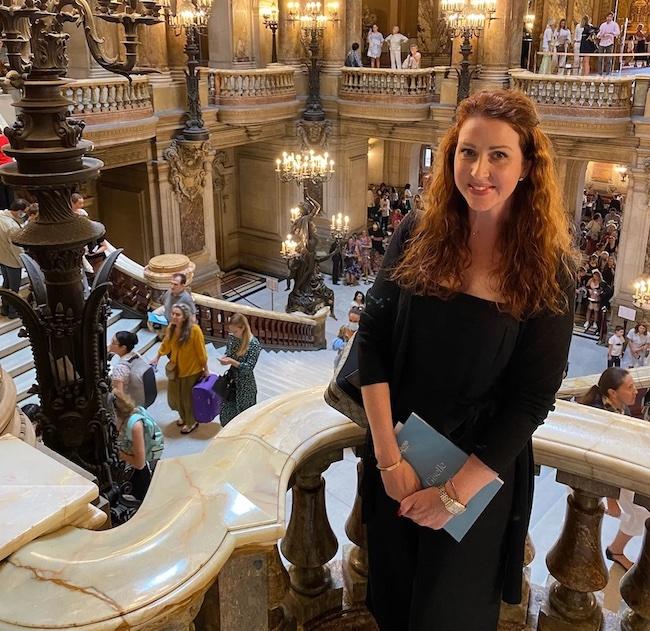 You are involved in a multitude of Phoenix community and non-profit organizations. Do you mind sharing a bit more of your experiences?
I have been consistently involved with the performing arts & two health-related non-profits for many (many) years. I was born with multiple congenital heart defects (CHD) that required two open heart surgeries. My first surgery was at 10-months of age and the second was when I was 4.5 years old. Through those experiences, I became interested in getting involved within the heart community. One of the best ways I felt I could contribute was to help with fund-raising and bringing awareness. I have been a part of the Adult Congenital Heart Association (ACHA) and actively participating in their events for the past 7-years. Recently, I have become more involved with the American Heart Association. Both organizations host walks and different awareness campaigns annually.
I am also supportive of a smaller local non-profit in Douglassville, Pennsylvania called Red Corner Benefit. This organization's focus is entirely on supporting children suffering from pediatric cancer in the local area. They select one family, annually, and all donations are given to the family to try to provide some financial relief and aid. They host a weekend- long event in Douglassville (close to where I grew up in Pennsylvania) and it is truly a community event that has grown year-over-year. It's incredibly personal to me because my best-friend from high school lost her daughter, Lexi, in 2011 to Stage IV Neuroblastoma. Lexi and her family were the recipients the 2nd year of the event and the joy she had over the weekend, combined with the financial support the donations provided, was beyond inspiring. For one weekend, Lexi and her family laughed, sang, played games, and truly celebrated her life as the community gathered to support them. This annual event has continued, grown, and will host its 14th annual event in the Fall of 2023. While Lexi gained her angel wings, the event continues to celebrate her life and the lives of the other children who have been impacted by Red Corner Benefit.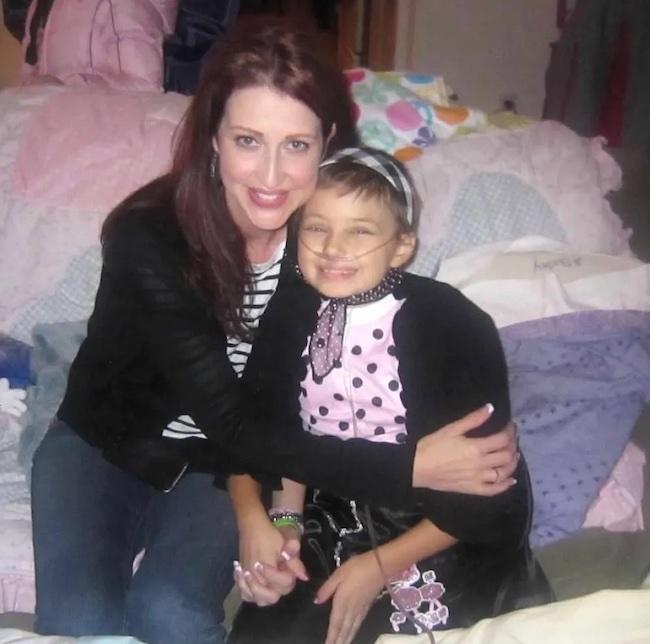 Additionally, I have been involved with ballet for the past 40+ years. I was a classical ballet student for 14-years. Despite no longer performing, my passion and love of ballet has never ceased. I volunteer my time as a Board Member of a local pre-professional classical ballet school in Gilbert, Arizona, the Ballet Etudes Academy. We are focused on a classical dance education that includes performance opportunities and have been in the East Valley for over 35-years.
When my son started high school 3 years ago, he got more involved with community service. As a means of teaching students about the importance of giving back and supporting their communities, it is a requirement at his school that each student achieves a certain number of hours per year of community service. He has participated in several projects across Phoenix with Habitat for Humanity, Feed My Starving Children, and the Boys & Girls Clubs of Arizona. Through his activities, we've had an opportunity to get involved as a family.
How do you feel that GoDaddy supports you to do things that are important to you?
GoDaddy for Good makes it easy to get involved within the community and provides matching for our donations. The ease of setting up donations via payroll makes it all that much easier to provide financial support to these not-for-profit groups so that they can continue to support awareness, research, and engagement. Time off for volunteering is remarkable as well — having the opportunity to take time to go and support a chosen organization or do something within the community and knowing your company not only has your back but is encouraging of that time-away, makes it all that much more rewarding.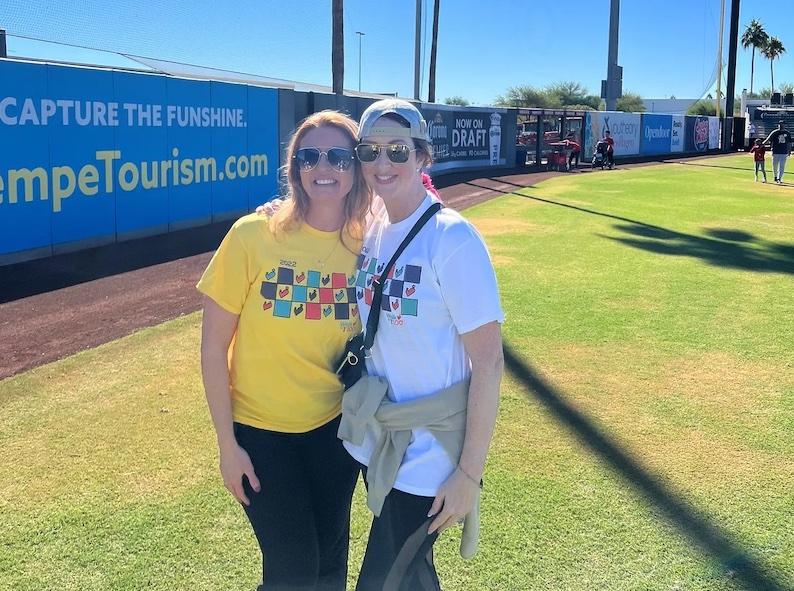 How would you recommend that others get involved in causes that are important to them?
I would suggest that people look around in their immediate area with schools or groups like the Boys & Girls Clubs, the Phoenix Zoo, animal shelters, local libraries, Phoenix Children's Hospital, or through other organizations. Check out different non-profits who are doing charity walks or runs like Best Buddies (which is international), St. Jude's, or Pat's Run (which has satellite runs throughout the US). Having a personal interest or connection to an organization makes your involvement so incredibly meaningful. Look through Benevity to see what others may be doing at GoDaddy or connect with members of the ERGs. Time is a precious commodity, and it can be hard, in this fast-paced life, to carve out extra time in the week, month, or year. If your schedule doesn't allow for volunteer hours, check out and see how monetary donations can help to make an impact. "Getting involved" looks different for everyone — donations of goods, monetary support, or volunteer hours are just some examples of what a person can do to help.
Are you enjoying this series and want to know more about life at GoDaddy? Check out our GoDaddy Life social pages! Follow us to meet our team, learn more about our culture (Teams, ERG's, Locations), careers, and so much more. You're more than just your day job, so come propel your career with us.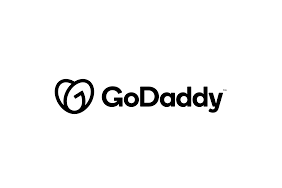 GoDaddy
GoDaddy
GoDaddy is empowering everyday entrepreneurs around the world by providing all of the help and tools to succeed online. GoDaddy is the place people come to name their idea, build a professional website, attract customers, sell their products and services, and manage their work. Our mission is to give our customers the tools, insights and the people to transform their ideas and personal initiative into success. To learn more about the company, visit www.GoDaddy.com.
GoDaddy focuses on making opportunity more inclusive for all in the communities where we work, live and play across the globe. We rally behind inclusive entrepreneurship and other critical local needs that empower people to succeed through philanthropic and in-kind donations, volunteerism, strategic partnerships and advocacy.
Empower by GoDaddy is GoDaddy's global community and philanthropic program equipping entrepreneurs in underserved communities with training, tools and peer networks to accelerate their journeys. GoDaddy rallies behind entrepreneurs in underserved communities by building their confidence and skills to strengthen their small business' digital presence.  Entrepreneurs engage in customized learning experiences, work 1-1 with GoDaddy volunteer coaches and local mentors, and gain access to wrap-around services, in-kind products and networks boosting their small businesses success.
More from GoDaddy