Published 04-26-23
Submitted by U.S. Bank
Originally published on U.S. Bank company blog
When Ruby Saldivar was a junior at Mountain View High School in El Monte, part of Los Angeles, and making plans for her senior year, one thing she set her eyes on was working at the Union Bank student branch at her school.
"I knew it was going to be a great opportunity for me to learn and become more financially literate," Saldivar said. "I also saw it as a great way to improve at customer service, professionalism and other soft skills."
Saldivar, now a senior, was accepted in the branch program and started last fall. Like other students in the program, she works four or five hours a week at the branch, which primarily serves students and school staff.
The branch is one of five Union Bank student branches at high schools in California, with the first launching in 2011. The student branch program is one of many initiatives that are part of the bank's dedication to serving low- and moderate-income communities.
U.S. Bancorp in early December completed the acquisition of the MUFG Union Bank core regional banking franchise from Mitsubishi UFJ Financial Group. It has committed to continuing the student branch program, with leaders saying it's an effective way to engage with students in California. The branches are scheduled to be rebranded as U.S. Bank branches over the summer, before students return in the fall.
The students in the program go through training on the operations of U.S. Bank branch and how to assist customers with navigating their accounts digitally, as well as how to present themselves professionally, create resumes, participate in job interviews and more. The branches are managed by full-time bank employees who serve as mentors to the students.
In addition to working at the branch, students in the program lead financial education programs for other students at their school.
"I love how this program allows me to educate my peers on finances," said Yingyin Tan, an intern at the Union Bank branch at Abraham Lincoln High School, in the Lincoln Heights area of Los Angeles. "It gives me an opportunity to teach them how they can start to build healthy financial habits, as well as help them open accounts at the branch."
The student bankers also participate in community service events. For example, Tan, who is in her school's Junior ROTC program, organized efforts with other cadets to prepare and provide 12,000 meals to people in the community with HIV and other medical conditions.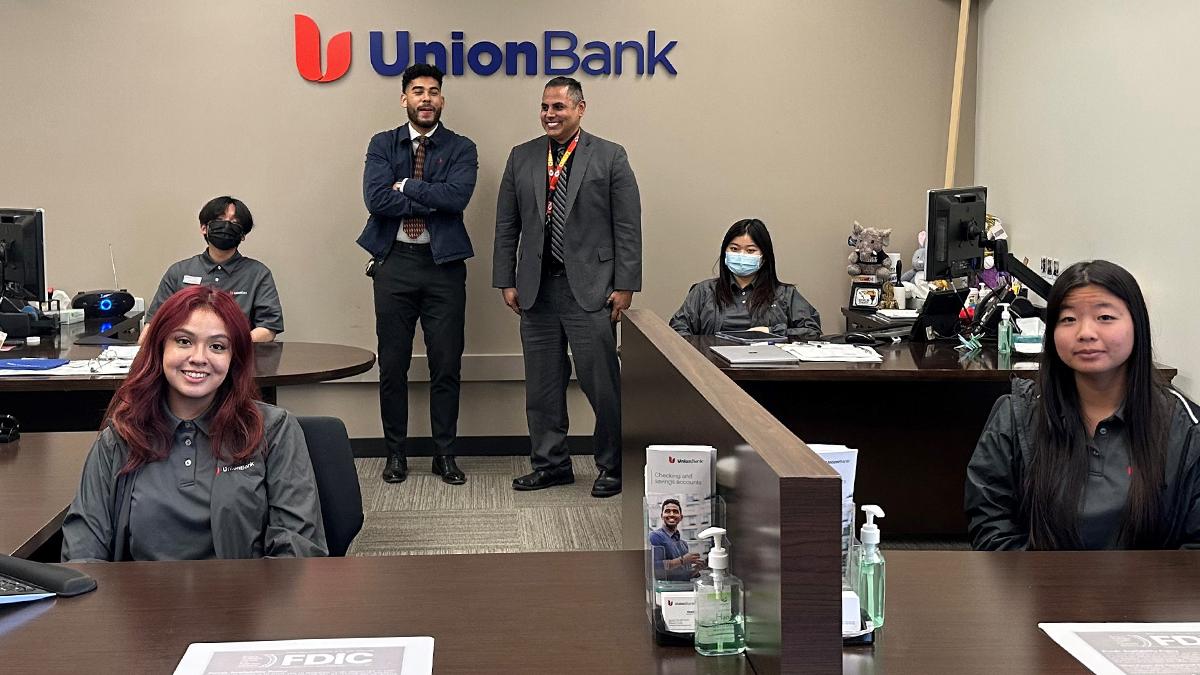 Saldivar is a leader at her school's Key Club, which organized a toy drive at Christmas time and has participated in other volunteer events.
"I've definitely grown a lot from the branch program," Saldivar said. "One of the things I've learned is how to get out of my shell more and not be afraid to interact with others. Before coming in, I used to be more timid and not want to speak up, but this program has really taught me to take the initiative and let my voice be heard by others."
Her voice will be heard beginning this fall at Stanford University, where she is attending on a full ride scholarship she received through the Quest Bridge National College Match. She plans to study mechanical engineering.
Tan, who received the Legion of Valor Bronze Cross for Achievement, the highest award issued by the Junior ROTC, has been accepted at the University of California, Berkeley, and is waiting to hear back from some other schools she's applied to.
Both Saldivar, whose parents came to the U.S. from Mexico, and Tan, who immigrated with her parents and little sister from China when she was a toddler, will be the first members of their families to attend college.
"This internship means opportunities for our students to learn additional skills and the importance of financial education and to make better decisions and judgements necessary for adulthood," said Vernell Taylor, vice president in Corporate Social Responsibility. "Young people need to know the difference between credit and debit to avoid financial mistakes and make sound financial decisions when they go to college and enter the real world."
For more about the student branch program, watch the video above.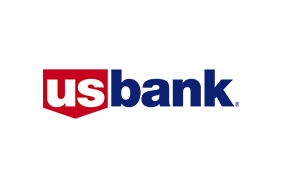 U.S. Bank
U.S. Bank
About U.S. Bank
U.S. Bancorp, with approximately 70,000 employees and $601 billion in assets as of September 30, 2022, is the parent company of U.S. Bank National Association. The Minneapolis-based company serves millions of customers locally, nationally and globally through a diversified mix of businesses: Consumer and Business Banking; Payment Services; Corporate & Commercial Banking; and Wealth Management and Investment Services. The company has been recognized for its approach to digital innovation, social responsibility, and customer service, including being named one of the 2022 World's Most Ethical Companies and Fortune's most admired superregional bank. Learn more at usbank.com/about.
More from U.S. Bank