Published 04-26-23
Submitted by Enbridge Inc.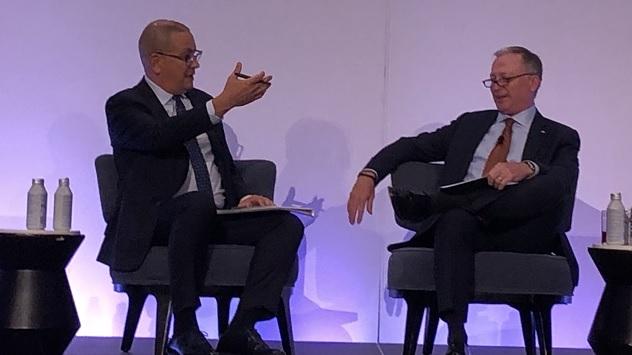 Enbridge's goal to be the "first-choice partner" for Indigenous Nations interested in pursuing energy infrastructure opportunities is taking shape.
Listening. Learning. Adapting. Understanding that the word "partnership" may mean something different to each and every Indigenous Nation on the continent. Understanding the need for deeper, better relationships between project proponents and Indigenous groups than anything seen in the past.
Greg Ebel, recently appointed President and Chief Executive Officer of North America's leading energy infrastructure company, shared this hopeful and plausible vision today in Vancouver at the sixth annual Values Driven Economy conference, presented by the First Nations Major Projects Coalition (FNMPC), where he spoke in front of leaders of more than 130 Indigenous communities across Canada.
The FNMPC's mandate includes working toward the economic well-being of members by focusing on environment, benefits and ownership opportunities from major projects. A fireside chat with Ebel, who became Enbridge President and CEO in January following the retirement of Al Monaco, was among highlights of the first day of the conference. Today's discussion alongside Mark Podlasly, Director of Economic Policy at FNMPC, was entitled Examining Today's Highest Standards of Indigenous-Industry Partnership.
Over the past several years, Enbridge has pioneered a structure for Indigenous equity ownership in major infrastructure projects. The efforts and the lessons learned have helped define the company's values, Ebel said.
"We want to build partnerships with Indigenous Nations. We continue to listen to and learn from Indigenous leaders and communities, and that's informing how we engage communities in B.C. and across North America," he said.
Momentum is building. Clear commitments and actions are laid out today in Enbridge's Indigenous Reconciliation Action Plan, a document that charts the company's journey of reconciliation. Of the company's more than 12,000 employees, nearly all had undertaken the company's Indigenous awareness training by the end of 2022.
And equity ownership agreements have successfully been forged:
Enbridge, working hard to lead the energy transition, is open to more equity partnerships across North America, Ebel said, reiterating the clear understanding that every one of them may be different.
"We won't assume that everyone wants the same thing," he said. "We see ourselves as leaders in the energy transition, and (see) Indigenous partnerships as critical to achieving that transition."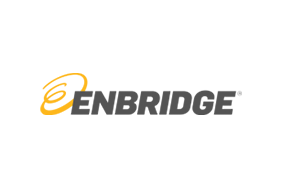 Enbridge Inc.
Enbridge Inc.
About Enbridge
At Enbridge, our name spells out our mission: a bridge to a sustainable energy future. That bridge safely connects millions of people around the world to the energy they rely on every day, fueling quality of life. Whether it's natural gas, oil or renewable power, the energy we deliver through networks spanning North America and our growing European offshore wind portfolio helps to heat homes, feed families, fuel vehicles and power industry. We're investing in modern energy infrastructure to sustain access to secure, affordable energy. We're also building on two decades of experience in renewable energy to advance new low-carbon energy technologies including hydrogen, renewable natural gas and carbon capture and storage. We're committed to reducing the carbon footprint of the energy we deliver, and to achieving net zero greenhouse gas emissions by 2050.
Headquartered in Calgary, Alberta, Enbridge's common shares trade under the symbol ENB on the Toronto (TSX) and New York (NYSE) stock exchanges. To learn more, visit us at Enbridge.com
More from Enbridge Inc.