Published 04-25-23
Submitted by SAP

Sustainability at SAP became a long-term strategic goal in 2009. Ever since this commitment, SAP has prioritized a combination of economic performance, environmental protection, and social responsibility to make businesses sustainable. SAP is committed to achieving net zero along our value chain in line with a 1.5°C future in 2030 – 20 years earlier than the original target. To look to the future though, we must address sustainability today.
As world-class, sustainable programs, SAP events align to the dual goals of the sustainability strategy: for SAP to be both an exemplar and an enabler. First, SAP leads by example by integrating and continuously improving our operational sustainability. Then, we produce session content dedicated to innovative solutions that enable our customers and partners to accelerate their journeys to have greater positive economic, environmental, and social impact.
SAP Sapphire in 2023 will host customers, partners, and SAP experts to explore new ideas and the best solutions to future-proof businesses. This year's SAP Sapphire will tour the world, stopping in Orlando (May 16–17), Barcelona (May 24–25), and Sao Paulo (June 1–2), as well as offer a free virtual event (May 16–17). This flagship event reflects the sustainability values outlined in SAP's Global Environmental Policy and is built on a foundation of consistent, high-impact sustainable practices. Although each of our four venues is unique, our global community will come together at events that demonstrate the principles of reuse, reduce, and recycle:
Reuse
Focus on use of renewable energy sources, including solar, wind, hydraulic, biomass, tidal, geothermal, and biogas.
Donate food surpluses to the community to help feed those in need and create compost.
Reduce
Replace single-use plastics with reusable, compostable, recyclable material.
Exchange meat-heavy menus with locally sourced vegetarian and vegan options.
Recycle
The reality is that 'future-proof' is a way of operating. It's built into how we do our business. SAP Sapphire is committed to practicing and promoting sustainable business now and for what's next.
Join us online or in person this year and see for yourself – learn more about SAP Sapphire.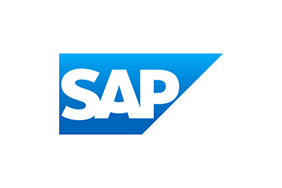 SAP
SAP
SAP's strategy is to help every business run as an intelligent, sustainable enterprise. As a market leader in enterprise application software, we help companies of all sizes and in all industries run at their best: SAP customers generate 87% of total global commerce. Our machine learning, Internet of Things (IoT), and advanced analytics technologies help turn customers' businesses into intelligent enterprises. SAP helps give people and organizations deep business insight and fosters collaboration that helps them stay ahead of their competition. We simplify technology for companies so they can consume our software the way they want – without disruption. Our end-to-end suite of applications and services enables business and public customers across 25 industries globally to operate profitably, adapt continuously, and make a difference. With a global network of customers, partners, employees, and thought leaders, SAP helps the world run better and improve people's lives.
More from SAP