Published 04-25-23
Submitted by Cummins, Inc.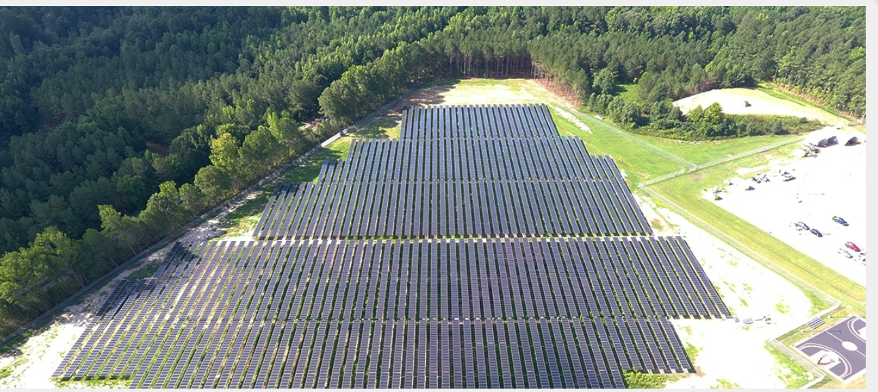 Cummins' most recent solar installation to go on-line has been honored by the U.S. Department of Energy (DOE).
The 3.62 megawatt (MW) solar farm at Cummins' Rocky Mount Engine Plant (RMEP) in North Carolina was recognized with a 2023 Better Project Award. The recognition highlights projects in the energy department's Better Buildings/Better Plants initiative for accomplishments in implementing and promoting sustainable energy management. Cummins has been a part of the initiative since 2011.
"The Better Project awards highlight unique efforts to make meaningful headway in reducing energy, water, waste and greenhouse gas emissions," said Carolyn Snyder, Deputy Assistant Secretary for Energy Efficiency at the DOE.
The energy department's Better Buildings/Better Plants program works with leading manufacturers to boost their competitiveness through improvements in energy efficiency and emissions reductions. More than 270 industrial companies representing nearly 14% of the U.S. manufacturing energy footprint partner with the DOE and commit to reducing their energy intensity, typically by 25% over 10 years across all their U.S. operations.
The solar installation at Rocky Mount went on-line in September of 2022. Located on 14 acres adjacent to the plant, it is capable of producing around 5.6 million kilowatt hours of energy annually, which goes to the manufacturing facility to reduce electricity purchased from the grid.
The renewable energy generated by the solar installation sequesters the carbon equivalent of 4,862 acres annually, roughly the space occupied by the Raleigh-Durham International Airport every year. A solar installation in Beijing, China, is the only solar array larger than Rocky Mount's within Cummins.
Unique to RMEP, the project uses solar tracking panels that arc and track the sun as it rises and sets. This increases system efficiency without having to install more panels. The tracking panels were installed with ground mounts due to the project having available space and the ability to maximize system size for optimal exposure.
Cummins has been putting a major push on including solar in the company's energy mix to help meet the goals in Cummins' PLANET 2050 environmental sustainability strategy. The strategy includes the 2030 goal of reducing greenhouse gas emissions from facilities and operations by 50% as well as the aspiration to achieve zero emissions in the company's operations and products by 2050.
To date, Cummins has completed 65 solar array installations at 49 locations around the world, from Australia to North America. Thirty-nine of these projects have been completed since 2019, with 18 installations in India, where Cummins has its largest solar footprint.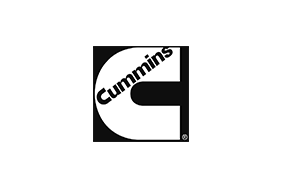 Cummins, Inc.
Cummins, Inc.
Cummins Inc., a global power leader, is a corporation of complementary business segments that design, manufacture, distribute and service a broad portfolio of power solutions. The company's products range from diesel, natural gas, electric and hybrid powertrains and powertrain-related components including filtration, aftertreatment, turbochargers, fuel systems, controls systems, air handling systems, automated transmissions, electric power generation systems, batteries, electrified power systems, hydrogen generation and fuel cell products. Headquartered in Columbus, Indiana (U.S.), since its founding in 1919, Cummins employs approximately 61,600 people committed to powering a more prosperous world through three global corporate responsibility priorities critical to healthy communities: education, environment and equality of opportunity.
More from Cummins, Inc.