Published 04-25-23
Submitted by IBM

Originally published in the IBM Newsroom
Today, we are proud to be selected jointly with Stony Brook University by the City of New York to anchor "The New York Climate Exchange", a world-class climate solutions center on Governors Island in New York City's harbor.
By bringing together a diverse coalition of partners, The Exchange will be a first-of-its kind international center for developing and deploying dynamic solutions to our global climate crisis. It will also act as a hub for New Yorkers to benefit from the rapidly evolving green economy by:
Developing a 400,000 square feet green-designed laboratory
Setting up a Research and Technology Accelerator
Promoting community development and partnerships including 6,000 green job trainees annually, grant opportunities, academic programs, and the establishment of a Citizens' Advisory Council
This partnership touches three important pillars of IBM's DNA: our connection to New York and our commitment to sustainability and education. IBM has a longstanding relationship with the city and the state of New York. It is where we produce our mainframe computers that power the global economy, where we host IBM's first quantum computing plant, and where we recently announced a plan to invest $20 billion to expand the technology ecosystem. IBM also has a long history on sustainability and education including the establishment of our first education department in the state in 1932 and our first environmental policy in 1971.
The Exchange continues this legacy of using technology to turn sustainability ambition into action. Through this initiative, over 5 years, IBM will contribute technology, skills training, and research capabilities needed to help find climate solutions that put justice and equity at the center including:
Innovation: We will engage in research efforts that The Exchange will be driving. IBM Researchers have already contributed to workstreams around programming, and highlighted the work we are doing in geospatial analytics and foundation models for climate.
Social impact programs: The IBM Sustainability Accelerator, a pro-bono social impact program that applies IBM technologies to enhance and scale projects focused on populations vulnerable to environmental threats, will be part of the Exchange's research program.
Skills training: We will provide sustainability and technology skills for staff and students through programs such as IBM SkillsBuild.
As our global community continues to respond to climate change this initiative tackles the need for cross-sector collaboration and deep science to support our collective efforts. This is also aligned with IBM's commitment to provide our technology – including AI and hybrid cloud– to researchers, governments, institutions and other partners, to help rapidly advance climate research and create viable solutions to climate change.
We look forward to partnering with the city of New York and Stony Brook University to build this world-class climate center, ensuring the communities most impacted by climate change are at the heart of its solutions.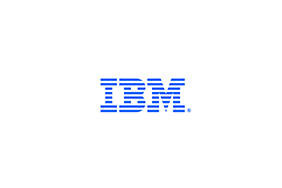 IBM
IBM
Innovation – joining invention and insight to produce important, new value – is at the heart of what we are as a company. And, today, IBM is leading an evolution in corporate citizenship by contributing innovative solutions and strategies that will help transform and empower our global communities.
Our diverse and sustained programs support education, workforce development, arts and culture, and communities in need through targeted grants of technology and project funds. To learn more about our work in the context of IBM's broader corporate responsibility efforts, please visit Innovations in Corporate Responsibility.
More from IBM