Published 04-24-23
Submitted by AllianceBernstein
Ahead of Earth Day 2023, AllianceBernstein's (AB) Chief Responsibility Officer, Erin Bigley and Director of Environmental Research & Engagement, Sara Rosner highlight our continued collaboration with the Columbia Climate School and AB's recent announcement unveiling the Natural Hazards Index Tool in partnership with the National Center of Disaster Preparedness. This tool features an interactive, publicly available dashboard examining climate risk. It helps our investors better understand natural hazards (i.e. physical climate risk) by mapping out risk data based on 14 layers of risk types, like hurricanes, floods and extreme heat, for example.
We've been partnering with Columbia for almost four years. In September 2019, we launched the Climate Risk and Investment Research curriculum for Investment teams. This series of climate change training modules—which focuses on enhancing investors' ability to integrate climate change considerations into their decision-making and investment processes—has been delivered to more than 1000 clients and prospects globally. We are now working on the second iteration of the Climate Academy, which dives into some of the current climate challenges, like global food security, carbon offsets and emerging economies.
At AB, we believe that climate change can present material investment risks and opportunities. We incorporate material ESG risks and opportunities into our investment process for most of our actively managed strategies, with the ultimate goal of improving client outcomes.
Learn more about AB's approach to responsibility here.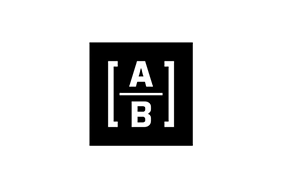 AllianceBernstein
AllianceBernstein
AllianceBernstein (AB) is a leading global investment management firm that offers high-quality research and diversified investment services to institutional investors, individuals, and private wealth clients in major world markets. We believe corporate responsibility, responsible investing and stewardship are intertwined. To be effective stewards of our clients' assets, we strive to invest responsibly—assessing, engaging on and integrating material issues, including environmental, social and governance (ESG), and climate change considerations in most of our actively managed strategies. We also believe that being a responsible firm allows us to be more responsible investors. Our stewardship practices, investment strategy and decision-making are guided by our purpose, mission and values.
Our purpose—pursue insight that unlocks opportunity—inspires our firm to act responsibly. While opportunity means something different to each of our stakeholders; it always means considering the unique goals of each stakeholder that go beyond the desire for financial returns. AB's mission is to help our clients define and achieve their investment goals, explicitly stating what we do each day to unlock opportunity for our clients. We became a signatory to the Principles for Responsible Investment (PRI) in 2011. This formalized our commitment to identify responsible ways to unlock opportunities for our clients through ESG integration in most of our actively managed equity and fixed-income client accounts, funds and strategies.
Because we are an active manager, our differentiated insights drive our ability to deliver alpha and design innovative investment solutions. ESG and climate issues are key elements in forming insights and in presenting potential risks and opportunities that can have an impact on the performance of the companies and issuers that we invest in and the portfolios that we build.
Our values provide a framework for the behaviors and actions that deliver on our purpose and mission. Values align our actions. Each value emerges from the firm's collective character—yet is also aspirational. Each value challenges us to become a more responsible version of AB.
Invest in One Another means that we have a strong organizational culture where diversity is celebrated and mentorship is critical to our success. When we invest in one another, we empower our employees to reach their potential, so that they can help our clients realize theirs. This enables us to partner with clients to design and deliver improved investment outcomes.
Strive for Distinctive Knowledge means that we collaboratively identify creative solutions to clients' economic, ESG and climate- related investment challenges through our expertise in a wide range of investment disciplines, close collaboration among our investment experts and creative solutions.
Speak with Courage and Conviction informs how we engage our AB colleagues and issuers. We seek to learn from other parts of our business to strengthen our own views. And we engage issuers for insight and action by sharing ideas and best practices.
Act with Integrity—Always is the bedrock of our relationships and has specific meaning for our business. Unlike many other asset managers, we're singularly focused on providing asset management and research to our clients. We don't engage in activities that could be distracting, or create conflicts—such as investment banking, insurance writing, commercial banking or proprietary trading for our own account. We are unconflicted and fully accountable.
As of December 31, 2022, AB had $646B in assets under management, $445B of which were ESG-integrated. Additional information about AB may be found on our website, www.alliancebernstein.com.
More from AllianceBernstein