Published 04-21-23
Submitted by Covia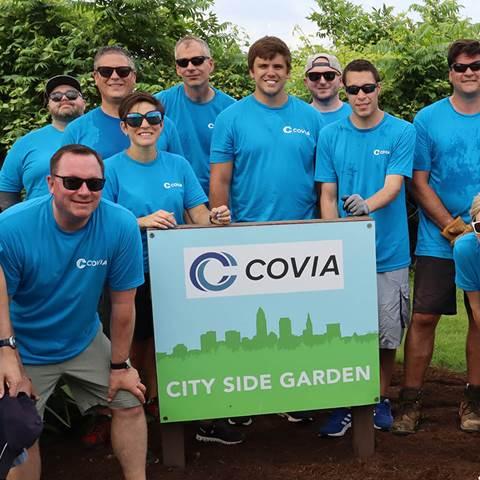 Every year, Covia is committed to being a leading provider of high-performance mineral and material solutions and a driver for positive change. Being an international company means that we're a part of many diverse communities, and it's important to invest in each of them in ways that matter most to them.
That commitment to community is why The Covia Foundation has been investing in social impact for decades. Over time, we've seen incredible potential and positive change in our communities, and 2022 was no exception.
Last year, the Covia Foundation distributed $1.18 million to communities, supporting education, the environment, social equality, and health and wellness initiatives. We also saw a notable increase in internal efforts from Team Members who are doing good in their own communities by supporting causes that matter to them.
In short, 2022 was a good year for making a difference. Let's review what happened and how those philanthropic initiatives supported our communities.
Covia Team Members Step Up to Volunteer in Their Communities
One of the best ways for Covia to help drive change in our communities is to empower the Team Members who live in them. We wanted to give Team Members who work for Covia the power to support the organizations and initiatives they care about the most.
Through the Covia Community Investment Policy, Team Members have the power to make 1:1 matching gifts up to $1,000 each year, earn grant money for the charity of their choice for every 20 hours of volunteer time, and create other opportunities to invest in their passions.
Our Team Members spent a significant amount of time helping others in 2022, with efforts ranging from volunteer firefighting to cleaning up highways and other public spaces. Having volunteered for over 5,000 hours in 2021, Covia Team Members collectively volunteered for over 10,800 hours in 2022, more than doubling the previous year's volunteer hours!
Covia is also proud to announce that there were 16 Team Members who qualified for the President's Volunteer Service Award in 2022. The Volunteer Award recognizes individuals who had 200 or more volunteer hours during the year. Congratulations to this year's winners and thanks to them for making a difference in the communities in which we live and operate.
Volunteer of the Year: Natalie King, Specialist Marketing
Caryann Bruce, Business Development Manager
Sheryl Etienne, Administrative Assistant
Pat Gende, Cone Operator
Richard Gross, Maintenance Supervisor
Chad Holloway, Pit Millwright
Jeremy Kammerer, Millwright
Jesse Kerr, Mechanic
Chris LeBlanc, Director Sales, Energy
Steve Maltas, Master Millwright
Jacob McCullough, Monitor Operator
Jim Miskell, Plant Millwright
Tom Staveness, Maintenance Supervisor
Jay Timm, Lab Technician
Scott Tincher, Director, Taxation
Scott Govednik, Pit Millwright, Wedron, IL
In recognition of Covia's dedication to communities, The United Way of Greater Cleveland recognized Covia with a Torchbearer Award for the combined efforts of The Covia Foundation and our Team Members in Geauga County, Ohio. The Overall Support Award recognizes the company that has donated the most to United Way Services of Geauga County through workplace campaigns and corporate support, and we are proud that our volunteer efforts and charitable donations have made such an impact on the region.
Covia Facilities Increased Community Outreach Efforts in 2022
In addition to individual volunteering efforts, 2022 was also a great year for our community outreach efforts through our Covia Cares Action Days. These Action Days were created to encourage Covia facilities to plan unique volunteer activities as a way to give back to our local communities. Those facilities and their Team Members made major efforts to give back in 2022.
Covia facilities mobilized for 30 Action Days in 2022, nearly triple the 11 that were held in 2021. We had more plants involved in 2022 and some plants participated in more than one Action Day. The combined efforts led to more than 1,000 total volunteer hours, with efforts ranging from preparing food for homeless shelters to supporting local schools.
The Covia Foundation Rolls Out to International Facilities
At Covia, we believe that our company can make a positive difference in the world. Our Environmental, Social, and Governance (ESG) strategy helps us drive meaningful progress in our communities; both in the U.S. and in other countries. In 2022, The Covia Foundation made great strides to grow our philanthropic efforts with international communities.
While facilities in the U.S. were able to participate in The Covia Foundation's efforts before 2022, plants in Canada and Mexico weren't officially part of the Foundation. Thanks to a partnership with CAF America that changed in 2022. Facilities in Canada officially joined the Covia Foundation umbrella last year, while Mexico facilities will be rolled out in 2023. These changes give Covia more ways to support all the communities in which we work and live, both domestically and internationally.
Covia Cares Continues
2022 was a big year for Covia's philanthropic initiatives, and we're thankful for every facility and Team Member who made it such a memorable year. Want to learn more about our efforts in 2023 and beyond?
Follow us on LinkedIn to keep up on how Covia Cares.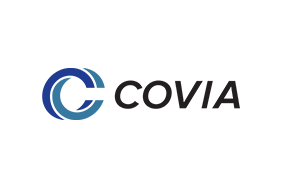 Covia
Covia
At Covia, we are committed to being more than just a leading provider of high-performance mineral and material solutions – we believe that our company can make a positive difference in the world. This belief is what drives our environmental, social and governance (ESG) strategy, which is influenced by both our journey as an organization and the events in the world around us.
Our commitment to operating as a responsible corporate citizen has been embedded into every aspect of our business for decades and serves as the foundation for Covia's ESG initiatives. From our operations to our Team Members and the communities in which we live and work, we continue to define WHAT WE'RE MADE OF as more than the materials we produce, but the impact we can make in every interaction.
In 2021, we enhanced our approach toward accelerating ESG performance by developing our formal GOALS THAT INSPIRE: ESG 2030. These 10 goals, broken into our three core areas - Environmental Stewardship, Positive Social Impact and Responsible Governance & Ethics - were developed by Covia Team members across the company and are designed to drive tangible and measurable progress in areas where we can make the most impact.
We have the commitment and strategy in place to drive meaningful progress and we are pledging to make a positive differences for our people, our planet and our communities.
More from Covia