Published 04-21-23
Submitted by Henkel

Henkel's employee Sustainability Action Team (eSAT) aims to create a culture of sustainability at Henkel by enabling employees and stakeholders to live their best lives, while leaving a minimal impact on the environment. The team is advancing Henkel's sustainability journey by engaging employees in sustainable practices and helping communicate Henkel's efforts to employees across North America.
The eSAT was started in 2020 by a group of employees who were passionate about sustainability and employee engagement and wanted to find ways to educate, collaborate and inspire sustainable action among Henkel colleagues. Since its launch, the team has offered several educational opportunities and resources for employees to learn and get involved.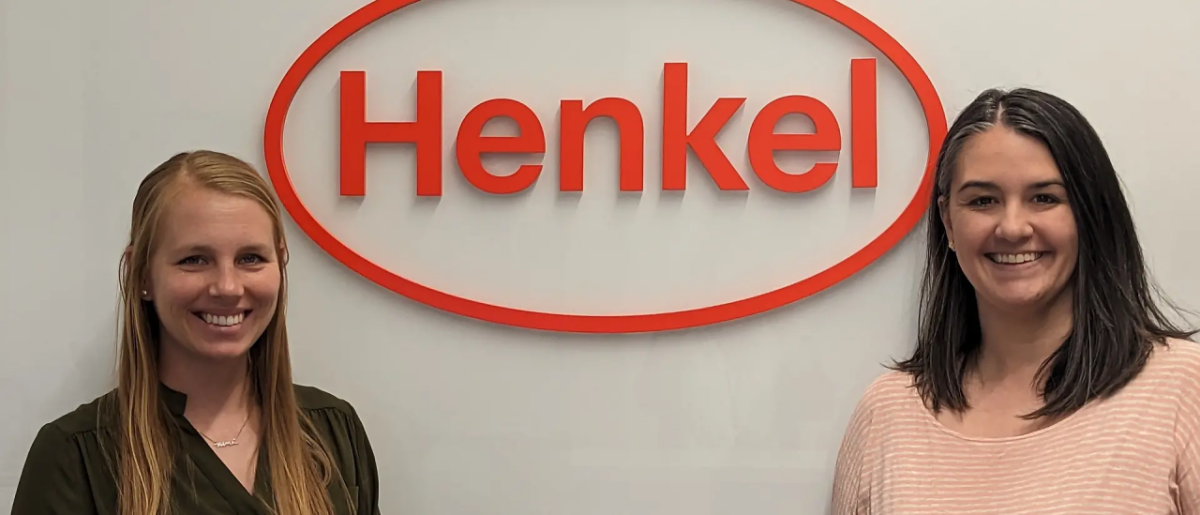 In 2021, the eSAT launched the annual Move to Plant Trees Challenge, the team's biggest event with a focus on employee wellbeing and helping the planet at the same time. Employees signed up through an app to log activities such as walking, yoga or cycling to support Henkel's commitment to plant 10,000 trees in North America through One Tree Planted. Employee participation during the two years of the event has resulted in 20,000 trees being planted with another 10,000 committed for 2023.
In 2022, the eSAT hosted David Katz of Plastic Bank for Earth Day and convened multiple panels throughout the year where Henkel employees had the opportunity to share their sustainability efforts within their roles at Henkel and in their personal lives.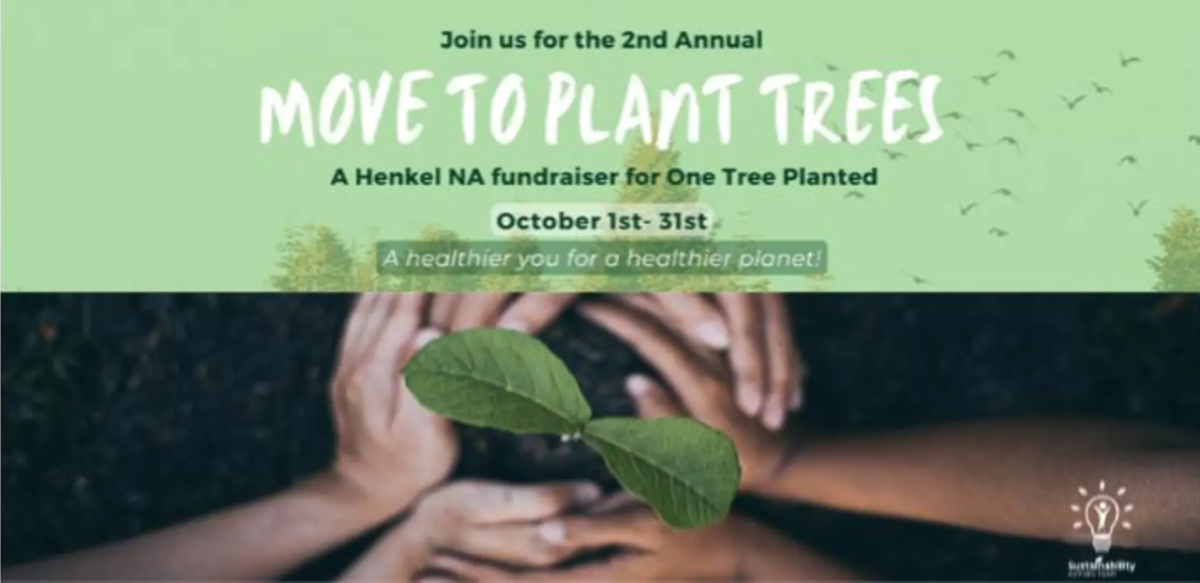 To kick off 2023, eSAT members encouraged employees to complete Sustainability Pioneer Training, a global resource to equip Henkel employees with sustainability knowledge. For Earth Month this year, the team hosted an event with Sarah Dearman, Chief Innovation Officer at The Recycling Partnership and sent out toolkits to regional offices that encouraged sustainable activities and community engagement.
The 2023 Earth Day theme is "Invest in Our Planet" and Elizabeth Arredondo, Sustainability Manager and an eSAT leader had this to say: "To us, investing in our planet means using our time and resources to help the Earth not only survive, but thrive for generations to come."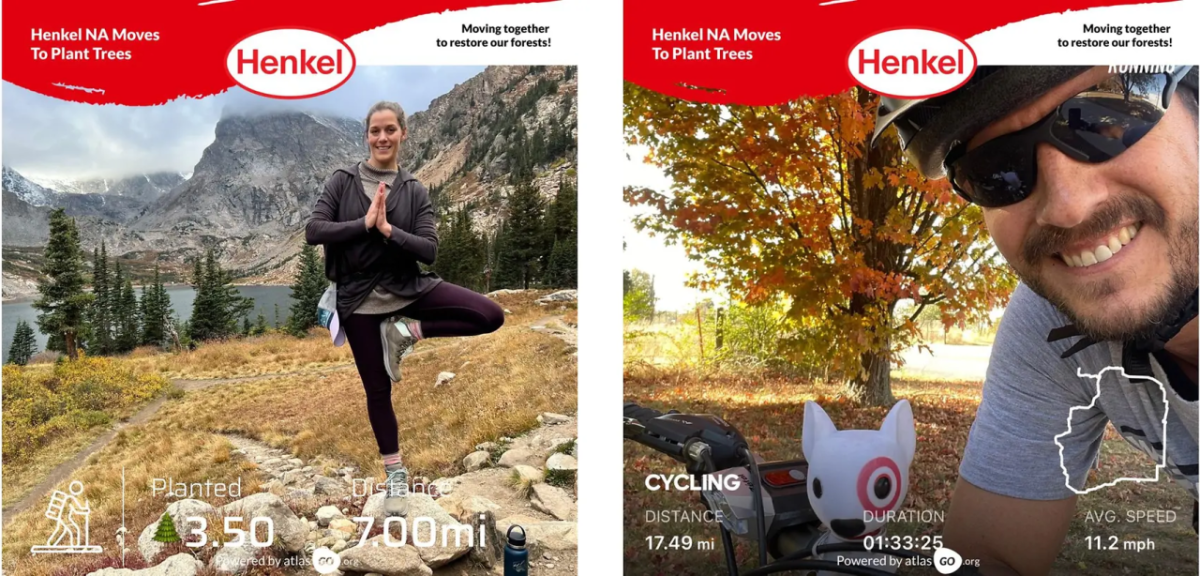 This is why the team is committed to bringing other employees along on Henkel's sustainability journey so that the company can meet the milestones set out in its 2030+ Sustainability Ambition. Elizabeth says, "We believe that the more employees feel connected to Henkel's sustainability ambitions, the more we can achieve together."
Henkel's sustainability strategy is inspired by our purpose: Pioneers at heart for the good of generations. Learn more about our efforts and 2030+ Sustainability Ambition Framework.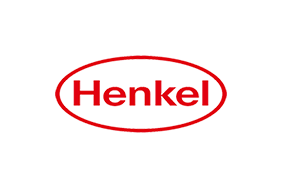 Henkel
Henkel
About Henkel in North America
In North America, Henkel operates across its three business units: Adhesive Technologies, Beauty Care, and Laundry & Home Care. Its portfolio of well-known consumer and industrial brands includes Schwarzkopf® hair care, Dial® soaps, Right Guard® antiperspirants, Persil®, Purex®, and all® laundry detergents, Snuggle® fabric softeners as well as Loctite®, Technomelt® and Bonderite® adhesives. With sales of around 6 billion US dollars (5 billion euros) in 2019, North America accounts for 26 percent of the company's global sales. Henkel employs approximately 9,000 people across the U.S., Canada and Puerto Rico. For more information, please visit www.henkel-northamerica.com, and on Twitter @Henkel_NA.
About Henkel
Henkel operates globally with a well-balanced and diversified portfolio. The company holds leading positions with its three business units in both industrial and consumer businesses thanks to strong brands, innovations and technologies. Henkel Adhesive Technologies is the global leader in the adhesives market – across all industry segments worldwide. In its Laundry & Home Care and Beauty Care businesses, Henkel holds leading positions in many markets and categories around the world. Founded in 1876, Henkel looks back on more than 140 years of success. In 2019, Henkel reported sales of more than 20 billion euros and adjusted operating profit of more than 3.2 billion euros. Henkel employs more than 52,000 people globally – a passionate and highly diverse team, united by a strong company culture, a common purpose to create sustainable value, and shared values. As a recognized leader in sustainability, Henkel holds top positions in many international indices and rankings. Henkel's preferred shares are listed in the German stock index DAX. For more information, please visit www.henkel.com.
More from Henkel