Published 04-21-23
Submitted by Enbridge Inc.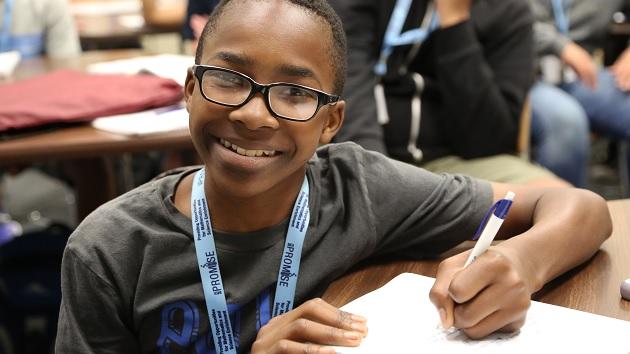 According to the United Nations, 14% of crops—that's 56 million tons—are lost worldwide between harvest and retail. Likewise, the energy, fresh water, and land required to grow those crops are wasted.
But a high school junior may have the solution.
Nitya Jakka of Aurora, Illinois, has developed a way to ensure more produce makes it to store shelves. Her company, Terraclu, uses sensors to track crops' output of ethylene, the gas released as they ripen.
By comparing sensor data to baseline ethylene measurements, taken over the lifespan of a crop, companies can predict the speed at which crops are ripening—and adjust temperature and humidity levels during transportation and storage to slow down maturation.
As a result, more produce will survive the journey and reach grocery shelves at the ideal ripeness, which means less is wasted during the farm-to-table process.
The teen developed her idea in her Grade 11 year at the Illinois Mathematics and Science Academy (IMSA). Founded in 1986, IMSA is ranked the No. 1 college prep public high school in the state, with a focus on STEM (science, technology, engineering, math) subjects targeted to about 650 enrolled students in Grades 10 through 12.
"(Jakka's) story gives you an idea of how IMSA students are already changing the world and how it all starts by focusing on science and math," says Cesar Patino, IMSA's major gifts and campaign senior manager.
To expand its educational offerings, the academy developed the PROMISE program (Providing Opportunities for Mathematics and Science Enrichment). Held over spring break, on weekends, and in the summer, PROMISE is open to students in Grades 7, 8 and 9 from culturally, linguistically and economically diverse backgrounds, allowing them to experience STEM enrichment the IMSA way at little or no cost.
PROMISE is used as a feeder program to attract strong students to the boarding school; in 2023, nearly one in four PROMISE students earned enrolment to IMSA.
To help PROMISE meet its goals of developing the potential of underprivileged and BIPOC youth, Enbridge has awarded IMSA a pair of $5,000 Fueling Futures grants since 2021.
Enbridge's success is built on a diverse, respectful and inclusive workforce. We want to see people of all backgrounds represented in STEM, and we recognize the importance of helping diverse students advance their education in the field.
From diverse backgrounds come diverse ideas, Patino adds.
"Some of the world's big problems can be solved by developing the future of these kids, who bring different perspectives, different ideas, into the classroom," he explains. "They're in that stage of life where anything is possible."
Within IMSA's academic programs are embedded the United Nations Sustainable Development Goals. The goals remind students that the world is facing challenging times—climate change, world hunger, international conflicts, the energy crisis, sustainability issues, and racial injustices.
They are problems that every IMSA student strives to solve.
"Our future as a species is going to depend on encouraging these highly competent, scientifically and creative-minded kids," Patino says. "There's so much they can achieve. By developing and nurturing them in the fields of science and math, they'll reach that goal of really changing the world."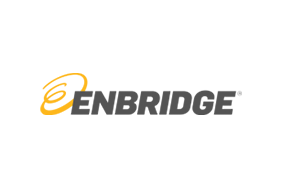 Enbridge Inc.
Enbridge Inc.
About Enbridge
At Enbridge, our name spells out our mission: a bridge to a sustainable energy future. That bridge safely connects millions of people around the world to the energy they rely on every day, fueling quality of life. Whether it's natural gas, oil or renewable power, the energy we deliver through networks spanning North America and our growing European offshore wind portfolio helps to heat homes, feed families, fuel vehicles and power industry. We're investing in modern energy infrastructure to sustain access to secure, affordable energy. We're also building on two decades of experience in renewable energy to advance new low-carbon energy technologies including hydrogen, renewable natural gas and carbon capture and storage. We're committed to reducing the carbon footprint of the energy we deliver, and to achieving net zero greenhouse gas emissions by 2050.
Headquartered in Calgary, Alberta, Enbridge's common shares trade under the symbol ENB on the Toronto (TSX) and New York (NYSE) stock exchanges. To learn more, visit us at Enbridge.com
More from Enbridge Inc.