Published 04-20-23
Submitted by Bayer

Where do we stand in the fight against climate change? What is the role of food and agriculture in the climate conversation? How should we look at the results of the recent 2022 United Nations Climate Change Conference (COP27) in Egypt and what needs to happen leading up to COP28?
In a new episode of "Headlines of the Future", the former Executive Director of the United Nations World Food Programme, Ertharin Cousin, and Bayer's Head of Public Affairs, Science and Sustainability, Matthias Berninger, explore these questions. Join them inside the conference rooms of COP27 for on the ground conversations with high-level climate experts from WWF, the World Resources Institute, Nature Conservancy and the World Business Council for Sustainable Development.
Ertharin Cousin is a member of the Supervisory Board of Bayer AG and an internationally renowned expert in the area of nutrition and agriculture. She served as executive director of the UN World Food Programme in Rome from 2012 until 2017 and is currently a Distinguished Fellow at the Chicago Council on Global Affairs, a think tank dedicated to topics such as global food security and nutrition, urbanization, energy and water supply. Cousin also serves as a Visiting Scholar in the Stanford University Freeman Spogli Institute for International Studies, Center for Food Security and Matthias Berninger is Global Head of Public Affairs, Science & Sustainability at Bayer. In his role, he has strengthened Bayer's global public affairs practice and leads the development of a coherent global sustainability strategy that has been be published in December 2019. Matthias has seen many sides of the food and agriculture space over the course of his career: in the public sector, he was a vice minister in Germany's Green Party; and in the private sector, he previously worked on health and nutrition strategy at Mars.
"Compared to previous years, the most glaring difference was the fact that agriculture and food security were even on the agenda of COP27."
Ertharin Cousin, Supervisory Board of Bayer AG
"If we create a food system that reduces carbon emissions, that removes carbon out of the atmosphere, and if we make this food system resilient, we actually have not a problem, but an engine to solve the climate problem."
Matthias Berninger, Global Head of Public Affairs, Science & Sustainability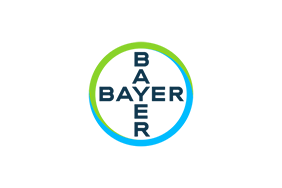 Bayer
Bayer
Bayer: Science For A Better Life
Bayer is a global enterprise with core competencies in the Life Science fields of health care and agriculture. Its products and services are designed to benefit people and improve their quality of life. At the same time, the Group aims to create value through innovation, growth and high earning power. Bayer is committed to the principles of sustainable development and to its social and ethical responsibilities as a corporate citizen. In fiscal 2015, the Group employed around 117,000 people and had sales of EUR 46.3 billion. Capital expenditures amounted to EUR 2.6 billion, R&D expenses to EUR 4.3billion. These figures include those for the high-tech polymers business, which was floated on the stock market as an independent company named Covestro on October 6, 2015. For more information, go to www.bayer.com.
More from Bayer