Published 04-19-23
Submitted by Aramark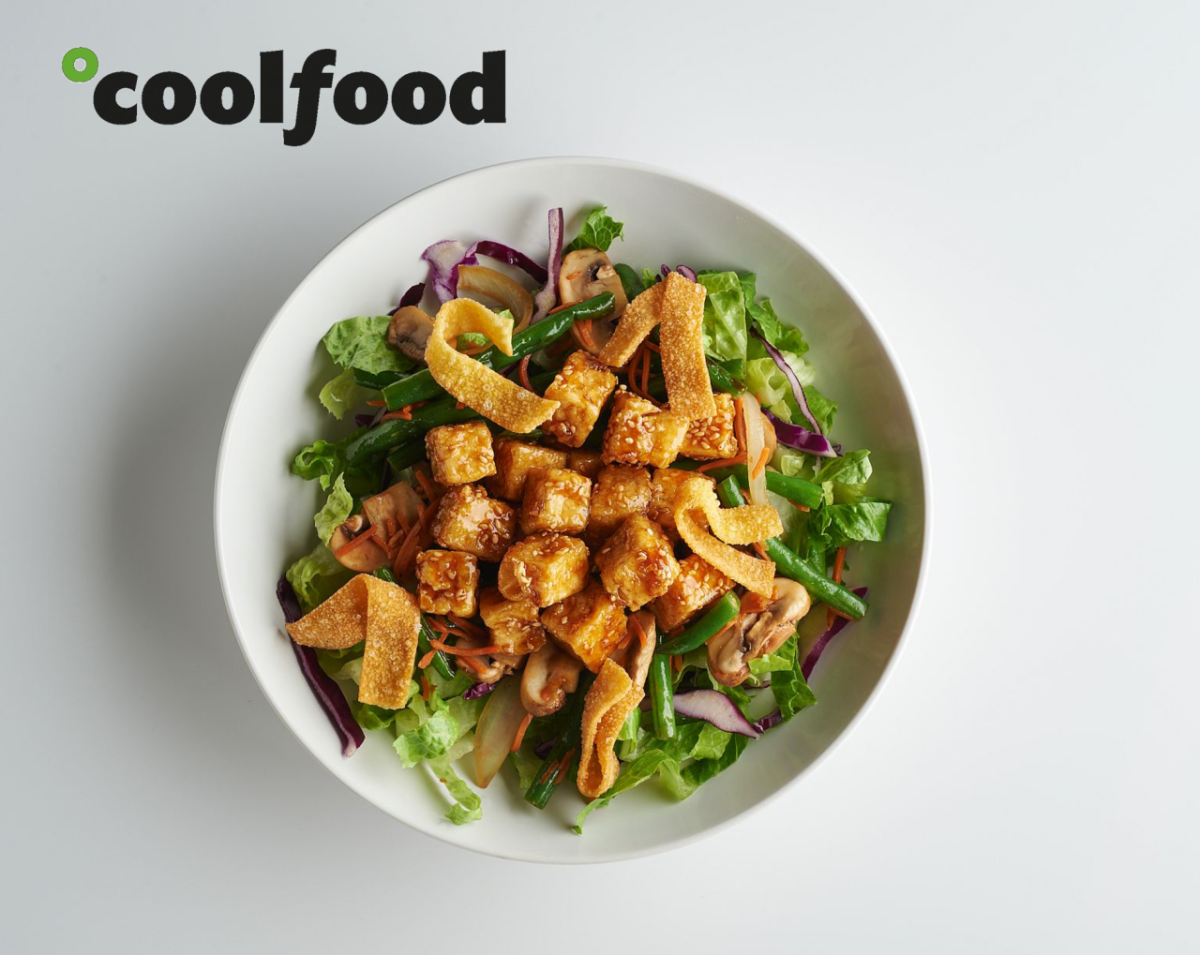 When people think about climate change and greenhouse gas (GHG) emissions, food may not be the first thing that comes to mind.
However, what people eat, and how that food is produced, are substantial contributors to climate change.
According to World Resources Institute (WRI), more than one quarter of the world's GHG emissions come from food production, including how it is grown, processed, transported, distributed, prepared, consumed, and disposed of.
"We estimate that over half of Aramark's carbon footprint comes from the food being purchased and served throughout our operations," said Alan Horowitz, Vice President, Sustainability at Aramark. "Cutting carbon emissions is a critical component of Aramark's environmental, social, and governance (ESG) plan, Be Well. Do Well., and a reason we have embarked on several initiatives to be able to hit our environmental targets."
One of those important initiatives was announced in October 2021 when Aramark became the first food service provider to adopt Coolfood meals, an initiative of WRI that helps companies reduce the climate impact of food and label meals that are better for the environment.
In June 2022, Aramark became the first contract foodservice provider in the U.S. to sign WRI's Coolfood Pledge, making a commitment to reduce the GHG emissions associated with the food the company serves in the U.S. by 25 percent by 2030.
Healthy, Delicious Climate Action
What are Coolfood meals?
"We are proof that meals can be climate-friendly, healthy, and delicious," said Edwina Hughes, Head of Coolfood at WRI. "We help organizations like Aramark analyze their recipes to make sure meals fit within certain carbon and health parameters—and then certify those meals may be assigned a Coolfood badge at points of service. Coolfood makes it easy for consumers to find dishes they love and to participate in climate action at the same time."
Working with Aramark experts, WRI analyzes recipe ingredients to establish a dish's carbon footprint, including the land used to produce that meal.
Dishes that contain beef, lamb, and dairy generally have a higher carbon footprint than vegetables, legumes, and grains.
However, that doesn't mean Coolfood meals are strictly vegetarian or vegan.
A recipe might be what Aramark calls, "plant-forward," in which vegetables, beans, and whole grains are more prominent on a plate while small amounts of meat are used almost as a garnish.
Eating plant-forward can often be better for a person's health, as well.
To make sure Coolfood meals are nutritionally sound, WRI analyzes a dish's calories, saturated fat, sugar, sodium, fiber, protein, and fruit/vegetable levels.
Each Coolfood recipe must meet both the established per-meal carbon threshold and the nutritional safeguards.
Coolfood Meals Take Off!
College students in particular are interested in finding ways to reduce their personal carbon footprint.
Starting in spring 2022, Aramark piloted Coolfood meals at 10 U.S.-based universities, making it easier for students on those client campuses to make climate-friendly choices.
During the pilot program, Aramark managers and chefs learned how Coolfood meals work in a real-life environment. Among the findings, the team learned the following:
Awareness of the Coolfood meals badge quadrupled pre-pilot to post-pilot;
Two-thirds of consumers said the badge would likely affect their meal choice; and
Client requests to participate increased across Aramark lines of business.
One of those pilot accounts was University of Virginia (UVA).
"Coolfood meals fit in really well on campus," said Caroline Baloga, Aramark Sustainability Manager at UVA. "The University is working toward several sustainability goals, one of which is carbon neutrality. Coolfood meals has helped us realize which items are more climate-friendly—and pass that awareness along to the students."
"The program was relatively easy to implement, and the students seem to respond well to the menu items," said David Mason, Aramark Senior Executive Chef at UVA. "We now offer eight Coolfood meals for both lunch and dinner every day at three residential dining halls. A lot of the items are plant-forward so there's synergy there in terms of student preferences. As long as we are satisfying customers with great items, it all works out."
Some popular items at UVA include the Chicken Tikka Masala Rice Bowl, Margherita Flatbread, and Greek Vegetable Ciabatta.
Based on the success of the pilot, Aramark expanded Coolfood meals to customers in Aramark Healthcare+, Aramark Workplace Experience Group, and Aramark Collegiate Hospitality in January 2023.
As of March 2023, Coolfood meals were available at more than 1,000 locations in the U.S. and Canada, making climate-friendly dining options available and convenient for guests.
"We have been going through the recipes and trying items to figure out what works best in our retail cafe," said Karina Radziak, Aramark General Manager at Einstein Medical Center in Philadelphia.
Because Coolfood meals also fit into nutrition parameters, they often meet Aramark's guidelines for Eat Well healthy menu items.
As part of National Nutrition Month in March, Aramark Healthcare+ dietitians at Einstein Medical Center hosted a sampling table for hospital staff and visitors to demonstrate how meals can be tasty, healthy, and climate-friendly. Customers enjoyed samples of Spicy Chicken and Portobello Pasta and Mango Quinoa Salad.
"The hospital is focused on sustainability overall, and we are also part of the Philadelphia Good Food, Healthy Hospitals initiative," said Radziak. "Einstein Medical Center is part of a larger health system, so we think Coolfood meals will fit in well here and might get expanded to other hospitals in the future."
To date, more than 1,500 Aramark recipes have been certified as Coolfood meals, including tasty and popular items such as Pesto Cavatappi and Vegetables, Tofu-Potato Hash, California Taco Salad, Spicy Shrimp and Penne, and Eggplant Meatball Marinara.
"The evidence is clear. Our customers crave more climate-friendly meals—and Coolfood meals are one way we can deliver that," said Horowitz. "If we make it easier for our chefs and easier for our guests, we can make low carbon meal choices available to everybody at almost all of our accounts."
Aramark is working to continue to expand the availability of Coolfood meals through additional lines of business and geographies.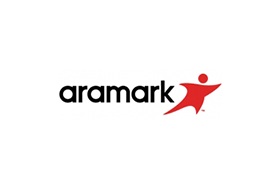 Aramark
Aramark
Aramark (NYSE: ARMK) proudly serves the world's leading educational institutions, Fortune 500 companies, world champion sports teams, prominent healthcare providers, iconic destinations and cultural attractions, and numerous municipalities in 18 countries around the world with food and facilities management. Because of our hospitality culture, our employees strive to do great things for each other, our partners, our communities, and the planet. Aramark has been recognized on FORTUNE's list of "World's Most Admired Companies," DiversityInc's "Top 50 Companies for Diversity" and "Top Companies for Supplier Diversity," Newsweek's list of "America's Most Responsible Companies 2023," the HRC's "Best Places to Work for LGBTQ Equality," and scored 100% on the Disability Equality Index. Learn more at www.aramark.com and connect with us on LinkedIn, Facebook, X (formerly known as Twitter), and Instagram.
More from Aramark