Published 04-19-23
Submitted by AllianceBernstein
NASHVILLE, Tenn., April 19, 2023 /CSRwire/ - AllianceBernstein Holding L.P. (NYSE: AB), a leading global investment management and research firm, and the National Center for Disaster Preparedness (NCDP) at the Columbia Climate School announced today the launch of version 2.0 of the Natural Hazards Index (NHI) map application.
This NHI tool is the latest development of the continued collaboration between AB and the Columbia Climate School, featuring an interactive, publicly available application that examines physical climate hazard data in the United States. Developed by the NCDP and updated under this collaboration with AB, this map is now one of the most up-to-date, innovative tools that examine weather and climate change vulnerabilities, such as extreme heat and natural hazards, in communities and regions across the United States and Puerto Rico. The tool provides census tract-level granularity of these hazards across 14 different hazard layers, including extreme heat, drought, hurricanes, tornados, and more.
NCDP has engaged with AB investors for more than a year to develop the NHI Tool by updating and refining disparate datasets and identifying and adding new data, which resulted in an expanded and improved centralized dashboard. AB is beginning to incorporate the NHI Tool into its investments in municipalities and securitized assets to analyze and better evaluate the various hazards related to physical climate risk and their impact on some of AB's fixed-income strategies.
"Climate change can present material investment risks and opportunities that we seek to manage on behalf of our clients," said AB's Director of ESG Data and Technology John Huang. "The Columbia Climate School continues to be a critical partner in supporting our investment teams' efforts to integrate material climate factors into the investment process, where applicable. This innovative tool represents AB's differentiated approach to partnership and data, layering on our internal insights as an active manager when it comes to understanding the potential impact of climate change on asset values and cash flows."
"Since the launch of version 1.0 of this map, we have been impressed with its utility and depth of reach across many sectors and communities," said Senior Staff Associate and Project Lead at NCDP Jonathan Sury. "Through this partnership, we are thrilled to be releasing this major upgrade. We have thoughtfully curated the most current publicly available hazard data and compiled them into an easy-to-understand format, taking the guesswork out of navigating complex data from multiple sources."
"Managing risk in the face of a changing disaster landscape starts with understanding our exposure to hazards. From there, individuals, organizations, and communities can make more informed investments on what steps to take to mitigate against these hazards," said Director of NCDP Jeff Schlegelmilch. "This updated tool is one part of a broader suite of information that can be used to improve how we invest in resilience at all levels of society."
"This tool reflects our continued commitment to managing material climate risks and opportunities in partnership with the renowned experts at Columbia Climate School," said AB's Chief Responsibility Officer Erin Bigley. "Our work with NCDP highlights the unique research capabilities and synergies of both our investors and Columbia's leading scientists and how we can use these insights to better prepare our clients for the future."
The tool will remain publicly available for use.
For more information on the work for NCDP and to visit the dashboard, please click here.
About AllianceBernstein
AllianceBernstein is a leading global investment management firm that offers high-quality research and diversified investment services to institutional investors, individuals, and private wealth clients in major world markets. As of March 31, 2023, AllianceBernstein had $676 billion in assets under management. Additional information about AB may be found on our website, www.alliancebernstein.com.
About NCDP
The National Center for Disaster Preparedness (NCDP), Columbia Climate School, at Columbia University works to understand and improve the capacity to prepare for, respond to, and recover from disasters. NCDP focuses on the readiness of governmental and non-governmental systems; the complexities of population recovery; the power of community engagement; and the risks of human vulnerability.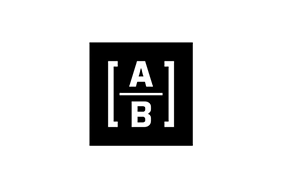 AllianceBernstein
AllianceBernstein
AllianceBernstein (AB) is a leading global investment management firm that offers high-quality research and diversified investment services to institutional investors, individuals, and private wealth clients in major world markets. We believe corporate responsibility, responsible investing and stewardship are intertwined. To be effective stewards of our clients' assets, we strive to invest responsibly—assessing, engaging on and integrating material issues, including environmental, social and governance (ESG), and climate change considerations in most of our actively managed strategies. We also believe that being a responsible firm allows us to be more responsible investors. Our stewardship practices, investment strategy and decision-making are guided by our purpose, mission and values.
Our purpose—pursue insight that unlocks opportunity—inspires our firm to act responsibly. While opportunity means something different to each of our stakeholders; it always means considering the unique goals of each stakeholder that go beyond the desire for financial returns. AB's mission is to help our clients define and achieve their investment goals, explicitly stating what we do each day to unlock opportunity for our clients. We became a signatory to the Principles for Responsible Investment (PRI) in 2011. This formalized our commitment to identify responsible ways to unlock opportunities for our clients through ESG integration in most of our actively managed equity and fixed-income client accounts, funds and strategies.
Because we are an active manager, our differentiated insights drive our ability to deliver alpha and design innovative investment solutions. ESG and climate issues are key elements in forming insights and in presenting potential risks and opportunities that can have an impact on the performance of the companies and issuers that we invest in and the portfolios that we build.
Our values provide a framework for the behaviors and actions that deliver on our purpose and mission. Values align our actions. Each value emerges from the firm's collective character—yet is also aspirational. Each value challenges us to become a more responsible version of AB.
Invest in One Another means that we have a strong organizational culture where diversity is celebrated and mentorship is critical to our success. When we invest in one another, we empower our employees to reach their potential, so that they can help our clients realize theirs. This enables us to partner with clients to design and deliver improved investment outcomes.
Strive for Distinctive Knowledge means that we collaboratively identify creative solutions to clients' economic, ESG and climate- related investment challenges through our expertise in a wide range of investment disciplines, close collaboration among our investment experts and creative solutions.
Speak with Courage and Conviction informs how we engage our AB colleagues and issuers. We seek to learn from other parts of our business to strengthen our own views. And we engage issuers for insight and action by sharing ideas and best practices.
Act with Integrity—Always is the bedrock of our relationships and has specific meaning for our business. Unlike many other asset managers, we're singularly focused on providing asset management and research to our clients. We don't engage in activities that could be distracting, or create conflicts—such as investment banking, insurance writing, commercial banking or proprietary trading for our own account. We are unconflicted and fully accountable.
As of December 31, 2022, AB had $646B in assets under management, $445B of which were ESG-integrated. Additional information about AB may be found on our website, www.alliancebernstein.com.
More from AllianceBernstein