Published 04-19-23
Submitted by Enbridge Inc.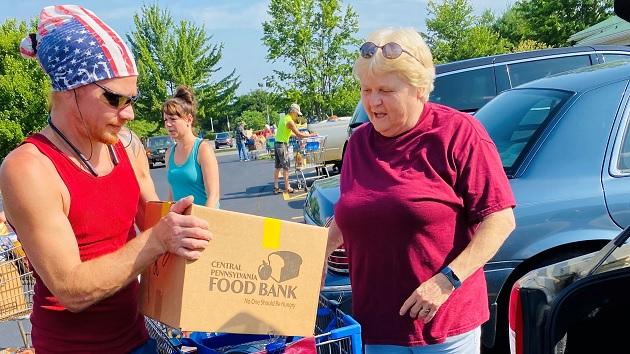 One in nine central Pennsylvanians face hunger every day.
"We are at very high levels of need for food assistance, and there are a lot of factors weighing on families right now," says Joe Arthur, executive director at Central Pennsylvania Food Bank.
The Food Bank works to provide healthy food through an extensive network of partners across 27 counties and enlists the help of more than 16,000 volunteers to serve more than 150,000 people each month who might otherwise go hungry.
"We don't just provide the typical dry goods that you'd expect in a pantry, but also fresh and frozen foods, as well as produce and dairy," says Arthur.
The Food Bank and its partners have established a sophisticated operation. After collecting food donations from farms, orchards and even grocery store suppliers, the Central Pennsylvania Food Bank sorts and packages food at its two Healthy Food Hub locations in Williamsport, PA and Harrisburg, PA. The packages are distributed to more than 1,200 partner agencies who ultimately get them into the hands of those in-need.
In the past 10 years, effectively since Arthur assumed his role as executive director, the Central Pennsylvania Food Bank has grown to distribute approximately five times the amount of food to communities and neighbors in need.
"We saw an extraordinary increase in demand in about 2009 following the Great Recession, so we really needed to expand," says Arthur. "We turned our attention to growing our operations and focusing on healthy eating by building our fresh produce and dairy product operations."
He adds: "The last decade has been really transformational for the Food Bank and the people and families we serve."
Enbridge provided financial support to the Central Pennsylvania Food Bank in 2021 and 2022 through our Fueling Futures grants, which support initiatives that contribute to a sustainable future by helping to improve, grow and nurture the environment. Each donation of $5,000 has been directed toward the Food Bank's general operations.
In addition to funding, Enbridge employees participated in a volunteer day during Hunger Action Month last September to pack 360 food boxes for seniors in need.
"Volunteering our time and skills is one of the most powerful ways to make a difference in our local community, and it can be just as rewarding for you as it is for those you are helping," says Kim Trois, a regional field analyst at Enbridge. "As it turns out, we had a ton of fun too."
Daily volunteer sessions highlight the current need for food security across the state, and donors can give in many ways—such as time, food or funds—to support the efforts.
Beyond working with countless passionate volunteers every day to serve the Food Bank's mission, Arthur notes the real impact his work has every day across central PA.
"I love going home at night knowing we are helping thousands of people get enough healthy food in their kitchen and pantries to serve good meals."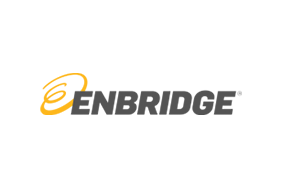 Enbridge Inc.
Enbridge Inc.
About Enbridge
At Enbridge, our name spells out our mission: a bridge to a sustainable energy future. That bridge safely connects millions of people around the world to the energy they rely on every day, fueling quality of life. Whether it's natural gas, oil or renewable power, the energy we deliver through networks spanning North America and our growing European offshore wind portfolio helps to heat homes, feed families, fuel vehicles and power industry. We're investing in modern energy infrastructure to sustain access to secure, affordable energy. We're also building on two decades of experience in renewable energy to advance new low-carbon energy technologies including hydrogen, renewable natural gas and carbon capture and storage. We're committed to reducing the carbon footprint of the energy we deliver, and to achieving net zero greenhouse gas emissions by 2050.
Headquartered in Calgary, Alberta, Enbridge's common shares trade under the symbol ENB on the Toronto (TSX) and New York (NYSE) stock exchanges. To learn more, visit us at Enbridge.com
More from Enbridge Inc.