Published 04-17-23
Submitted by Yum! Brands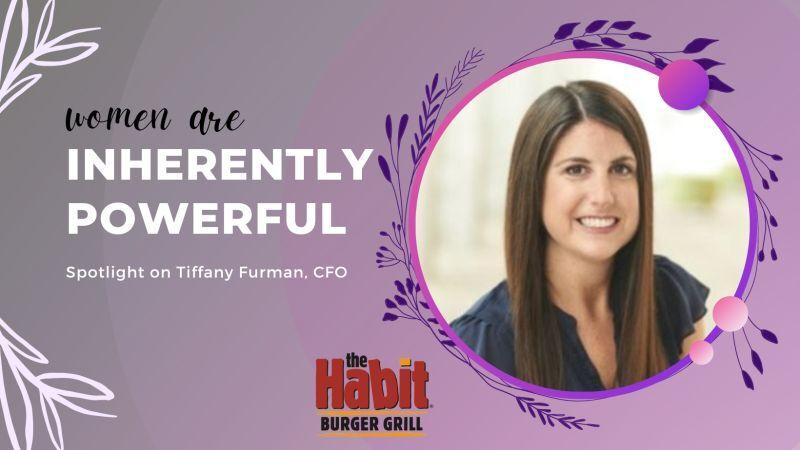 The Habit Burger Grill is proud to feature the female voices in our company that make The Habit Burger a more remarkable place to work. Meet our Chief Financial Officer, Tiffany Furman.
HBG: How do you achieve a work-life balance?
TF: I'd say prioritizing and having a really strong team leads to having more time for your personal life. You can't do everything, so it's helpful to pick and choose what will make the most impact. The key is to make sure you communicate to ensure the right people are aware and aligned with what you're focusing on and what you're putting further down the list. Also, taking the time to build the team's capability or hire the right person makes everyone's lives better. I've had some very high performing teams and it's amazing what they can accomplish quickly and efficiently. Lastly, I have an extremely supportive husband and we take turns taking on more life responsibilities when the other is busier.
HBG: Who Was Your Favorite Female Figure?
TF: Growing up, I was inspired by Cheryl Miller. Being from Indiana, I remember thinking it was so cool that Reggie Miller had an older sister that he self-admittedly would say could beat him at basketball. In addition to being a great player, she also thrived as a sports reporter and coach. It's such an achievement for her time considering the popularity of women sports, which is still lacking today.
HBG: How Can we Support & Empower Other Women?
TF: Throughout my own career, I've been fortunate to work with many amazing female leaders. These women empower others by leading by example, showing that anything is possible and providing opportunities to people who are most deserving regardless of gender or race.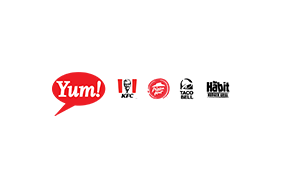 Yum! Brands
Yum! Brands
Yum! Brands, Inc., based in Louisville, Kentucky, has over 54,000 restaurants in more than 155 countries and territories, operating the Company's brands – KFC, Pizza Hut and Taco Bell – global leaders of the chicken, pizza and Mexican-style food categories. The Company's family of brands also includes The Habit Burger Grill, a fast-casual restaurant concept specializing in made-to-order chargrilled burgers, sandwiches and more. Yum! Brands was named to the 2021 Dow Jones Sustainability Index North America and was ranked on Newsweek's list of 2021 America's Most Responsible Companies. In 2022, Yum! Brands was named to 3BL Media's 100 Best Corporate Citizens.
More from Yum! Brands