Published 04-14-23
Submitted by Taproot Foundation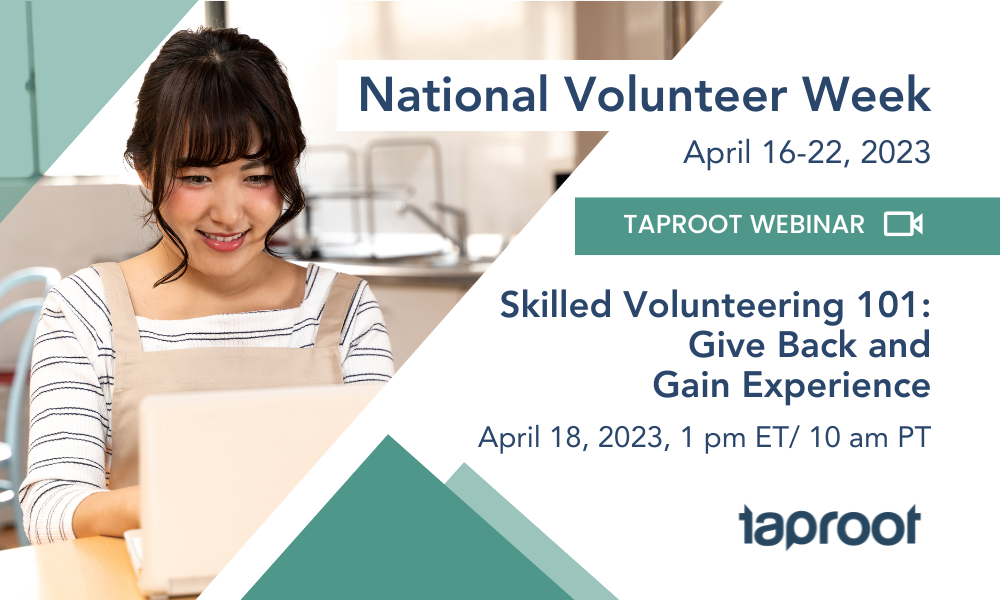 Tuesday, April 18 at 1 PM ET / 12 PM CT / 11 MT / 10 PT
April 16-22 marks National Volunteer Week, a national celebration of the impact of volunteerism. This year, Taproot isn't just celebrating social good—we're out to make even more of an impact! During National Volunteer Week, you're invited to join our match-making campaign as Taproot connects over 200 incredible social causes with talented, passionate volunteers (like you!)
Join this free Tuesday, April 18 webinar for a guide to giving back and gaining experience through Taproot's skilled volunteering opportunities. You will learn: 
Skilled volunteering 101! We'll share best practices from our 20+ years of experience in facilitating impactful pro bono connections.
How to find and apply for a virtual volunteer opportunity that matches your unique skill-set—during National Volunteer Week and every other week of the year.
Advice and inspiration from one of Taproot's experienced volunteer community members.
Register now to attend! Know other business professionals who are searching for ways to make a difference? Invite them to join our National Volunteer Week 2023 celebration—the more the merrier. 
This event will be recorded and shared with all registrants. Taproot Plus is free of cost and accessible to all business professionals, nonprofits, charitable organizations, and public institutions located in the United States, United Kingdom, European Union, Canada, and India.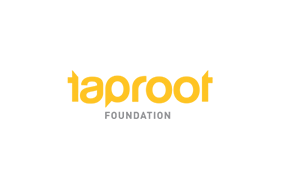 Taproot Foundation
Taproot Foundation
The Taproot Foundation is the provider of pro bono services to the nonprofit sector. It works to engage the country's millions of business professionals in pro bono service, building the infrastructure of organizations we rely on to strengthen and support our communities. Their pro bono model leverages the best practices of leading professional services companies to deliver reliable and quality marketing, human resources and technology services using corporate employees. Since 2002, the Taproot Foundation has recruited over 3,500 business professionals to awarded over $12 million in pro bono services to nonprofits in New York, Chicago and the San Francisco Bay Area.
More from Taproot Foundation