Published 04-14-23
Submitted by VolunteerMatch
April 14, 2023 /CSRwire/ - This Global Volunteer Month, the VolunteerMatch team welcomes two new members to their Board of Directors, Lillian Samuel, and Renee Kaplan, both highly respected CEOs in the nonprofit sector.
Jude O'Reilley, CEO of VolunteerMatch, says, "It is incredibly meaningful to us to have two such established leaders of social change join the VolunteerMatch Board. Non-profit organizations are at a crucial moment in their recovery from COVID. Volunteers play a critical role. Lillian and Renee bring a view from the grassroots and the grasstops that will help drive the next generation of our vision and strategy."
Lillian Samuel, the CEO of Big Brothers Big Sisters of the Bay Area, expressed her enthusiasm about joining the VolunteerMatch Board by stating, "As the CEO of an organization powered by volunteers to deliver our mission to mentor youth, I am thrilled to join the VolunteerMatch Board. I look forward to using my expertise and experience to achieve our shared vision of connecting good people to volunteer opportunities that make a positive impact in the community. Together, we can build a brighter future for all."
Renee Kaplan, the CEO of The Philanthropy Workshop, also shared her thoughts about becoming part of the leadership team, "VolunteerMatch is supporting individuals to get more connected to their communities and building trusted partnerships to do it. I am proud to join the Board of Directors and to be part of this movement to accelerate meaningful and greater impact for all."
With the addition of these two influential leaders, VolunteerMatch is even more well-positioned to accelerate meaningful connections and drive greater impact in the world of volunteering.
Learn more about Lillian, Renee, and our Board of Directors here.
----
VolunteerMatch 
Since 1998, VolunteerMatch has put the power of technology to good use by enabling the social sector to unlock over $14 billion worth of volunteer time. The award-winning nonprofit service has complemented and co-existed with commercial technologies to become the web's largest and most popular volunteer recruiting platform at volunteermatch.org.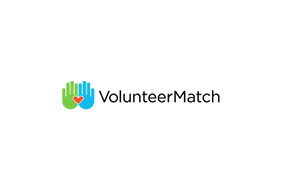 VolunteerMatch
VolunteerMatch
VolunteerMatch believes everyone should have the chance to make a difference. As the Web's largest volunteer engagement network, serving over 122,000 participating nonprofits, 100 network partners, and 13 million annual visitors, VolunteerMatch offers unique, award-winning solutions for individuals, nonprofits and companies to make this vision a reality. Since its launch in 1998, VolunteerMatch has helped the social sector attract more than $13 billion worth of volunteer services. Learn more about VolunteerMatch at VolunteerMatch.org, and follow @VolunteerMatch.
More from VolunteerMatch