Published 04-13-23
Submitted by The Home Depot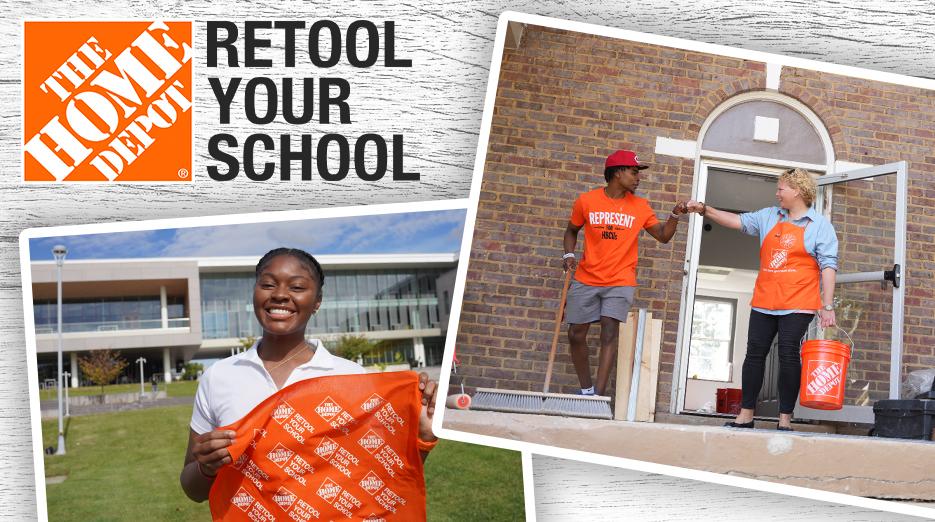 Originally published on Built From Scratch
ATLANTA, April 13, 2023 /CSRwire/ – In the 14th year of its Retool Your School program, The Home Depot awarded 36 Historically Black Colleges and Universities (HBCUs) with more than $2 million in grants to improve their college campuses. Alabama A&M University, Coahoma Community College and Fisk University placed first in their respective competition clusters, each winning a $150,000 grant. The 2023 Retool Your School program was expanded to include an additional $2 million in needs-based grants such as Innovation Lounge renovations, internship and externship programs, scholarships and more.
The Retool Your School Awards Celebration was held on Tuesday, April 11 at Mercedes-Benz Stadium to celebrate the participating schools and the 2023 program year. The event was hosted by actor, author, and HBCU alumnae, Rashan Ali. Andre Dickens, mayor of Atlanta, and Molly Battin, senior vice president and chief marketing officer of The Home Depot, delivered remarks to attendees about the importance of championing our nation's HBCUs.
"The Home Depot's commitment to HBCUs goes deeper than just financial support," said Molly Battin, senior vice president and chief marketing officer. "We recognize that HBCUs are fundamental to academic success and professional development in both the communities they serve and our nation as a whole. We're committed to preserving that incredible history and seeing that it continues to grow."
HBCUs participating in the Campus Improvement Grant program were separated into three clusters based on student population. The top ten schools with the most votes per cluster received grants ranging from $40,000 to $150,000. As part of the new needs-based grant program, 10 schools were also awarded with Innovation Lounge funding to enhance existing spaces on campuses where students can congregate, ideate and collaborate. 
Congratulations to all the winning institutions of the 2023 Retool Your School program.
Campus Improvement Grant Cluster 1 
Alabama A&M University
Jackson State University
Albany State University
Howard University
Hampton University
Grambling State University
Alabama State University
Southern University and A&M College
Winston-Salem State University
Norfolk State University
Campus Improvement Grant Cluster 2 
Coahoma Community College
South Carolina State University
Tuskegee University
Bethune-Cookman University
Kentucky State University
Benedict College
Savannah State University
University of Arkansas at Pine Bluff
University of Maryland Eastern Shore
Mississippi Valley State University
Campus Improvement Grant Cluster 3 
Fisk University
Tougaloo College
Johnson C. Smith University
Lane College
Texas College
Southwestern Christian College
Wilberforce University
Morris Brown College
Rust College
Saint Augustine's University
Innovation Lounge Grant 
Bethune-Cookman University
Florida A&M University
Interdenominational Theological Center
Lincoln University of Missouri
Meharry Medical College
Morehouse College
Morris Brown College
Southern University and A&M College
Southwestern Christian College
Voorhees College
Since 2009, through Retool Your School, The Home Depot has invested more than $9.25 million dollars to update, upgrade and uplift HBCU campuses. In 2023, the company quadrupled its Retool Your School commitment to $4 million as part of its continued dedication to celebrating the legacy and pride of HBCUs. To learn more, visit RetoolYourSchool.com.
Keep up with all the latest Home Depot news! Subscribe to our bi-weekly news update and get the top Built from Scratch stories delivered straight to your inbox.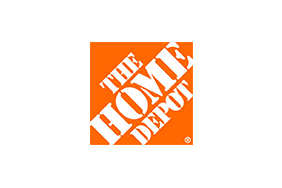 The Home Depot
The Home Depot
About The Home Depot
We are the world's largest home improvement specialty retailer with stores in all 50 states, the District of Columbia, Puerto Rico, U.S. Virgin Islands, 10 Canadian provinces, and Mexico.
More from The Home Depot