Published 04-13-23
Submitted by The Consumer Goods Forum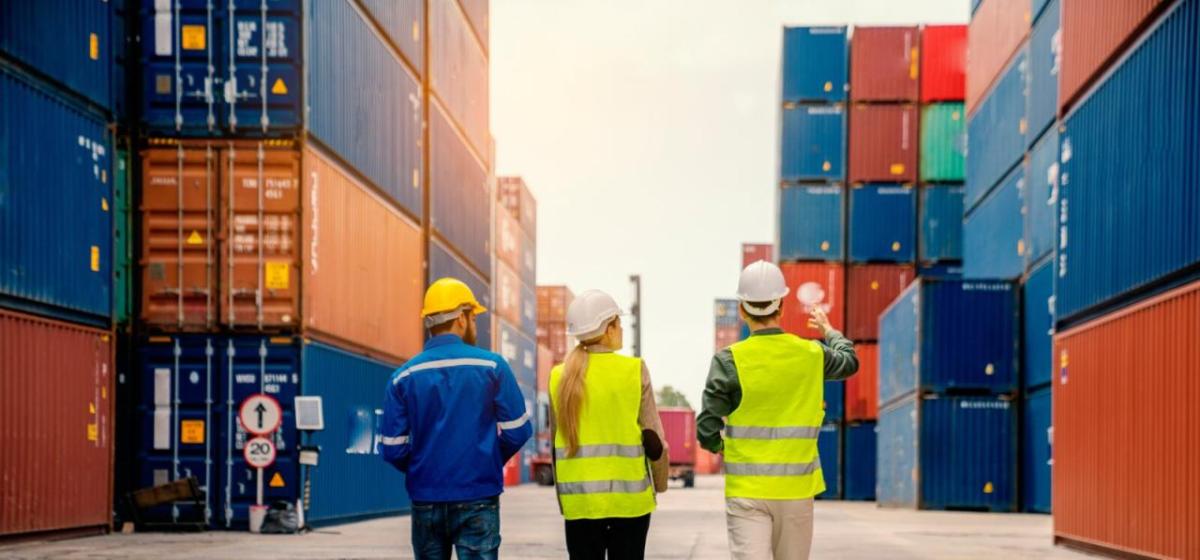 Pressure continues for companies to accelerate their actions in addressing the climate crisis. Investors are demanding ESG progress; governments are implementing new regulations, while customers and employees are pushing for change. Furthermore, the planet itself is applying pressure, with the Paris Agreement's deadline to limit the rise in global temperatures to 1.5°C rapidly approaching.
Simultaneously, expectations of procurement have never been higher. With access to nearly all business functions and significant reach, procurement is elevating its role from driving efficiency to unlocking innovation and growth, becoming a key strategic business partner in relation to tackling ESG commitments. With research showing that more than 90 percent of an organisation's greenhouse gas emissions are attributable to supply chains, procurement's role could prove transformational.
Leading businesses must successfully utilise the collective power of their extensive supplier network. Best-in-class supplier management is the key to gathering intelligence, enhancing collaboration, reducing risk and unlocking new sources of sustainable value.
Building a Framework for Next-Generation Sustainable Procurement
Businesses must optimise the impact of their supplier network through diligent supplier management, paving the way for sustainable innovation. Many businesses lack a comprehensive Supplier Management Model to unite disparate thinking, visibility to inform tracking methods and consistent governance processes to mitigate risk. This makes it difficult to infuse procurement with purpose.
However, next-generation solutions can help overcome these barriers. Future-facing businesses seek partners to guide the supplier segmentation process, establish scorecards, implement risk mitigation practices and create relationship management strategies that set the foundation for enterprise-wide improvements.
Research from Forrester Consulting and WNS reveals that 42 percent of decision-makers agree that third-party service providers are key enablers in their data and analytics journeys – and a similar sentiment is emerging in supplier management.
Automation, particularly for work done at the transactional level, is providing a backbone for these frameworks, creating efficiencies and helping avoid human error. While all procurement organisations are different, automating intelligently and incrementally and investing in a strong change management process can create new opportunities for innovation.
Such solutions can take many forms, with supplier self-service portals as one example of how next-generation automation tools can deliver efficient exchange and flow of supplier communications. These scalable solutions can help reduce supplier queries by up to 60 percent. This is a result of improved data management and transparency, enhanced collaboration and real-time updates, among other benefits – freeing up new opportunities to align supplier networks and vendors with enterprise sustainability goals.
Creating Sustainable Communities through a Partner-Oriented View
A robust supplier management framework, coupled with the right balance between human and artificial intelligence, enables buyers and suppliers to shift away from adversarial relationships toward partner-oriented ones. This provides a platform from which enterprises can coach, engage and even co-create solutions with suppliers to help meet sustainability goals.
When engaging suppliers on sustainability issues, organisations should adopt a multi-faceted approach. Strong supplier intelligence can help enterprises strategically select which suppliers to engage, certifying those performing well against pre-defined sustainability metrics. Continuous reporting and improved visibility can decrease supplier risks and encourage adherence to contract terms and conditions while ensuring that suppliers failing to execute sustainability goals are engaged, retrained and managed optimally or penalised.
Open-source approaches represent a means to improve supplier relationships and embrace sustainability through the value chain. One global cosmetics brand with rigorous ethical standards, for instance, has committed to providing open-source technological solutions that its suppliers can tap into in the fight for supply chain transparency and digital innovation.
To encourage further action, businesses should communicate the myriad benefits of sustainable action to the bottom line of suppliers and the entire value chain. This could include earning the favour of the 64 percent of US consumers who say they would switch from a brand they usually buy to another brand that is more transparent about its products' origins and supply chain. Or it could include showing how adopting circular economy strategies could cut global greenhouse gas emissions by 39 percent and unlock trillions in economic value.
Decarbonising through Digital Transformation
Promisingly, investment in the right digital technologies is enabling businesses to accelerate supply chain sustainability. Future-facing cloud-based analytics platforms provide end-to-end solutions that unlock new value. With the PwC global investor survey revealing that 75 percent of investors say companies should address ESG issues even if doing so reduces short-term profitability, now is the time to embrace such solutions.
These next-generation platforms can ingest data from many external sources and run advanced AI and ML algorithms, enabling enterprises to stay on top of expanding external ecosystems. Notably, analytics platforms and data visualisation tools provide procurement decision-makers with optimised insights, improving decision-making.
Emerging technologies are also providing agile and sustainable solutions for procurement, with blockchain key among them. According to WNS and Corinium Intelligence research, 37 percent of digital business leaders say blockchain will be pivotal for their digital transformation. Blockchain's distributed ledger technology allows users to create secure, real-time communication networks with partners around the globe to support supply chains, delivering new levels of trust between buyers, suppliers and end customers.
Applying this to sustainability, one global car manufacturer has become the first to implement global traceability of the cobalt used in its batteries, boosting the transparency of the raw material supply chain. This means that the manufacturer is assuring its customers of responsible sourcing and compliance with regulations. Such innovations will become increasingly common over the next decade, with the blockchain supply chain market expected to reach USD 9.85 Billion in value by 2025.
Unlocking a Network of Innovation
By re-imagining existing processes, investing in the right technology and adopting a collaborative mindset, businesses can unlock all-new levels of sustainable innovation through supplier management. Doing so can drive an impact across the entire value chain.
Take the radio frequency identification technology as an example. As well as providing procurement teams with inventory visibility to better meet demand and reduce waste, it can be integrated into products to provide end customers with information about material provenance or local recycling options.
What's clear is that solutions to the once-in-a-generation challenges currently being faced within the business landscape sit beyond the reach of any single company. By harnessing their unique internal position and external reach, procurement decision-makers can utilise their vast community of suppliers to power sustainability across the supply chain.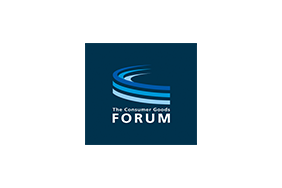 The Consumer Goods Forum
The Consumer Goods Forum
The Consumer Goods Forum ("CGF") is a global, parity-based industry network that is driven by its members to encourage the global adoption of practices and standards that serves the consumer goods industry worldwide. It brings together the CEOs and senior management of some 400 retailers, manufacturers, service providers, and other stakeholders across 70 countries, and it reflects the diversity of the industry in geography, size, product category and format. Its member companies have combined sales of EUR 3.5 trillion and directly employ nearly 10 million people, with a further 90 million related jobs estimated along the value chain. It is governed by its Board of Directors, which comprises more than 50 manufacturer and retailer CEOs. For more, please visit: www.theconsumergoodsforum.com.
Join our global community to stay abreast of the latest news on how the consumer goods industry is working together efficiently for positive change and building better lives through better business: Twitter, LinkedIn, YouTube.
Contact:
Lee Green
Director, Communications
+33 1 82 00 95 70
Louise Chester
Communications Officer
+33 1 82 00 95 91
More from The Consumer Goods Forum