Published 04-12-23
Submitted by Carol Cone ON PURPOSE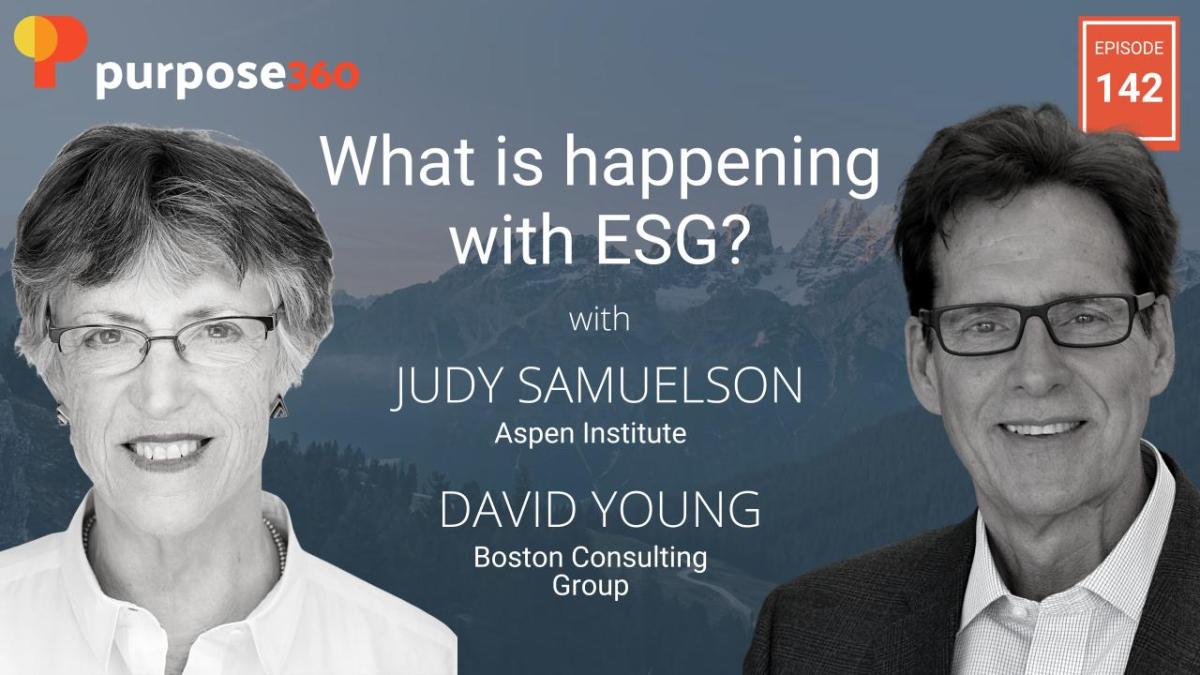 ESG — which stands for Environmental, Social, and Governance — has become increasingly important as businesses recognize their responsibility to prioritize environmental and social investments.
Over the past few months, ESG has come under fire as politicians challenge whether ESG factors should be considered by investment managers and state pension funds. With the threat of being labeled "woke," companies are looking for counsel on how they can maintain their commitments to environmental and social impact without being brought into the ESG fray.
We invited two business leaders to explain the ESG controversy and provide their insight to business leaders: Judy Samuelson, VP, Founder, and Executive Director of the Aspen Institute's Business and Society Program, and David Young, Managing Director and Senior Partner of Boston Consulting Group.
Listen for insights on:
Why the ESG controversy is happening now
How the industry can shift the conversation away from politics and to better business
How businesses can hold themselves accountable with no single, accepted standard for ESG reporting
Why Boards are critical to advance ESG
To listen to this episode and others, visit Purpose 360 Podcast.
Listen to the podcast here.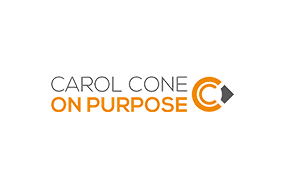 Carol Cone ON PURPOSE
Carol Cone ON PURPOSE
Carol Cone ON PURPOSE is a pioneering consultancy helping companies, brands, and organizations harness the power of social purpose to advance their business and social impact. CCOP's proven approach meets clients at any point on their  purpose journey to unlock opportunities to build reputation, inspire employees, exceed financial targets, and support the greater good. The consultancy is led by Carol Cone, regarded as one of the founders of the purpose movement in the early 1980s and has been internationally recognized for her work.
More from Carol Cone ON PURPOSE