Published 04-12-23
Submitted by Viatris
By: Niki Kapsambelis
To see Anita Abu Bakar from the outside was to see the picture of confidence: a self-described extrovert, she was surrounded by friends, a onetime school leader who grew into a woman who loved her work as an investment banker in her native Malaysia. She was happily married and the mother of two small children.
But to see her from that angle was to get only half the picture.
Inside, she spent years struggling with her mental health, starting in her childhood. As an adult, she would be diagnosed with a panic disorder and mild to moderate depression. But growing up, she didn't quite understand what was happening, so she lived with the dichotomy between her two worlds – the happy exterior and the painful interior – for years.
Until one day, she couldn't.
Nine years ago, the struggle finally caught up with her – and caught her off guard.
"I lost functionality in life. I could no longer work. I couldn't take care of my kids. I couldn't function as a normal human being," Anita recalled. "And that really hit me hard, because everything became beyond my control."
She fell into what she described as "a deep and dark hole." The psychological pain was excruciating. She felt as though her brain was trying to kill her, and she – the capable woman so many people admired – had no idea where to turn. She could not understand what was happening to her.
Anita's experience echoes a worldwide trend. According to the World Health Organization, in 2019, one in every eight people, or 970 million people worldwide were living with a mental disorder, with anxiety and depressive disorders being the most common. Since 2019, rates of these conditions increased by 25% in the first year of the COVID-19 pandemic. (For additional information on the global burden of mental health disorders, visit our report, Creating an Integrated Approach to Noncommunicable Diseases, on page 19.)
Yet despite their growing prevalence, the stigma of mental health disorders persists. Anita cited stigma as a factor in her own crisis: "You feel really ashamed. You feel very embarrassed with what you're going through, and there was a lot of fear attached to it." (Anita shared additional thoughts on the role of stigma in mental health in Viatris' Listen Well podcast.)
It was her gynecologist, a trusted health care provider for 10 years, in whom Anita finally confided.
"The first thing I said to her was, 'I'm not crazy,'" Anita recalled. "And then she said, 'Of course you're not."
The doctor also told Anita there was a 99% chance she would recover – a statement that created hope in a time of fear and confusion.
The gynecologist's compassion and reassurance were fundamental to Anita's eventual recovery. She referred Anita to a psychiatrist, and because Anita believed she could return to a functional and fulfilling life, she was better able to participate in that journey.
Today, Anita is an internationally recognized advocate for mental health and social issues. She is the founder and president of the Mental Illness Awareness & Support Association (MIASA), which champions the recovery model and human rights-based approach to addressing mental health.
In her work, she encourages health care providers to discuss stigma and its accompanying fear with their patients to empower them as they begin to recover.
"For me, it's always about working together in that process, in that journey, and it improves recovery outcome tremendously if that (conversation) happens from the very beginning," she noted.
The COVID-19 pandemic has raised awareness about mental health struggles, but Anita worries that the momentum is fading, even though more people struggle now than ever before due to factors such as isolation, financial uncertainties and loss of jobs and loved ones. She pointed out that the World Health Organization has highlighted an urgent need worldwide to transform access to mental health care.
Training primary care providers in effective coping mechanisms and strategies, as well as offering mental health screens at primary care sites, could go a long way toward helping people who are struggling, she noted.
Likewise, reducing stigma and providing peer support are critical to helping people recover, Anita said. MIASA's programming offers an array of peer-led support activities, a process that creates hope.
"For me and for the millions of people that are struggling, that's what they need: they need hope," she said. "And they need you to trust them that you can recover and thrive in this journey, and that is indeed, for me, the most powerful thing."
Expanding Awareness Through Public-Private Partnerships
One silver lining of the COVID-19 pandemic has been the involvement of the private sector in partnerships designed to increase access to mental health resources and increase awareness, says Anita Abu Bakar, founder and chief executive officer of the Mental Illness Awareness & Support Association (MIASA).
Viatris is proud to partner with Anita on several initiatives, including:
"Viatris came in so confident of us, so supportive of our effort," Anita said. "It was truly humbling that an organization like Viatris would want to support us and the cause that we are advocating and fighting for."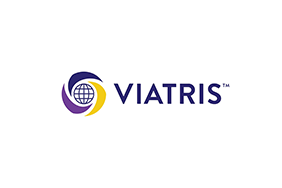 Viatris
Viatris
Viatris Inc. (NASDAQ: VTRS) is a global healthcare company empowering people worldwide to live healthier at every stage of life. We provide access to medicines, advance sustainable operations, develop innovative solutions and leverage our collective expertise to connect more people to more products and services through our one-of-a-kind Global Healthcare Gateway®. Formed in November 2020, Viatris brings together scientific, manufacturing and distribution expertise with proven regulatory, medical, and commercial capabilities to deliver high-quality medicines to patients in more than 165 countries and territories. Viatris' portfolio comprises more than 1,400 approved molecules across a wide range of therapeutic areas, spanning both non-communicable and infectious diseases, including globally recognized brands, complex generic and branded medicines, and a variety of over-the-counter consumer products. With more than 38,000 colleagues globally, Viatris is headquartered in the U.S., with global centers in Pittsburgh, Shanghai and Hyderabad, India. Learn more at viatris.com and investor.viatris.com, and connect with us on Twitter at @ViatrisInc, LinkedIn, Instagram and YouTube.
More from Viatris