Published 04-12-23
Submitted by DOW
On World Water Day, Dow announces a new partnership with Water.org to help provide lasting access to reliable, safe water and sanitation through affordable financing, such as small loans, in Queré taro, Mexico. Dow's funding also will support areas facing high water scarcity with solutions such as rainwater harvesting.
Water.org is a global non-profit organization working to bring water and sanitation to the world. The organization works to make water and sanitation solutions safe, accessible and cost-effective. When people in need are empowered with these life-changing resources it gives women hope, children health and families a bright future.
Learn more about Gloria and Sergio who used a small loan to get access to safe water in Mexico.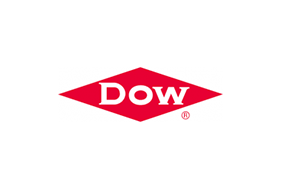 DOW
DOW
Dow (NYSE: DOW) combines global breadth; asset integration and scale; focused innovation and materials science expertise; leading business positions; and environmental, social and governance leadership to achieve profitable growth and help deliver a sustainable future. The Company's ambition is to become the most innovative, customer centric, inclusive and sustainable materials science company in the world. Dow's portfolio of plastics, industrial intermediates, coatings and silicones businesses delivers a broad range of differentiated, science-based products and solutions for its customers in high-growth market segments, such as packaging, infrastructure, mobility and consumer applications. Dow operates manufacturing sites in 31 countries and employs approximately 37,800 people. Dow delivered sales of approximately $57 billion in 2022. References to Dow or the Company mean Dow Inc. and its subsidiaries.  For more information, please visit www.dow.com or follow @DowNewsroom on Twitter.
More from DOW