Published 04-12-23
Submitted by The Chemours Company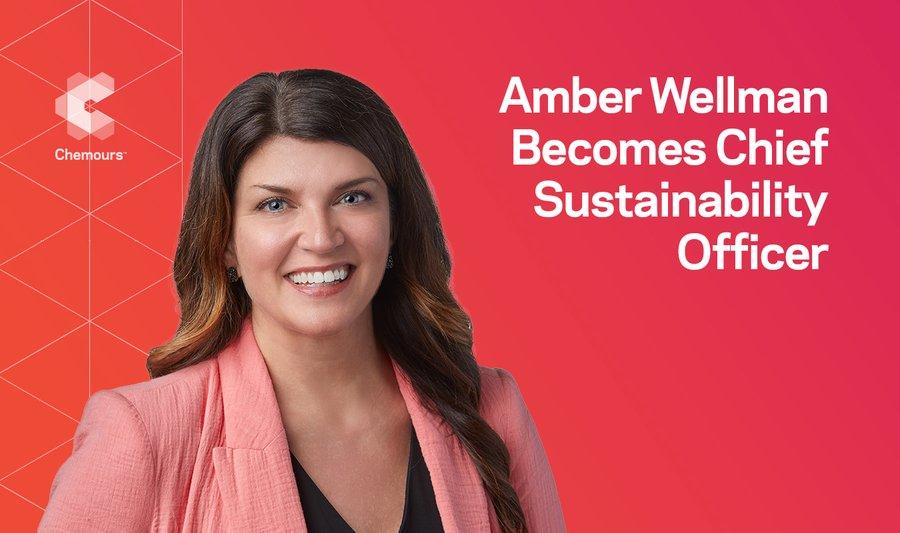 WILMINGTON, Del., April 12, 2023 /CSRwire/ - The Chemours Company ("Chemours") (NYSE: CC), a global chemistry company with leading market positions in Titanium Technologies, Thermal & Specialized Solutions, and Advanced Performance Materials, announces the appointment of Amber Wellman, Ph.D., to Chief Sustainability Officer.
"Amber's strong passion for sustainability and stewardship, backed by her technical background and leadership skills, make her the ideal person to lead the next chapter of the company's end-to-end sustainability efforts," said Jonathan Lock, Senior Vice President and Chief Development Officer. "Amber has been invaluable in driving progress toward our Corporate Responsibility Commitment goals as an essential part of our business strategy and I am thrilled to welcome her to her new role."
Amber Wellman brings 15 years of experience innovating within the pharmaceutical and chemical industries, including half a decade at Chemours' former parent company. Since joining Chemours upon its creation in 2015, she has held several positions across manufacturing technology and research, analytical labs, and the Advanced Performance Materials (APM) segment. As Sustainability Director for APM, Ms. Wellman has been instrumental in incorporating sustainability into all levels of business strategy development, decision-making, and operations.
Ms. Wellman succeeds Sheryl Telford, the company's first Chief Sustainability Officer, who retired at the end of March. Ms. Wellman will lead Chemours' continued effort to achieve its Corporate Responsibility Commitment goals, including at least a 99% reduction in fluorinated organic compound emissions, achieving net zero greenhouse gas emissions and ensuring at least 50% of the company's product portfolio contributes to the United Nations Sustainable Development Goals.
"Chemours' ambitious Corporate Responsibility Commitments, along with our focus on sustainable innovation and responsible manufacturing, are foundational to our vision to create a better world through the power of our chemistry," continued Mr. Lock. "We are grateful for our strong internal talent pool that allows us to continue the significant progress we've already made in these areas. A driving force behind that progress was Sheryl Telford, whom I would like to thank for her indelible impact on Chemours and its sustainability journey. The chemistries we provide our customers and the world are essential to enabling the new, green economy and we are steadfast in our drive to deliver our chemistry responsibly."
An analytical chemist by training, Ms. Wellman will play a central role in forging strategic collaborations and partnerships with external experts, companies, industries and organizations to advance
Chemours' sustainability efforts and advocate for sustainable, science-based policy and regulation.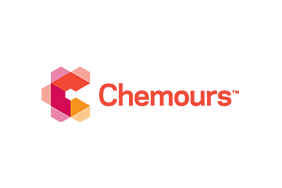 The Chemours Company
The Chemours Company
The Chemours Company (NYSE: CC) is a global leader in Titanium Technologies, Thermal & Specialized Solutions, and Advanced Performance Materials providing its customers
with solutions in a wide range of industries with market-defining products, application expertise and chemistry-based innovations. We deliver customized solutions with a wide range of industrial and specialty chemicals products for markets, including coatings, plastics, refrigeration and air conditioning, transportation, semiconductor and consumer electronics, general industrial, and oil and gas. Our flagship products are sold under prominent brands such as Ti-Pure™, Opteon™, Freon™, Teflon™, Viton™, Nafion™, and Krytox™. The company has approximately 6,600 employees and 29 manufacturing sites serving approximately 2,900 customers in approximately 120 countries. Chemours is headquartered in Wilmington, Delaware and is listed on the NYSE under the symbol CC.
More from The Chemours Company