Published 04-10-23
Submitted by Cummins, Inc.
With so many different streams of production, when it comes to sustainability, the Columbus Engine Plant aims for continuous improvement. Dave Wehrkamp, the plant's former Health, Safety and Environmental (HSE) leader, says the plant is always looking for ways to improve its sustainability efforts by asking questions like, "What items in the facility are top energy users?" or "How can we reduce the impact of machinery while maintaining efficiency?"
Over the years, the Columbus Engine Plant (CEP) has become home to the manufacturing, research and development of multiple Cummins Inc products. From battery packs and electric driveline components to heavy-duty machining of heads and blocks for the X15 engine, the plant tackles it all. It's become home to the Light Duty Tech Center (LDTC) for research and development for light, medium and heavy-duty engines, Cummins Inc. Turbo Technologies, and the Historic Restoration Center (HRC).
Leveraging community partnerships
One way the plant has focused on its environmental impact is through its partnership with the Indiana Department of Environmental Management (IDEM). The program aims to protect human health and the environment while implementing federal and state regulations. Columbus Engine Plant is part of IDEM's Partners for Pollution Prevention and Environmental Stewardship programs.
The Partners for Pollution Prevention Program is a forum where Indiana businesses, nonprofits and government agencies work together to establish pollution prevention policies. Through the program, the plant learns valuable sustainability and pollution reduction strategies, shares insights and stays informed on the latest pollution reduction technologies. As part of the Pollution Prevention Program, Columbus Engine Plant:
Helps employees understand their role in executing pollution prevention goals.
Incorporates pollution prevention planning when creating new products or services.
Creates an outreach program for promoting and supporting pollution prevention efforts.
Makes waste reduction and pollution prevention resources available to members of the community.
Columbus Engine Plant is also one of 51 businesses in IDEM's Environmental Stewardship Program. This program recognized Indiana businesses that go above and beyond current environmental regulations. Businesses that qualify for the program are those that consistently look for ways to reduce waste, improve efficiency and shrink their environmental impact.
-END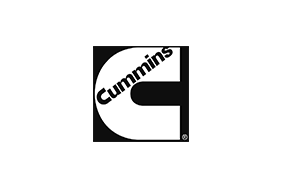 Cummins, Inc.
Cummins, Inc.
Cummins Inc., a global power leader, is a corporation of complementary business segments that design, manufacture, distribute and service a broad portfolio of power solutions. The company's products range from diesel, natural gas, electric and hybrid powertrains and powertrain-related components including filtration, aftertreatment, turbochargers, fuel systems, controls systems, air handling systems, automated transmissions, electric power generation systems, batteries, electrified power systems, hydrogen generation and fuel cell products. Headquartered in Columbus, Indiana (U.S.), since its founding in 1919, Cummins employs approximately 61,600 people committed to powering a more prosperous world through three global corporate responsibility priorities critical to healthy communities: education, environment and equality of opportunity.
More from Cummins, Inc.