Published 04-10-23
Submitted by Yum! Brands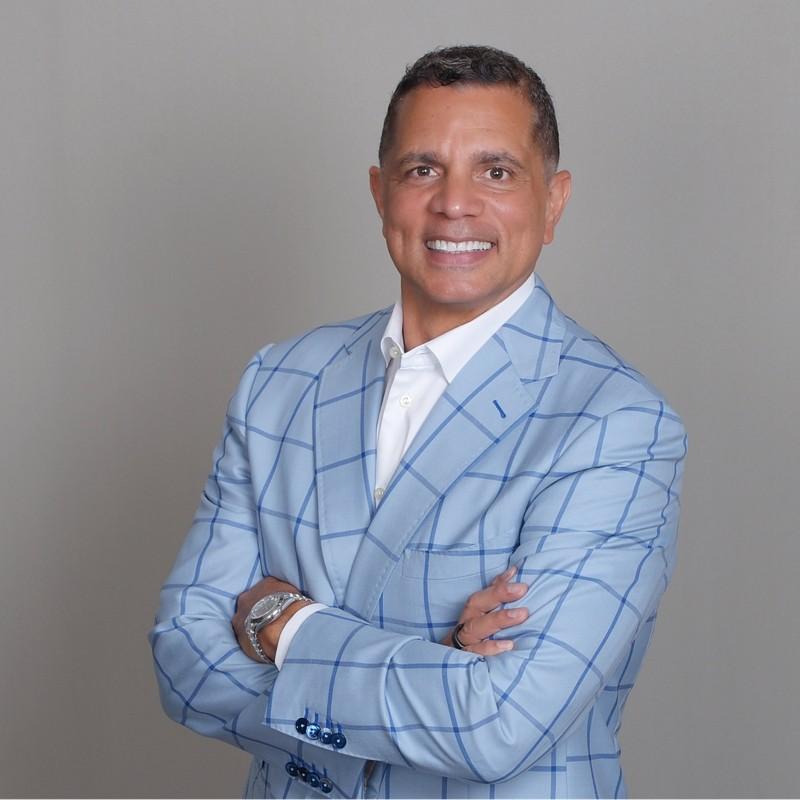 We all know that representation matters, and this is especially important in business. In a new series for 2023, Pizza Hut LLC and its restaurants will be showcasing a franchisee for each heritage month (Black History Month, Women's History Month, etc.) to have a chance to get to know them more personally; learn more about their culture, background and traditions; and celebrate the diversity represented within Pizza Hut LLC's franchise group.
We recently sat down with Pizza Hut franchisee Jason Cochran, Chief Executive Officer of American West Restaurant Group (AWRG), to learn more about his background and career journey, hear some of the challenges he's faced in business and discover what advice he'd give aspiring business owners.
Share with us a little about your background, your career journey and how you landed where you are.
"I received my MBA from Southern Methodist University (SMU Cox School of Business) in Dallas, Texas. Since then, I've accumulated more than 25 years of experience in various positions across restaurant fast casual, specialty retail, sporting goods, consumer electronics and fashion apparel. I spent 14 years at GameStop and four years at Chipotle, with my last role being Vice President of Operations. Now, at AWRG, I have the amazing job of leading the third-largest franchise group with Pizza Hut restaurants and bringing my passion for leading operational excellence across the organization."
As a mixed-race business owner, have you experienced any career challenges and, if so, how did you overcome them?
"I have experienced many career challenges requiring perseverance, mainly with identifying role models and associations. Throughout my career, it was often difficult to find bi-racial mentors who I could connect with, especially on similar leadership characteristics. It's important – both personally and professionally in business – to experience having role models. However, having a growth mindset and discovering what it means to be authentic with my natural style, has opened many doors to be the best version of myself."
What made you choose to be a Pizza Hut franchise owner?
"I was attracted to Pizza Hut, primarily because of the many fond memories I have with my mom, dad and brother visiting our neighborhood "red roof" on Bethany Home Road in Glendale, Arizona. I have always had a connection with Pizza Hut and relate it to family and fun food. Having an opportunity to lead the third-largest Pizza Hut franchisee is a fulfilling way to enable a legacy of memories for thousands of store team members and millions of customers."
How do you support diverse communities in and outside of your business? What can other business leaders do to provide more support and create a more inclusive community?
"I believe that supporting diversity, equity and inclusion is in three buckets for me. First, it starts with my responsibility as a husband and father of a multi-racial family. While the demands of my career consume a lot of my time, when I'm spending time with my family, I focus on being in the moment and opening conversations about how they see the world and scenarios of how others might innocently perceive them.
The second bucket is as a Pizza Hut franchisee. As a franchisee, I welcome the obligation of employing people within the community who represent local customers. I strive for an organizational environment that fosters an atmosphere that provokes employees to thrive and pursue their passion. Talking with team members about their professional goals, providing support to unlock barriers, and celebrating wins is essential to creating positive outcomes. Tying these outcomes to more sales, more profit, and less cost, along with developing people, create a culture of having fun and being accountable for growth.
The third bucket is as the CEO of AWRG. As a franchisee operator in business communities, it is important that our company supports investing and giving back, related to our cultural values that have the best interest for sustaining our Pizza Hut reputation. Being involved with schools – sponsoring sports events, supporting fundraisers, providing school lunches, and promoting the Pizza Hut BOOK IT! program – builds academic capabilities, which influence the future of communities we serve. It is important that AWRG does its part with Pizza Hut to cultivate systems in order to grow diversity in communities."
In celebration of Black History Month, are there any special cultural traditions or activities that you participate in?
"As a family, we tend to watch biographies, documentaries, movies and read books that represent real history, progress for civil rights and our changing the world. While my sons, 13 and 10, marvel over the superhero movie series Black Panther and Creed, this year, we watched Emancipation and Till. We usually attend a festival, and my wife often attends or teaches Afro-Colombian salsa classes."
Who, within the Black community, has been your biggest inspiration – both in life and business?
"I am inspired by the movement of Black community leaders in the mid-50s to late '60s and '70s in the U.S. This was the era of Rosa Parks, Martin Luther King Jr., Mohammed Ali, and Shirly Chisholm – people who made bold declarations that will forever change the world for Black communities. I am most inspired by what my mother and father persevered through as a bi-racial married couple in the 1960s, when interracial marriage was banned in 16 states. I am most emotionally moved by Mildred and Richard Loving – who fought against the laws of Virginia, confining them and everyone else from marrying interracially. June 12 is Loving Day – an important day in my eyes – and it's the celebration in the U.S. marking the day the Supreme Court struck down state bans against interracial marriage."
When you were an aspiring business owner, what is some advice that would have been helpful to you or that you wish you had?
"I was very fortunate to have a football coach during my teenage years who invested time, introducing me to writing positive affirmations, having goals, and maintaining a positive self-image. My advice for today's business owners and young entrepreneurs would be to "dream BIG," and "FAIL fast." Meaning: Unleashing a mindset to envision what you really want out of life without limitations. FAIL is simply – First Attempt At Learning."
If you could tell your child-self some advice, what would it be?
"Embrace who you are, regardless of differences to those around you, because it will enable the best version of yourself."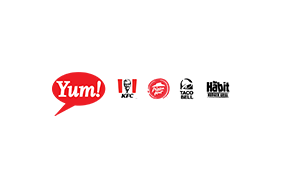 Yum! Brands
Yum! Brands
Yum! Brands, Inc., based in Louisville, Kentucky, has over 54,000 restaurants in more than 155 countries and territories, operating the Company's brands – KFC, Pizza Hut and Taco Bell – global leaders of the chicken, pizza and Mexican-style food categories. The Company's family of brands also includes The Habit Burger Grill, a fast-casual restaurant concept specializing in made-to-order chargrilled burgers, sandwiches and more. Yum! Brands was named to the 2021 Dow Jones Sustainability Index North America and was ranked on Newsweek's list of 2021 America's Most Responsible Companies. In 2022, Yum! Brands was named to 3BL Media's 100 Best Corporate Citizens.
More from Yum! Brands