Published 04-10-23
Submitted by GoDaddy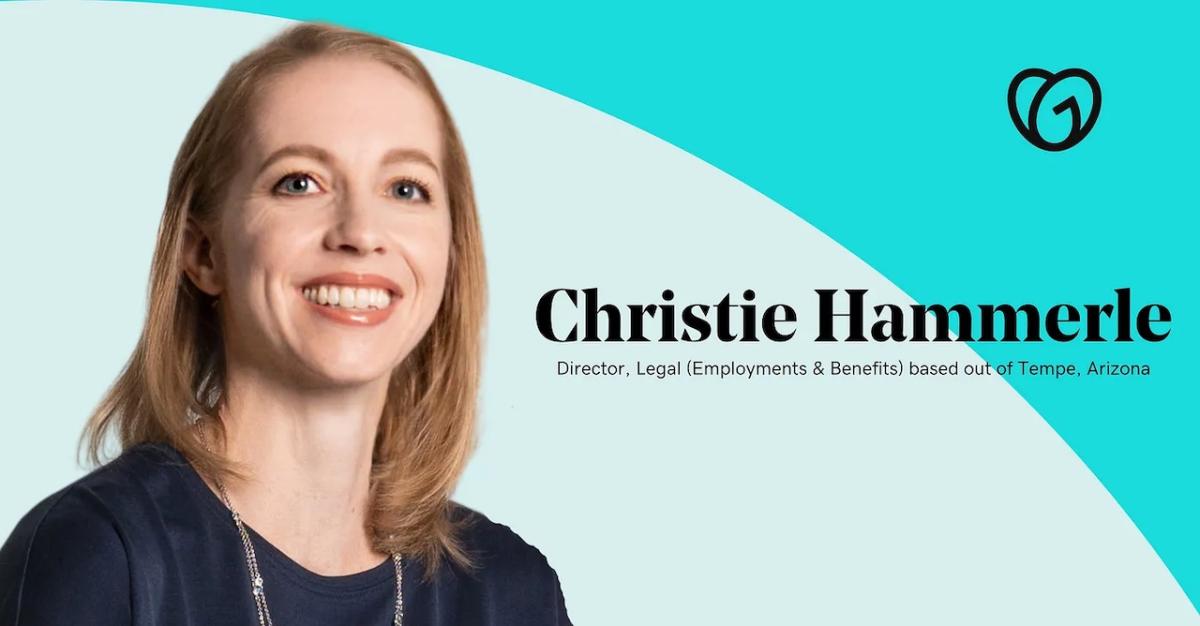 Originally published on GoDaddy Life
Tell us a little bit about yourself and your career at GoDaddy.
Hi! My name is Christie Hammerle, and I work on GoDaddy's legal team, handling employment and benefits matters for the company. I have been with GoDaddy almost six years — and prior to becoming a full-time employee, I was a contractor (on two separate occasions) for my current team! I fell in love with GoDaddy during my contractor days, and my appreciation for our people, our culture, and our company mission has only deepened. I can honestly say that I've never had a boring day at GoDaddy, and no two days have been the same. My role engages me, challenges me, and helps me grow as an attorney and as a person.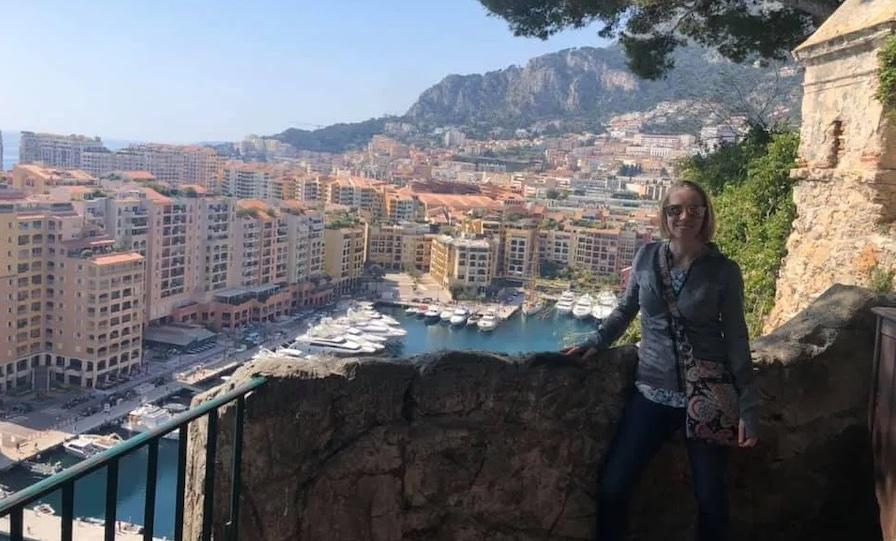 Can you share more about GD Green and your involvement with the ERG?
GD Green's mission is: by raising awareness and educating employees about environmental issues, we aim to foster community, create change within GoDaddy, and inspire employees to make more sustainable decisions. This mission really resonates with me. In the last couple of decades, I've felt incredibly frustrated and defeated about widespread climate change denialism, and my eco-anxiety led to a feeling of helplessness. I didn't want to let these feelings become a breeding ground for apathy, so I decided I'd look for steps that I could take to minimize my carbon footprint and my overall environmental impact. I'm nowhere near perfect in my efforts, but I refuse to let perfect be the enemy of good.
I am passionate about GD Green's goal of inspiring employees to make more sustainable decisions. It has been so helpful to have a community of like-minded individuals with thoughtful views and helpful suggestions for incorporating additional aspects of sustainability into both our work and personal lives.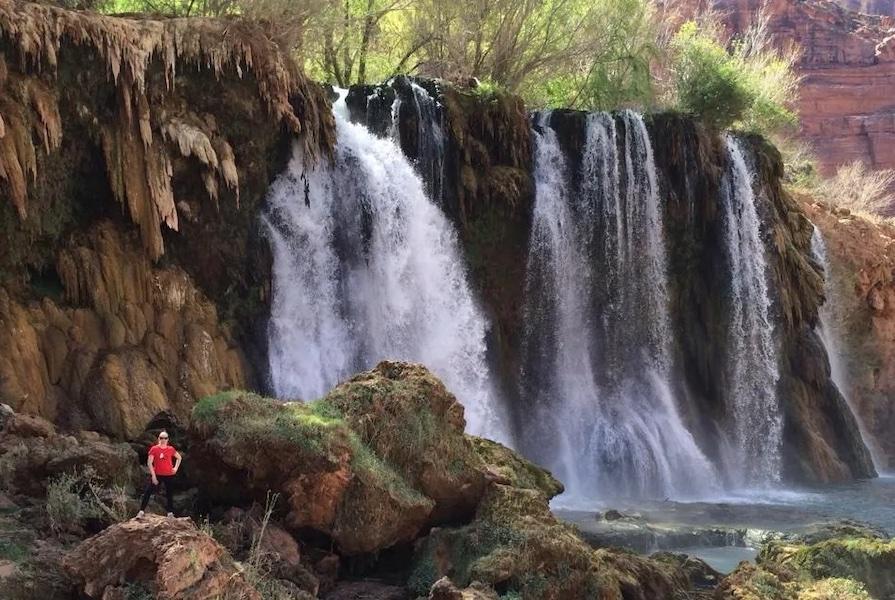 Do you mind sharing the statistic that speaks to you the most, coming out of GoDaddy's latest Sustainability Report?
I did a stretch assignment in my department for the 2021 Sustainability Report that involved benchmarking how other companies account for, disclose, and take tangible steps to reduce greenhouse gas emissions. I was thrilled when GoDaddy confirmed its commitment in the 2021 Report to reduce our scope 1 and 2 greenhouse gas emissions by at least 50% by 2025. I was also very pleased that GoDaddy cemented its commitment to the United Nations Sustainable Development Goals by joining the United Nations Global Compact on human rights, anti-corruption, labor, and environment. It's encouraging to see corporations stepping up for environmental progress under circumstances where global governments have failed to reach consensus on appropriate climate action.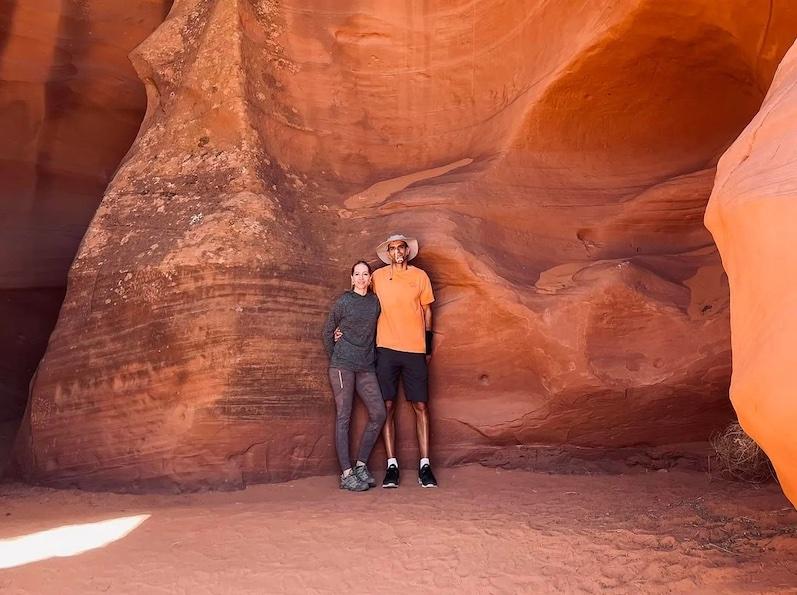 What are ways you try to play a role in how we prioritize the health of the planet?
In the words of GoDaddy's CEO, Aman Bhutani, "I try to be a little bit better today than I was yesterday" when it comes to prioritizing the health of the planet. I have a reverse osmosis water filtration system at home, so my family and I can avoid using plastic bottles; I also steer clear of other single-use plastics whenever possible, including by using compostable/biodegradable options (where single-use is the only practical alternative). Within the last few years, I have added solar panels to my home and exchanged my grass for turf. And this year I bought my first electric vehicle. I also live in a very walkable neighborhood, and I regularly walk or run instead of driving for small errands (knocking out the errand and exercising in one fell swoop)! Finally, I've significantly reduced my consumption of meat and animal products — and plan to be even better about that once my kids are out of the house.
I stay motivated to be mindful of environmental issues by focusing on the many positives: renewable power sources are soaring, and carbon-free sources supplied more than 40% of the U.S.'s total energy output last year. EVs are cheaper than ever with an increasing rate of adoption. And although we can't "innovate our way out of danger," some of the technological advances — including breakthroughs around carbon dioxide removal and seawater desalination — are exciting and give me hope for accelerated investment in clean technologies. And of course, I'm grateful to work for a company that has intentionally infused sustainability priorities into its business operations — including through its support of GD Green, whose members inspire and propel me.
"We have forgotten how to be good guests, how to walk lightly on the earth as its other creatures do." –Barbara Ward, Economist and Writer
Are you enjoying this series and want to know more about life at GoDaddy? Check out our GoDaddy Life social pages! Follow us to meet our team, learn more about our culture (Teams, ERG's, Locations), careers, and so much more. You're more than just your day job, so come propel your career with us.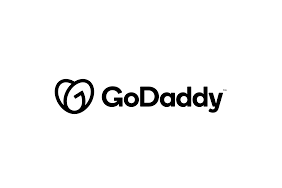 GoDaddy
GoDaddy
GoDaddy is empowering everyday entrepreneurs around the world by providing all of the help and tools to succeed online. GoDaddy is the place people come to name their idea, build a professional website, attract customers, sell their products and services, and manage their work. Our mission is to give our customers the tools, insights and the people to transform their ideas and personal initiative into success. To learn more about the company, visit www.GoDaddy.com.
GoDaddy focuses on making opportunity more inclusive for all in the communities where we work, live and play across the globe. We rally behind inclusive entrepreneurship and other critical local needs that empower people to succeed through philanthropic and in-kind donations, volunteerism, strategic partnerships and advocacy.
Empower by GoDaddy is GoDaddy's global community and philanthropic program equipping entrepreneurs in underserved communities with training, tools and peer networks to accelerate their journeys. GoDaddy rallies behind entrepreneurs in underserved communities by building their confidence and skills to strengthen their small business' digital presence.  Entrepreneurs engage in customized learning experiences, work 1-1 with GoDaddy volunteer coaches and local mentors, and gain access to wrap-around services, in-kind products and networks boosting their small businesses success.
More from GoDaddy